Incurable disorder causes 3-week-old to lose 60 percent of his skin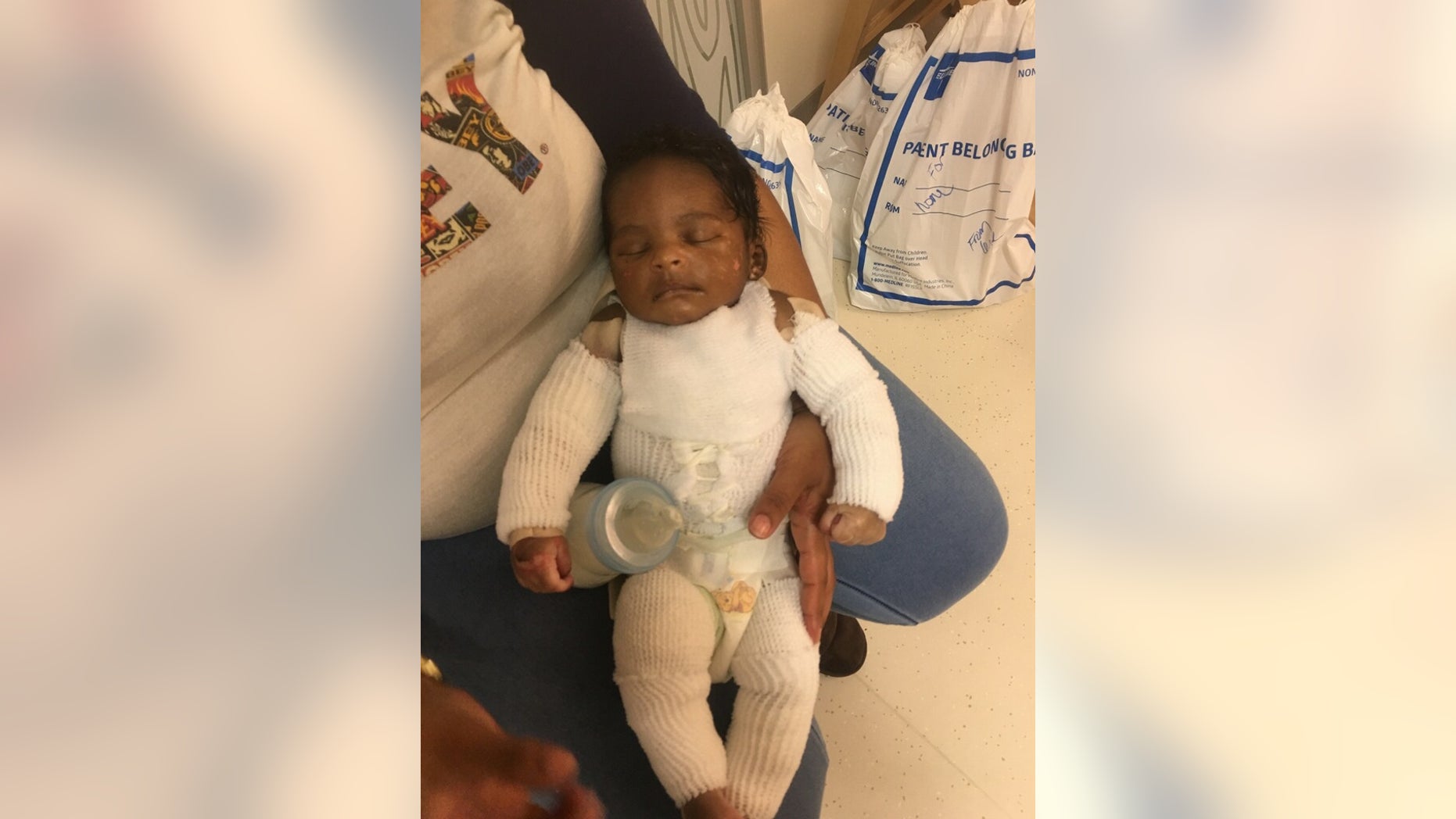 The parents of a newborn with an incurable genetic disorder are raising money to have their son flown to a specialist to seek care for his incredibly fragile skin.
Kadyem and Kyera Clark-Smith, of Bremerton, Washington, have been living at Seattle Children's Hospital with their son, Kahleel, and are trying to fly him to a Cincinnati, Ohio, EB specialist center. Kadyem, 22, is a an active member of the U.S. Navy.
Kahleel has epidermolysis bullosa (EB), which is characterized by extremely fragile skin that blisters or tears from trauma. According to the Dystrophic Epidermolysis Bullosa Research Association of America, the rare connective tissue disorder affects 1 out of every 20,000 births in the U.S. There is no treatment or cure.
When he was first born, on Dec. 28, doctors at the Naval Hospital in Bermerton diagnosed him a mild case of EB and sent him home, Inside Edition reported.
"The hospital had never seen a case like it and there was a lack of understanding on what to do and it seems to have gotten worse," Brandi Smith, Kahleel's aunt, told InsideEdition.com.
Kahleel has lost 60 percent of his skin, according to a post on the GoFundMe page Smith created to raise $15,000 for the family.
"It's their very sad story. We are hoping for a miracle. This is their first child and maybe their last because this is genetic," Smith told Inside Edition.