Illinois man says a fiery hot sauce saved his life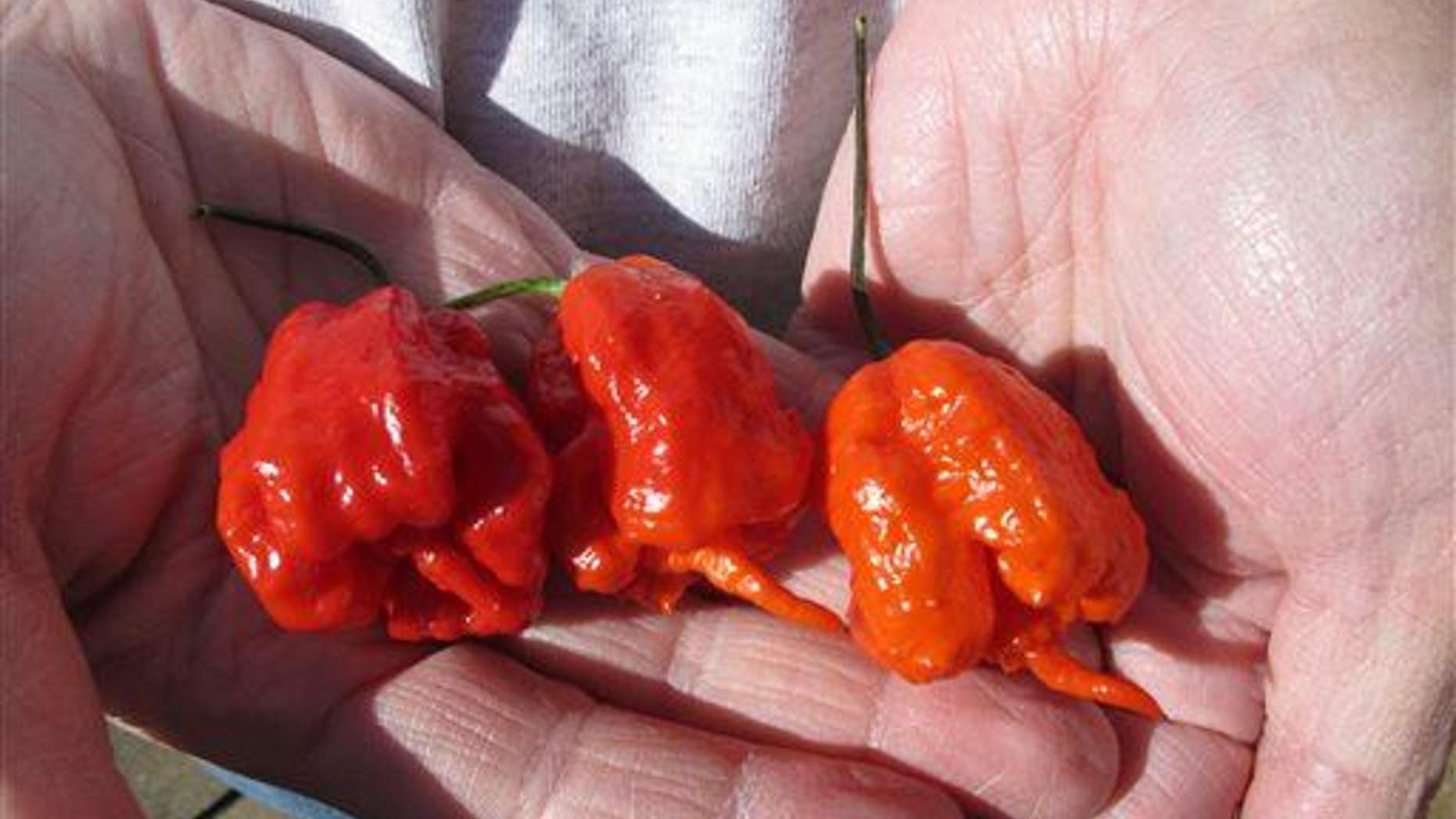 Variety literally became the spice of life for an Illinois man: While sampling the wares at a hot-sauce shop in Myrtle Beach, SC, Randy Schmitz had a seizure that ended up being a blessing.
Schmitz was visiting the Pepper Palace while on vacation last August when he decided to try Flashbang, one of the venue's most fiery flavors—and after he did, he ended up convulsing on the floor, the Chicago Tribune reports.
He eventually had a brain scan, and the results were shocking: He had an early-stage malignant tumor on his frontal lobe. Schmitz cut short his vacation, went back to Illinois, and got the tumor removed within days—and finished his radiation treatment just before his wedding.
"If I didn't try [the sauce], I think something eventually would have triggered the seizure and I would've found out, but that … tumor would've grown in my head," Schmitz tells the paper.
Flashbang—described on the Pepper Palace site as an "explosive sauce" made of "Carolina Reaper, Scorpion, Jolokia (Ghost), and Habanero peppers" and served inside a "collectible grenade"—is so hot customers have to sign a waiver before tasting, the Tribune notes.
And while a Northwestern Memorial Hospital neuro-oncology specialist tells the paper he can't be sure the sauce led to Schmitz's seizure, it does have the potential.
"If you have a lot of hot sauce and you're sweating a lot, people can have dehydration and it can cause seizures," Jeffrey Raizer says. An amusing footnote: Schmitz sent Pepper Palace an email thanking it for its role in saving his life, but he tacked on an apology.
"After the seizure first happened, my mom ran into the store yelling that the product was destroying me or something like that," he writes. "She wants to say she is so sorry." (One of the peppers used in Flashbang is the world's hottest.)
This article originally appeared on Newser: Illinois Man: 'Hot Sauce Saved My Life'
More From Newser