HPV Shots Do Not Make Young Girls Promiscuous, Says New Study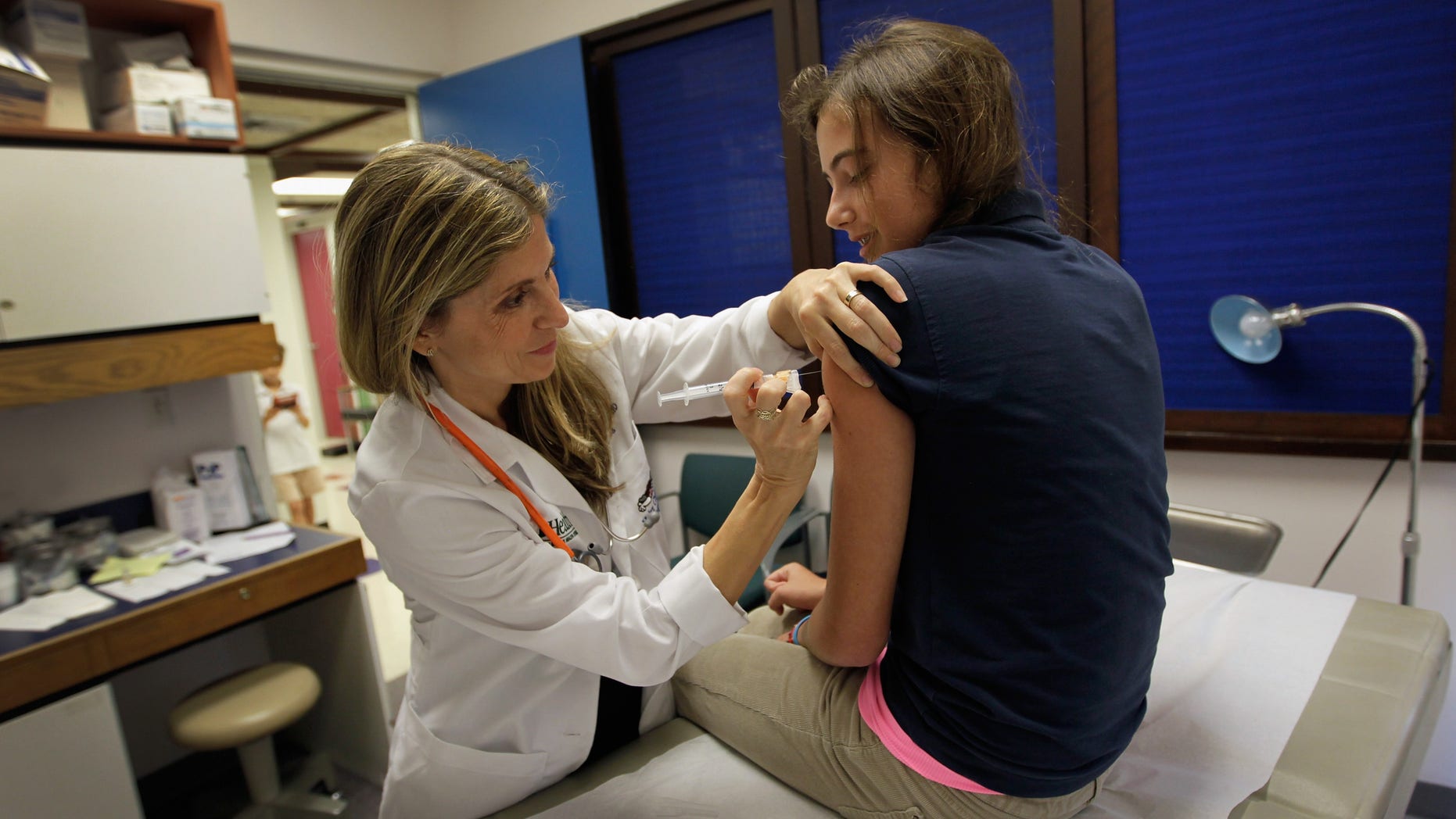 A new study concludes shots that protect against cervical cancer do not make girls promiscuous.
The study, the first to compare medical records for vaccinated and unvaccinated girls, looks at "markers" of sexual activity after vaccination against the sexually transmitted human papillomavirus, or HPV. Researchers examined up to three years of records on whether girls sought birth control advice, tested for sexually transmitted diseases or became pregnant.
Not only did the study found no difference in rates of markers compared to unvaccinated girls, but very few patients who received the same shots at age 11 or 12 have sought advice, tested for diseases or became pregnant over the next three years.
Nearly 1,400 girls participated in the study at the Kaiser Permanente health plan in Atlanta. Results were published Monday in the Pediatrics magazine website.
According to lead author Robert Bednarczyk, a researcher at Kaiser and Emory University, the results from the study are "comforting and reassuring." The study is noted as the first to use medical outcomes data to examine results of HPV vaccinations.
HPV is the leading cause of cervical cancer and is also linked to both anal and oral cancers in women and men. The Centers for Disease Control and Prevention (CDC), as well as the American Academy of Pediatrics, recommend HPV shots for girls and boys at age 11 or 12, before they ever have sex. Three doses are recommended over six months.
A CDC study from January suggested the shots do not promote sexual activity among older girls ages 15 to 24. However, the study relied on self-reporting, which, according to Dr. Elizabeth Alderman from The Children's Hospital at Montefiore in New York City, makes it less reliable than the new study.
In the new study, at least 90 percent of both vaccinated and unvaccinated girls did not seek pregnancy tests, birth control counseling, or testing for sexually transmitted diseases. Chlamydia, a common sexually transmitted disease, was found in one vaccinated girl and three unvaccinated girls.
Based on reporting by The Associated Press.
Follow us on twitter.com/foxnewslatino
Like us at facebook.com/foxnewslatino