Hospitals fight drug scarcity, fear patients harmed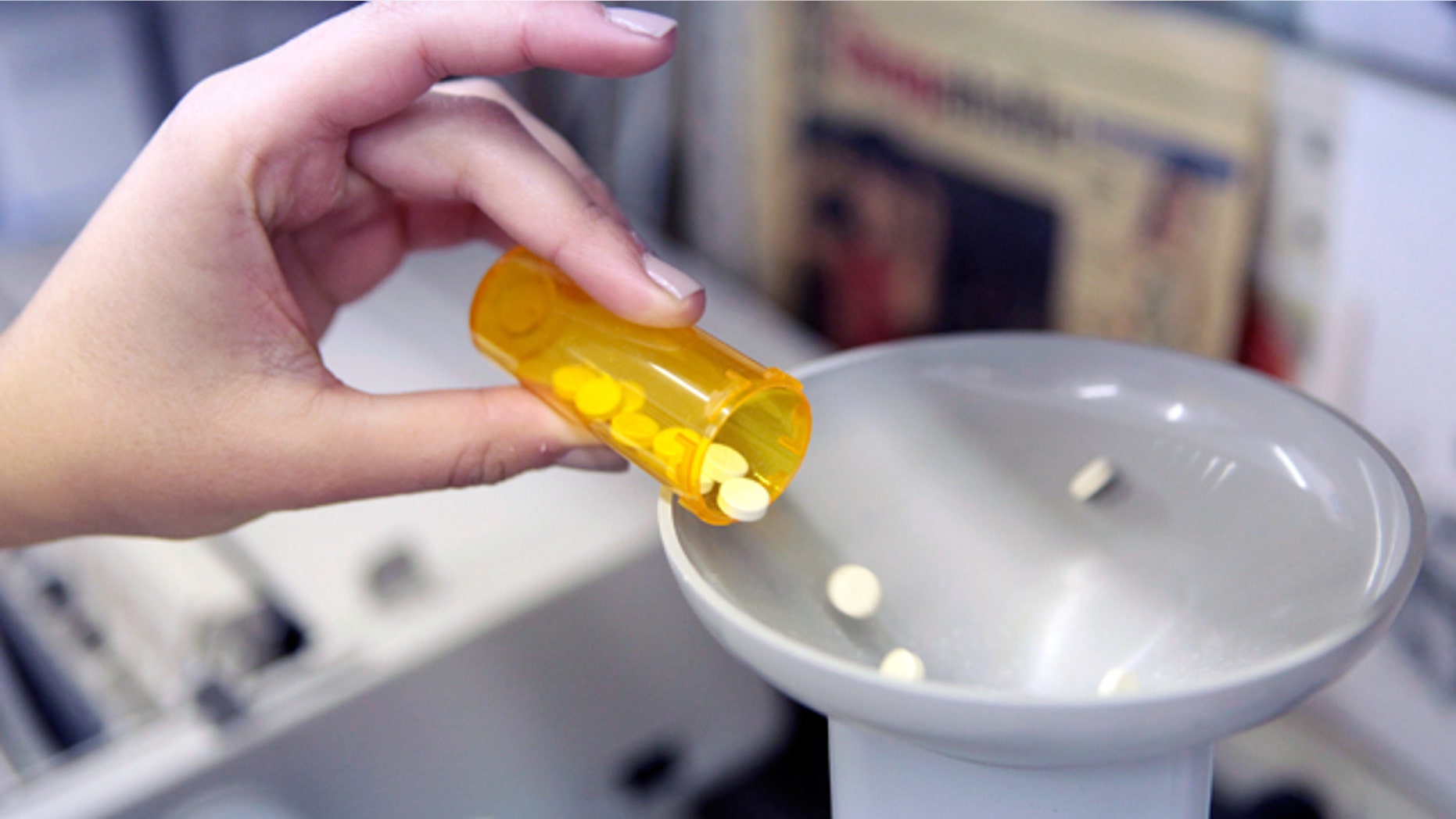 At the Henry Ford Hospital in Detroit, pharmacists are using old-fashioned paper spreadsheets to track their stock of drugs in short supply - a task that takes several hours each day.
Most of the hospital's medicines - an estimated $100-million supply a year - are tracked by automated systems that allow for quick reorders when the supply runs low. But these automated systems, designed to help the hospital avoid purchases and storage costs of unused pills and vials, do not work if it is uncertain when the next batch of drugs will come in.
A few hundred medicines make the list of drugs in short supply: anesthetics, drugs for nausea and nutrition, infection treatments and diarrhea pills. A separate list has scarce cancer drugs for leukemia or breast cancer.
"Now we have to go through the pharmacy and count those drugs on a daily basis ... to make sure we don't run out," said Ed Szandzik, director of pharmacy services at the hospital for over a decade.
The growing scarcity of sterile, injectable drugs is one of the biggest issues confronting hospitals across the country, and will be a key issue at the annual American Society of Clinical Oncology meeting in Chicago this weekend.
Health officials blame the shortages on industry consolidation that has left only a handful of generic manufacturers of these drugs, even as the number of drugs going off-patent is growing. Some drugmakers have been plagued by manufacturing problems that have shut down multiple plants or production lines, while others have stopped producing a treatment when profit margins erode too far.
Some medicines have been periodically short in the past, doctors and pharmacists say, but the number of drug shortages has escalated in recent years, jumping from 56 in 2006 to 250 last year, according to U.S. Food and Drug Administration figures.
Generic drugmakers like U.S.-based Hospira Inc and Israeli Teva Pharmaceutical Industries say they are building new facilities to prevent future shortages.
But in the meantime, pharmacies around the country are counting pills, begging neighboring hospitals for extra supplies and scouring the Internet for news of additional supply disruptions.
When rumors surface of an impending shortage, some pharmacies rush to buy up more than they need, likely leading to bigger shortages, analysts and other pharmacists said.
All of this requires regular attention from hospitals to manage the crisis. At Children's National Medical Center in Washington, D.C., pharmacists and administrators meet weekly to discuss just how dire the situation is for different medicines.
"Every Wednesday before we have that (meeting), I have a bit of anxiety," said Ursula Tachie-Menson, acting chief of the hospital's pharmacy division. She spends about 30 percent of her time each week addressing shortage-related problems.
"Out of all the (21) years I have been practicing, these drug shortages have been one of the biggest challenges," she said.
Early warning system
The FDA has been acting under an October executive order from President Barack Obama to fill in the gaps. It has had success getting an early warning from drug companies when they foresee a new shortage, allowing the agency to persuade other manufacturers to increase their production or look overseas to guarantee supply.
"I can tell you that there's not a single company I'm aware of out there that isn't talking to the FDA," said David Gaugh, head of regulatory sciences at the Generic Pharmaceutical Association, referring to the trade group's members.
The FDA said early notification has helped prevent 128 shortages in six months. It also estimates the rate of new shortages is slowing, with half the number of new scarce drugs this year compared to last.
But surveys and anecdotes continue to pile up, showing doctors' efforts to find scarce drugs have not gotten easier. This month, a website for U.S. oncologists, MDLinx, surveyed 200 doctors and found more than 90 percent of them have experienced shortages of key cancer drugs.
Cancer, anesthesia, nutrition
A clinical nutrition group, the American Society for Parenteral and Enteral Nutrition, found that 70 percent of the 800-member nurses, doctors, and pharmacists who responded to an online survey said they had seen shortages of adult injectable multi-vitamins, used for basic nutrition for patients with intestinal issues.
More than a quarter were not giving their patients multi-vitamins because of the shortages, placing them at risk of severe vitamin deficiencies that can lead to issues like anemia, due to a lack of folate, or scurvy, which happens when people do not get vitamin C.
In extreme cases, a deficiency of a type of B vitamin called thiamine can lead to cardiac arrest or death.
"This is an act of daily living for people now," said Jay Mirtallo, president of the group. "How that can be acceptable, I don't understand."
When a drug is not available, doctors have to seek alternatives, which may not work as well or cost more money. Others have to ration limited supplies of a life-saving treatment to only those who need it most.
Dr. Steven Allen, a specialist in blood cancers at North Shore University Hospital in New York, recently treated a young woman who had suffered several relapses of a life-threatening cancer known as acute lymphoblastic leukemia.
Allen found a combination that involved thiotepa, an older drug his patient had not tried and could tolerate.
"When I ordered it, I was informed that there was none available, and it couldn't be obtained," said Allen, also chair of the committee on practice at the American Society of Hematology. He substituted a similar drug, but one that the woman had already taken. "We tried to make up a dose that was equivalent to thiotepa and hoped for the best. ... But I think it may have compromised her care."
On May 14, the FDA announced it would allow temporary imports of thiotepa made by Italian company Adienne Pharma & Biotech, to relieve manufacturing delays at Bedford, Ohio-based Bedford Laboratories, a unit of the private German company Boehringer Ingelheim that is the only approved manufacturer for the United States. Bedford said in April it does not know when further shipments would be available once its supplies run out.
Imports have not helped anesthesiologists like Jason Soch, who hears about a new shortage nearly every week during his rotations at several surgical centers in Philadelphia. These are often "workhorse" drugs such as fentanyl, midazolam and propofol, used every day during surgery.
"It seems like as soon as one drug is no longer in shortage, we get an email from the hospital pharmacist that they're on their last box of another," he said. Every disruption forces doctors to change dosing, or give new drug combinations they may not be as familiar with.
"I didn't envision this when I went to anesthesia," Soch said. "I'd figured we'd have whatever we needed."
Scrambling for a fix
The problem has inspired some creative solutions, like a drug shortages mobile application called RxShortages that allows medical and pharmacy staff to track new drug shortages posted on websites, including the FDA's. Mick Schroeder, a pharmacy resident who created the app, said it has been downloaded about 25,000 times.
Brooke Bernhardt, an oncology pharmacist at Texas Children's Hospital, said she checks RxShortages at least once a day.
"Unfortunately, at any point we expect a drug to go on back order," she said.
Ed Szandzik, the pharmacy director at Henry Ford Hospital in Detroit, admits he would buy a larger quantity of drugs than usual if it became available.
"If I have to get one or two months' supply, I'll buy it, because our patients need it," he said. "Hoarding is in the eye of the beholder."
Some distributors and manufacturers prevent hoarding by allocating drugs based on historical demand. Other pharmacists say it is natural to want to buy more to ensure supply.
"Why did it ever have to get to this point in the first place?" said Szandzik. "It takes a lot of h