High school wrestler with Down syndrome wins first match
A high school student with Down syndrome won his very first wrestling match this past weekend in Seward, Nebraska. The spontaneous competition between Grant Fehlhafer, a freshman who practices with his team but does not compete, and a senior from another school is going viral on social media.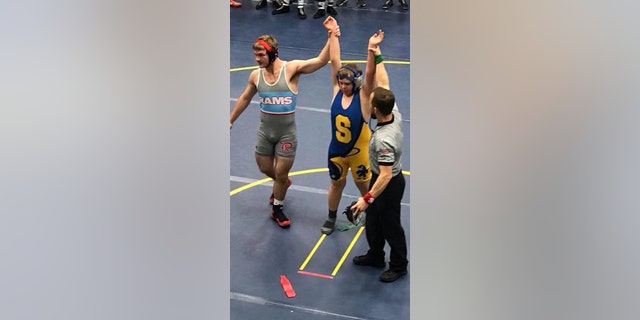 According to Live Well Nebraska, Austin Middleton, a senior at Ralston High, noticed the freshman wrestler with Down syndrome was anxious to compete.
UTTER CUTENESS! DOWN SYNDROME BOY STEALS GERBER EXECS' HEARTS IN PHOTO CONTEST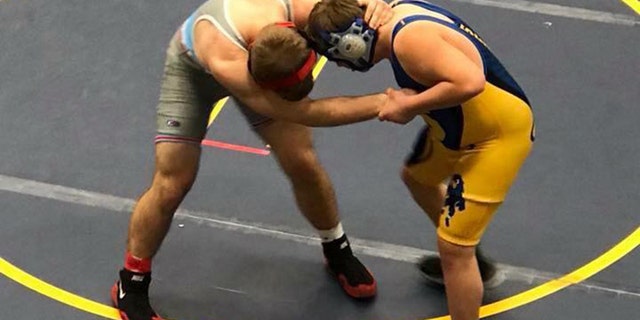 Grant's mom, Caroline Fehlhafer, said in a Facebook post that Austin showed real sportsmanship toward her son, who acts as the team's manager.
"Today at district wrestling a young man, Austin Middleton, Ralston, [showed] true character. He had just lost his match and his chances of going to state. Instead of focusing on himself, He saw a boy walking around in his singlet. He took initiative and asked the Seward coach if Grant wanted to wrestle. They got a referee and Grant got to wrestling in his first match. Wrestling is usually judged by it wins and losses today it about character. We are thankful for the Seward wrestling team and the Ralston wrestling team."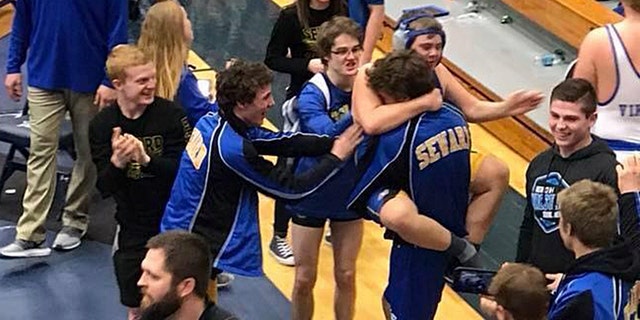 DOWN SYNDROME ENTREPRENEUR BUILDS SUCCESS OUT OF SOCKS, SHATTERS STEREOTYPES
After the two athletes started with a handshake, they began to grapple, and in thirty seconds, Grant had Austin on his back. The referee hit the mat, and Grant had recorded a pin.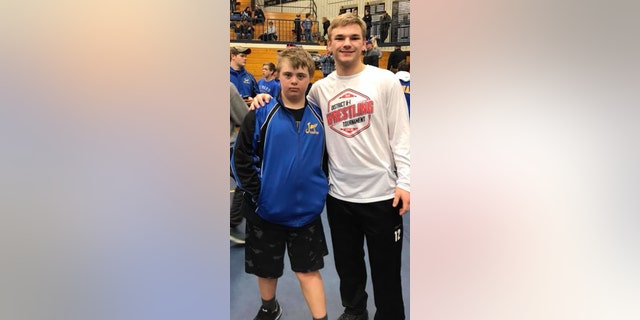 "That was a very big moment for (my son). Everyone in that room knew what that meant. It meant he was embraced for who he was — a wrestler," Grant's mother told Live Well Nebraska.