Heart failure patient surprises daughter at wedding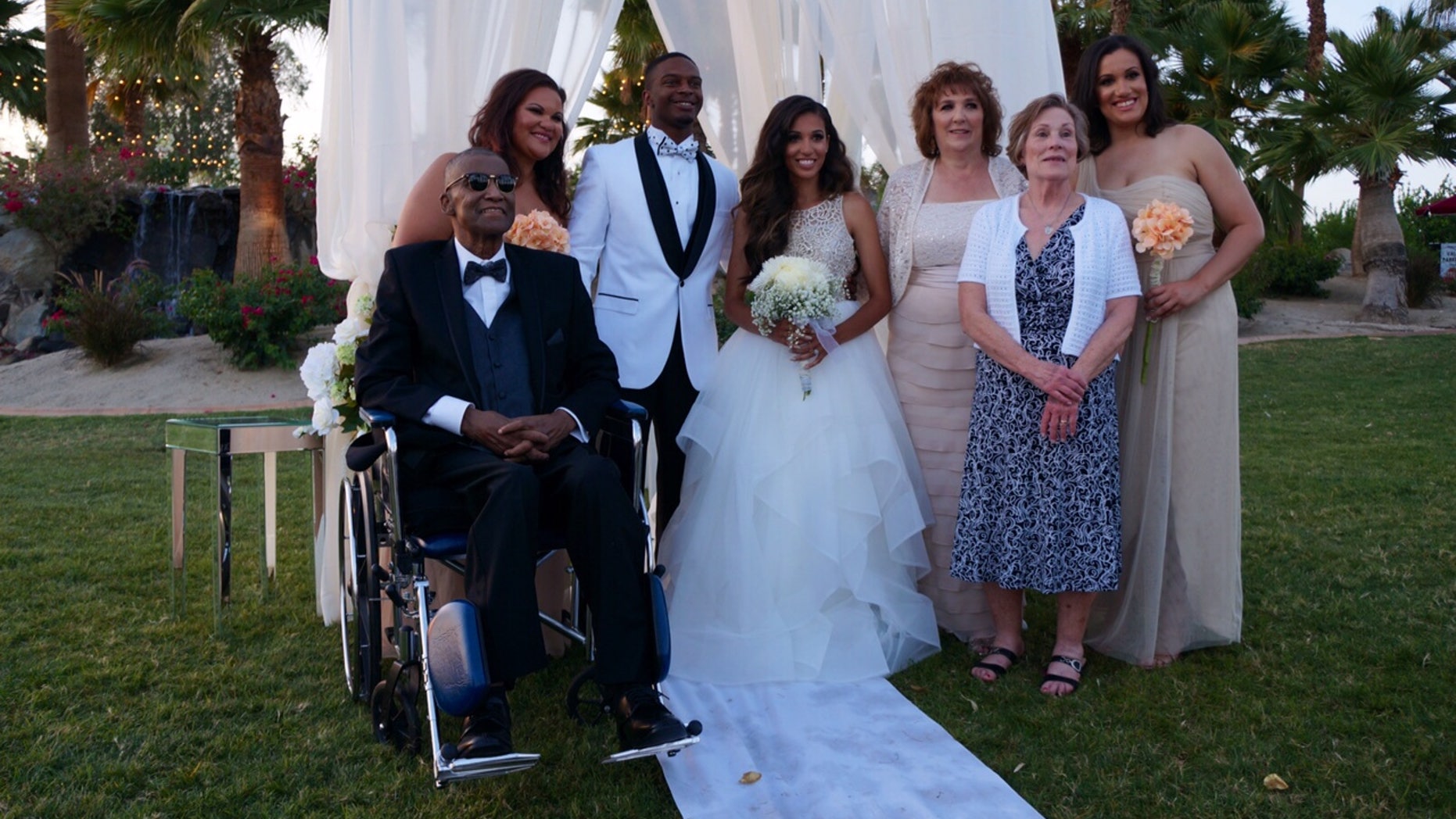 A heart failure patient in Minnesota who was initially too sick to attend his daughter's wedding in California surprised the bride-to-be with the help of his medical care team.
Andre Pearson, 61, who is from Nebraska but has been at the Mayo Clinic receiving treatment since March, was told at the time of his admission that he likely only had a year to live. Doctors determined he was too sick to qualify for a heart transplant and that his kidneys were failing, according to a release posted by the Mayo Clinic News Network.
However, surgeons at the Mayo Clinic were able to repair his heart valve and implant both a left ventricular assist device and a temporary right ventricular assist device to help his heart pump. The surgery was followed with physical therapy and dialysis. His kidneys are also responding well, according to the release.
"Really, if you were just to look at everything on paper, you would say, 'There's really nothing here we can offer.' Then when you meet Mr. Pearson and you realize what he's capable of, then you start to think outside the box a little bit," Dr. David L. Joyce, lead cardiac surgeon, said in the release.
"That's when we came up with the idea of using a new device for supporting the right heart (the right ventricular assist device). He was kind of a pioneer willing to take on that uncertainty, and it actually worked out beautifully."
Together with his care team, Pearson began to plan a trip to California so that he could walk his daughter, Alexandra, down the aisle. He received dialysis before he left for the trip and arranged to resume treatment when he returned.
"I can't help but cry, but it's tears of joy," Pearson said, after learning he had received medical clearance for the trip.
Pearson surprised Alexandra the night before the wedding, and was met with more tears and hugs from the bridal party.