Healthy lunchbox snacks your kids will actually eat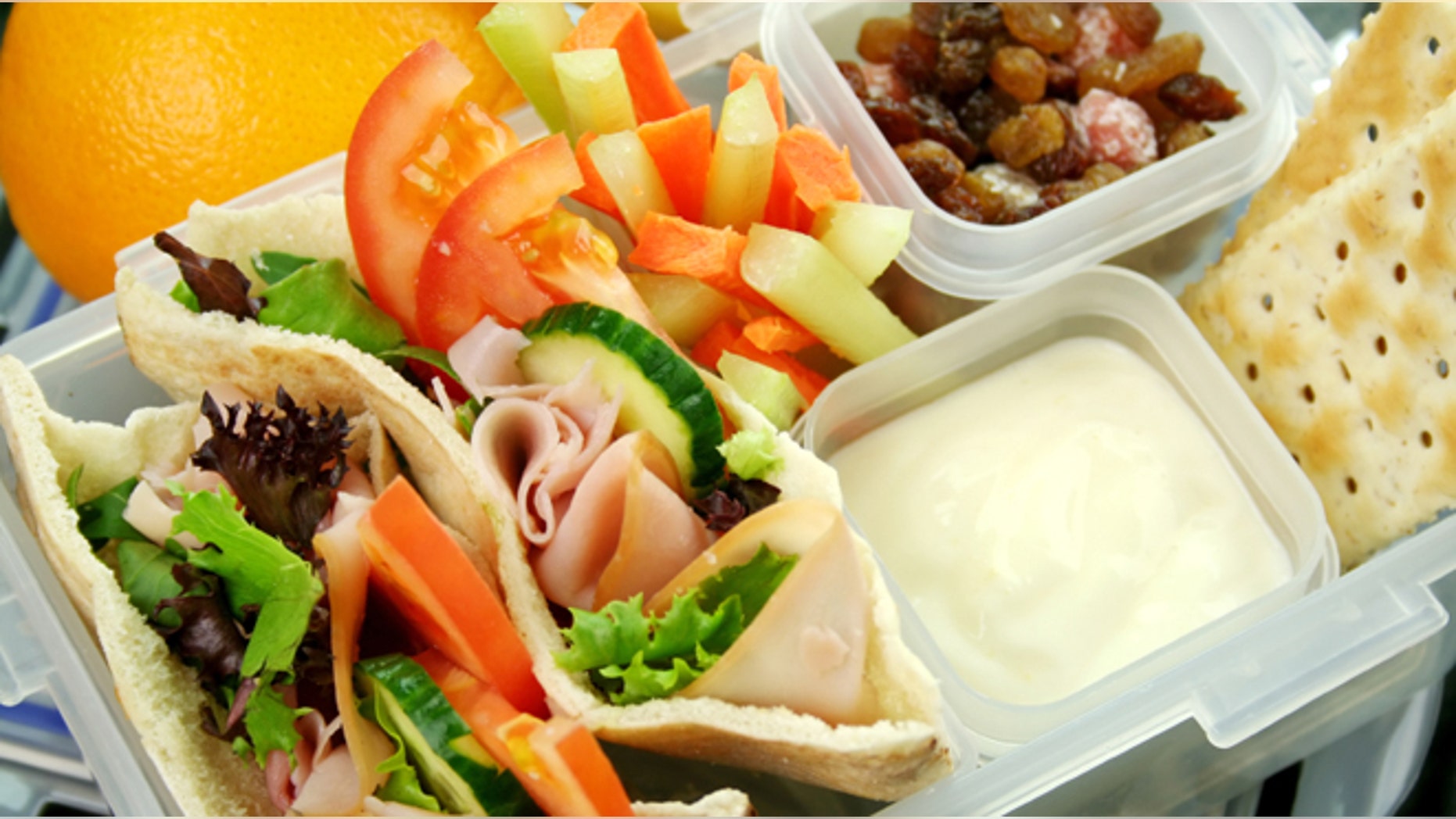 Eating a healthy diet is key to a child's development, school performance and overall health. While making smart options available for kids is crucial, nutrition is only as good as what children will eat. If it ends up in the trash it's not doing anyone any good. Here are some healthy lunchbox ideas that are sure to please your young audience.
Pack Whole Grains
Sandwiches are a lunchbox staple, and choosing quality bread is the first step to success. Kid's growing bodies need the benefits of whole grains. Don't be fooled by misleading labels with the words "multigrain" or "seven grain" – that doesn't mean it's a whole-grain product. Whole grain means all the parts of the grain kernel – the bran, germ and endosperm – are used, allowing for a more nutritious product compared to foods made with refined grains. To make sure a food is a whole grain, the first food in the ingredient list should be the word "whole," such as whole wheat.
If your kids are ages 9 and up, aim to get 3 to 5 servings or more whole grains in their diet each day. Also, choose a whole-grain product from brands like Oroweat, Arnold, and Brownberry that contain no trans fat, no high-fructose corn syrup, and are a good source of fiber. In addition to bread, try packing whole-grain snacks like popcorn, trail mix made with whole oats or 100 percent whole-wheat crackers.
Get Fishy
A great lunch for kids is a tuna sandwich made with canned, light tuna. It's lower in mercury than white albacore canned tuna. Tuna contains an omega-3 fatty acid called DHA, which research shows is associated with improved learning ability, reading, and spelling as well as significant improvement in ADHD-like symptoms. In fact, the Food and Drug Administration (FDA) recently recommended that pregnant and lactating women and children consume 2-3 servings of fatty fish per week.  In addition to canned, light tuna, DHA is found in other "fatty fish" such as salmon, tuna, halibut, trout, mackerel, sardines, and herring. For information about mercury in fish, go to EPA.gov.
Go Avocado
Avocados are an excellent addition to a lunchbox. They are packed with more than 20 different vitamins, minerals and antioxidants for good health, and they provide healthy fats to help keep hunger at bay until the next meal or snack time. Avocados can even act as "nutrient boosters" by helping the body better absorb certain nutrients from foods that are eaten with them.
Naturally cholesterol-free, avocados are a tasty and creamy alternative to condiments and dips that are high in saturated fat. For a healthy sandwich upgrade, spread some ripe avocado on your child's sandwich instead of mayo or butter. Or, make a salad and purée fresh avocado with lemon juice and a drop of olive oil to use as a tasty dressing. You can also add some guacamole in their lunchbox; for a healthy dip, upgrade with baked chips or cut up veggies, like bell peppers, cucumbers, or baby carrots.
Bean Up
Beans are a protein-packed superfood. They also deliver high-quality carbohydrates that are rich in folate, magnesium, iron, potassium, and fiber. In fact, beans are so nutritious that the latest U.S. Dietary Guidelines recommend we triple our current intake from 1 to 3 cups a week. While beans are incredibly healthy, they're not the easiest food to throw in your kid's lunchbox.
Easy ways to get kids to eat more beans are in the form of hummus (chick peas) and bars made from whole soy. Unfortunately, most bars on the market are made with soy protein isolate, which does not have all the health benefits of whole soybeans.  A good option for convenience is a SoyJoy bar since it's certified gluten-free and made with non-GMO whole soybeans and pieces of real fruit. The bars also come in variety of tasty flavors kids like and are only 130-140 calories each.
Edamame is another convenient form of whole (baby) soybeans that are often popular with kids since they are a fun finger food – kids can pick up a pod and pinch the soybeans out into their mouth. Many grocery stores carry snack packs of edamame to make lunch prep time even easier.
Top That Carrot
Fruits and vegetables are low in calories and a powerhouse of important vitamins, minerals, and antioxidants for good health. But getting kids to eat the recommended servings each day can be challenging.
While it's easy to toss a banana, pear or bag of carrots into their lunch box, it's fun to present fruits and vegetables in a more creative way. Try topping fruits with a cinnamon Greek yogurt dip or all-natural nut butter. Vegetables are great for dipping in cottage cheese, hummus, guacamole, or salsa. Grapes are a great way to add sweetness and kids love that they are a finger food. Try freezing grapes for a popsicle-like snack without the added sugar.