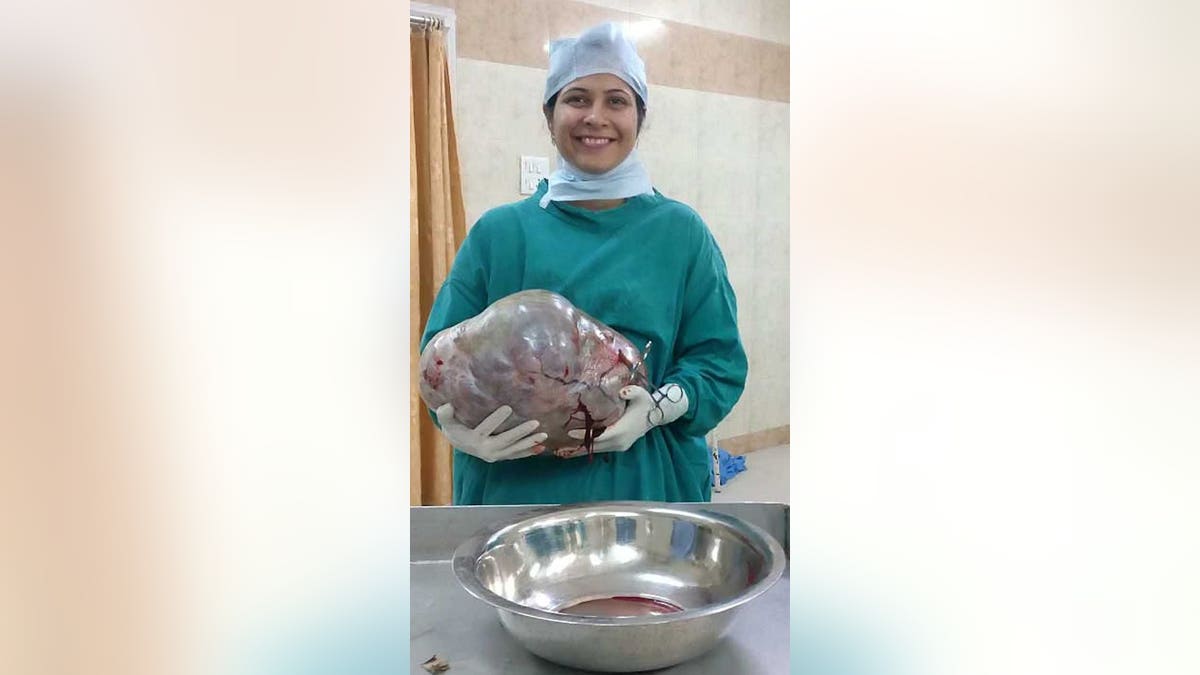 A woman is relieved after having a 26-pound tumor removed from her body, news service SWNS is reporting.
Shortly after the 70-year-old from India was admitted to the hospital with what appeared to be a pregnant-looking stomach, doctors discovered it was an enormous ovarian growth.
SURGEONS REMOVE RECORD-BREAKING TUMOR FROM PATIENT'S KIDNEY
Lila Bai was diagnosed with a grape-sized cyst two years ago, but didn't have enough money to have the surgery to remove it.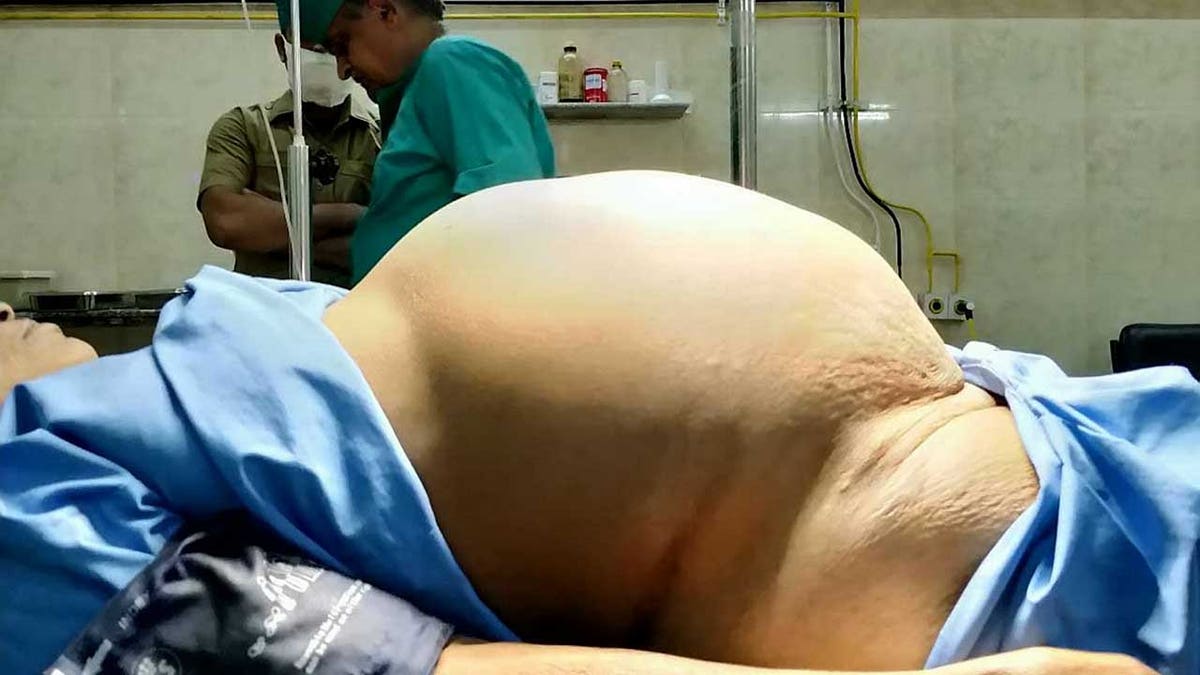 Scans show the tumor grew to be 14 by 16 inches, causing the woman so much pain she was rushed to the hospital where surgeons removed the 26-pound mass.
Had the woman arrived any later at Indubhai Parekh Memorial Hospital, doctors said, the tumor could have burst.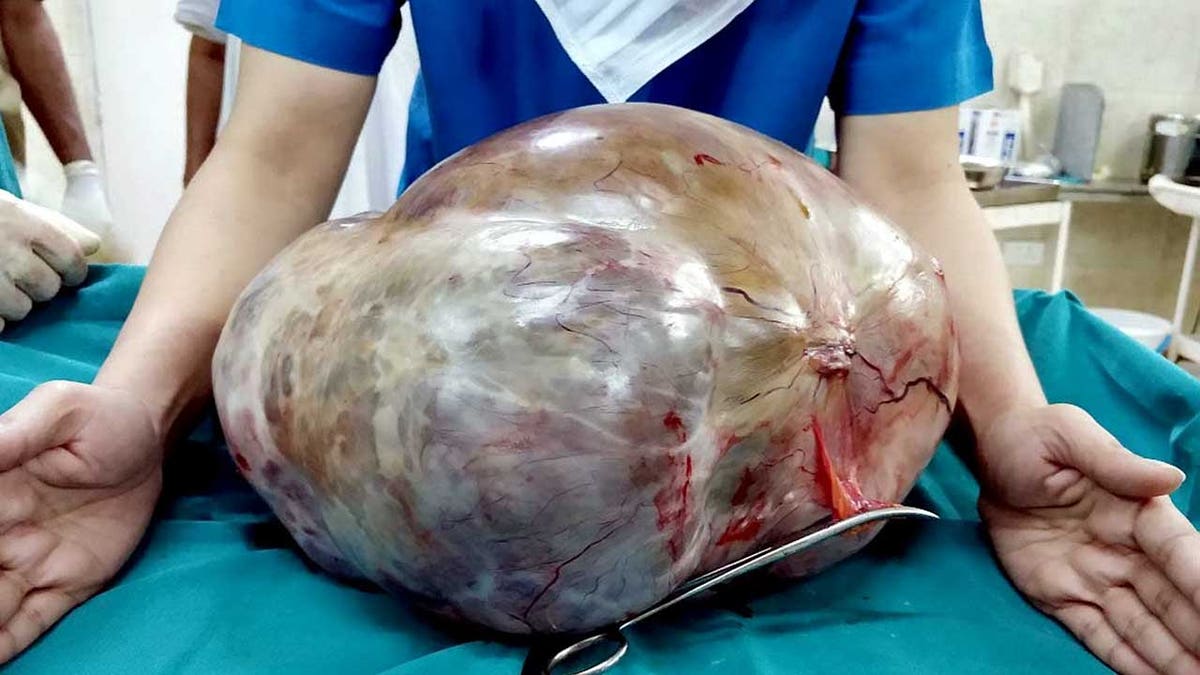 "Even if it would have been a little delay in surgery, it might be burst inside the body," said Dr. Indu Singh. The physician added the massive growth has been sent to pathological lab for testing.
WATCH VIDEO: DOCTORS STUNNED BY 140LB TUMOR GROWING INSIDE PA WOMAN
"If remnants are found in body, it may be treated by chemotherapy," another doctor on the team, Dr. Jitender Singh, said.
Mrs. Bai is recovering and should be discharged in three days.