Grandma who skipped chemotherapy for road trip dies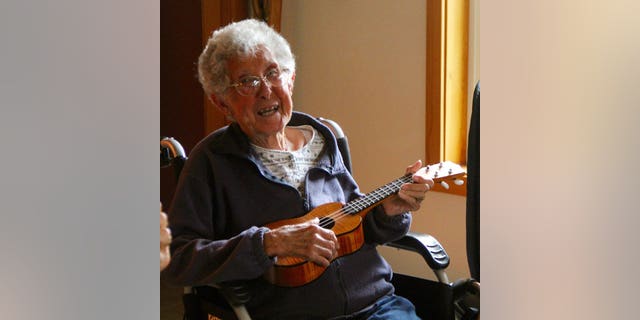 NEWYou can now listen to Fox News articles!
Norma Bauerschmidt, the 91-year-old Michigan woman who made headlines for her decision to forgo cancer treatment to go on a cross-country road trip, has died.
"Miss Norma" started her journey in August 2015 and visited over 75 different cities, traveling with her son and daughter-in-law in a specially equipped RV.
The family shared Miss Norma's adventures on a Facebook page, Driving Miss Norma. They shared the news of her death on Friday.
In early September, the family posted that they had landed on San Juan Island in Washington and intended to stay as Miss Norma's health was declining.
"…we have been slowly coming to terms with the fact that our grand adventure with Miss Norma may be coming to a close. Her health is beginning to decline and we have been trying to figure out how to tell the whole world," they wrote.
Miss Norma required an oxygen tank in her last days and had a hospice nurse caring for her.
In mid-August, Ramie Liddle, the daughter-in-law who traveled with Miss Norma, told FoxNews.com they hoped their trip would encourage others to have end-of-life conversations with their loved ones.
"What struck us is how difficult it is to have that conversation with people that you love about how they want the last months of their life to be," Liddle told FoxNews.com. "Our greatest hope with our story... is that it can maybe help families start that conversation."