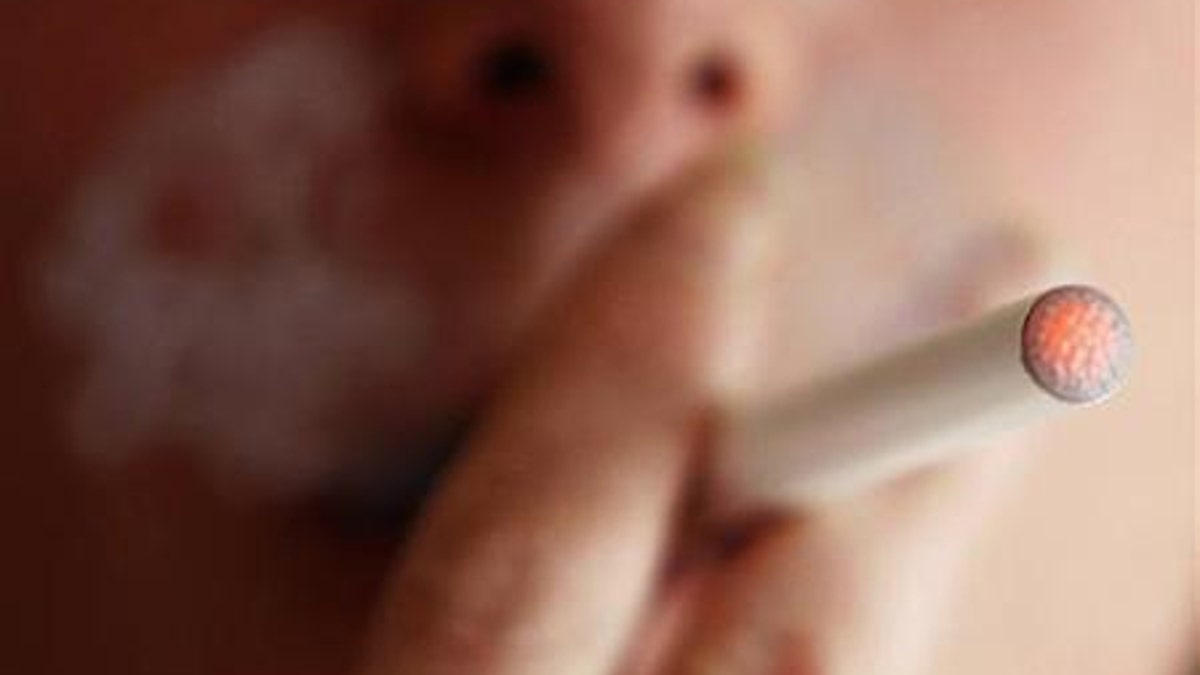 The government said on Monday it plans to regulate electronic cigarettes as tobacco products.
The U.S. Food and Drug Administration's announcement came after the U.S. Court of Appeals for the D.C. Circuit issued a decision that electronic cigarettes are not drugs or devices unless they are marketed for therapeutic purposes.
In 2009, the FDA was given the authority to regulate tobacco products that are not drugs or devices.
Electronic cigarettes, marketed under names such as NJOY, mimic the act of smoking and include nicotine, but do not emit the same type of odor or ash.
In December, three judges from the appellate court ruled that the FDA could regulate the products as tobacco products and not as drugs. They also said that the FDA could not block the import of such products, giving Sottera Inc the ability to start importing its NJOY goods.
The FDA said in a notice posted on its website that it is working on a strategy to regulate products such as electronic cigarettes, which are not subject to pre-market review requirements, as tobacco products.
The Campaign for Tobacco-Free Kids said on Monday that it was disappointed the U.S. government would not appeal the federal appeals court ruling. The group said the ruling opened a loophole that lets manufacturers add nicotine to products, bypassing the regulations that traditionally apply to smoking cessation medications and other non-tobacco products that include nicotine.
The Tobacco Vapor Electronic Cigarette Association, a group that represents companies that make such products, said in an email that it always wanted the electronic cigarettes to be regulated as tobacco products.
The electronic cigarette is 14,000 times less harmful than a regular cigarette and does not alter mind or body functions, said Ray Story, chief executive of TVECA.
"This product delivers five ingredients. All five are approved by the FDA," said Story.