Good Friday Recipe: Simple Saucy Salmon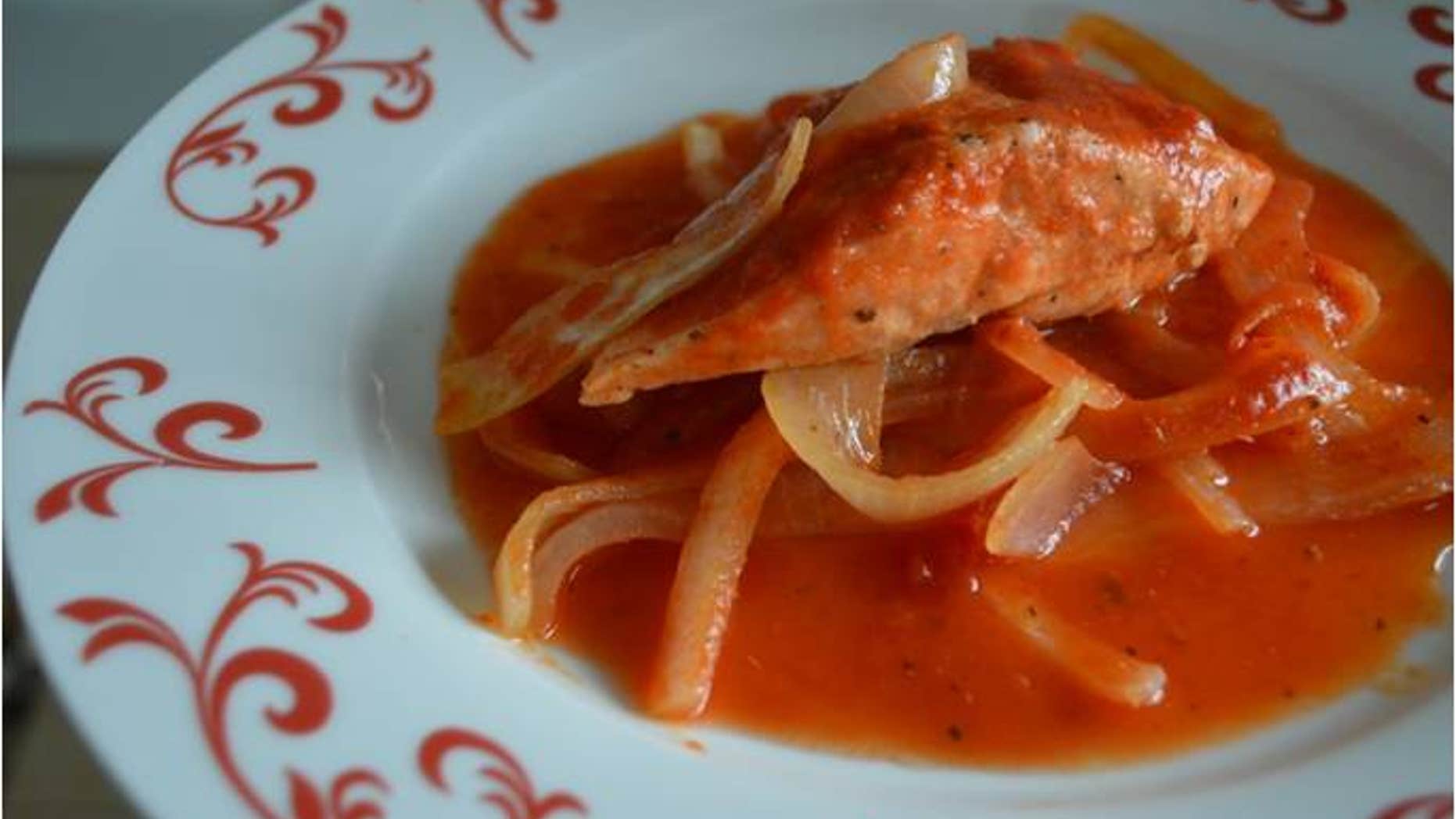 The omega-3 fatty acids found in salmon help lower your cholesterol. By helping to speed up your metabolism, salmon also lowers your blood sugar level, which in turn decreases your risk of developing diabetes.
Make it a very Good Friday with this simple and healthy salmon recipe.
Ingredients (Serves 4-6)
4-6 salmon fillets, 6 ounces each (skin removed)
1 large Spanish onion, sliced
3-4 garlic cloves, sliced
1 – 28 ounce can crushed tomatoes
1 – 14.5 ounce can, diced tomatoes
1 cup stock (seafood, vegetable or chicken)
Salt and pepper to taste
Step 1: In a deep oven safe casserole dish, spread sliced onion and garlic.  Add olive oil, toss and place in a 375 degree oven for 20 minutes.
Step 2: In a medium pot, heat crushed and diced tomatoes along with stock until warm then pour over  onions.
Step 3: Season salmon with salt and pepper.
Step 4: Submerge in sauce and bake for 15-20 minutes.
Step 5: Transfer to a platter and serve.
Suggestion: Great over white rice or egg noodles.