Girl from viral photo with sick grandfather passes away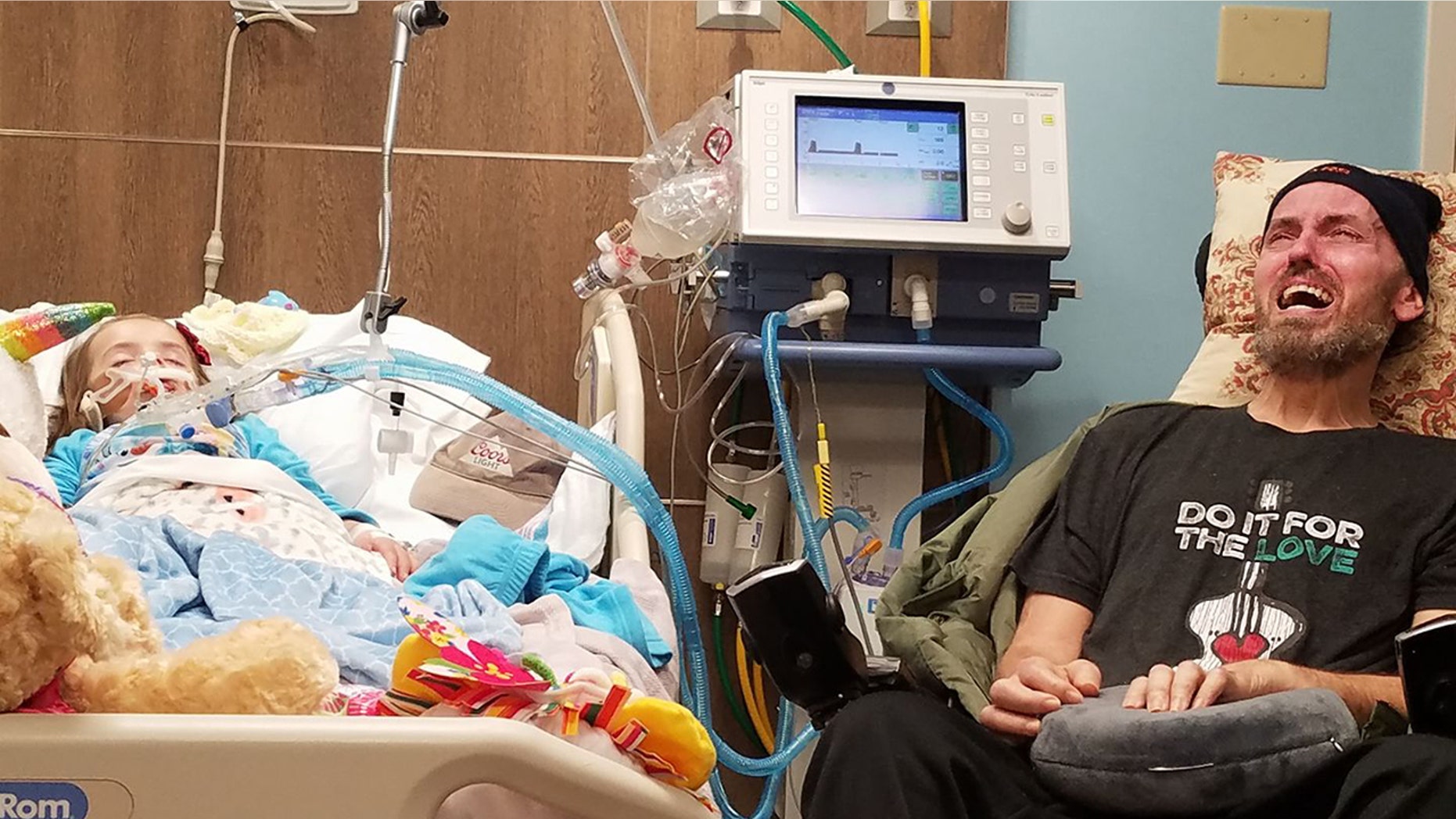 A little girl whose heart-breaking photo of her battle with cancer went viral has passed away.
Five-year-old Braylynn Lawhon lost her battle with Diffuse Intrinsic Pontine Glioma (DIPG), a highly aggressive and difficult to treat type of brain tumor that forms at the base of the brain.
The family made the announcement Monday evening on Braylynn's Battalion Facebook page:
"'And though she be but little, she is fierce.' Our sweet Braylynn, our warrior princess, earned her sparkly pink angel wings this evening. Her nickname was Princess Bel and she could light up any room. She loved Hello Kitty and her birthday was December 10. She was a princess with the strength of a warrior and she will NEVER be forgotten. We need this cruel disease called DIPG to stop taking our children away from us!"
Earlier this month, the photo of Braylynn with her grandfather, Sean Peterson, who is suffering from ALS, was shared widely across social media.
The devastating photo was reportedly taken as Peterson was saying goodbye to his dying granddaughter. Braylynn's mother, Ally Parker, wrote on Facebook of the photo, "In a few days I will have to bury this beautiful little girl. Months, maybe even weeks, later, I will have to bury my father."
Currently, there is no cure for DIPG.