Girl born with rare disease that causes raw skin to blister 'wants to give courage' to other sufferers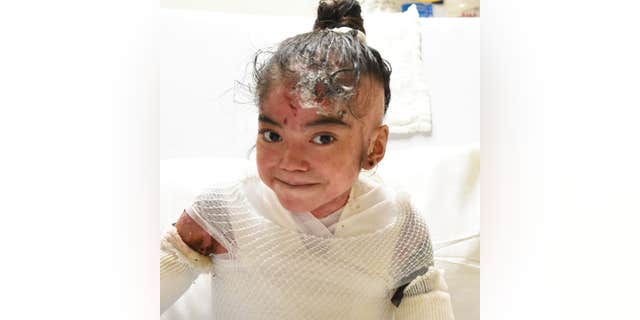 Destiny Fuentes, from Las Vegas, was born 12 years ago with a rare, incurable disease that causes her skin to blister and burst — and now she's speaking out about the condition to help inspire others who may suffer with the condition.
Destiny's debilitating disease, called epidermolysis bullosa (EB), makes even the most common activity, such as walking or a hug, very painful.
"Sadly, I don't have a day without pain," the brave girl said in the video uploaded to her YouTube channel. "But I still want to give courage to kids like me, and I'm a very happy girl too."
BOY'S RARE CONDITION TURNING SKIN INTO 'STONE,' CAUSING HIM TO BECOME 'ENTOMBED WITHIN HIMSELF'
Destiny was diagnosed with the genetic tissue disorder two weeks after birth. She had no skin on her ears, mouth or right leg, causing her to stay in intensive care for six weeks, The Daily Mail reported.
The 12-year-old has spent most of her life covered in bandages to prevent her skin from falling off or becoming infected.
Just under two years ago, Destiny also started posting videos on YouTube and Instagram to raise awareness about her condition.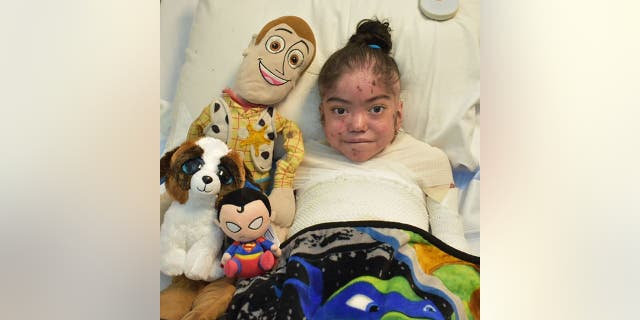 Now, she not only educates her viewers on how she moisturizes and wraps her skin to protect herself, but hopes to "show the world that you can also be happy and live a happy life."
EB is caused by genes inherited from one or both parents, the most severe cases inherited from parents who each carry a mutated gene. The U.S. National Library of Medicine says 6.5 out of every million babies born in the United States is affected by some form of EB, but the most severe forms affect only about 1 in every million.
The U.K. National Health Service states there is no cure, but that treatment is aimed at preventing damage to skin and reducing the chances of infection.
Those affected by the disease are missing a protein called type VII collagen. This is the protein that binds the top layer of skin to the bottom layers.
MAN BORN WITHOUT ELBOWS LEARNS TO PLAY PIANO
Destiny changes her bandages every two days to try to protect against infection, but sometimes even that is not enough; she has been hospitalized four times in the past year because of infection.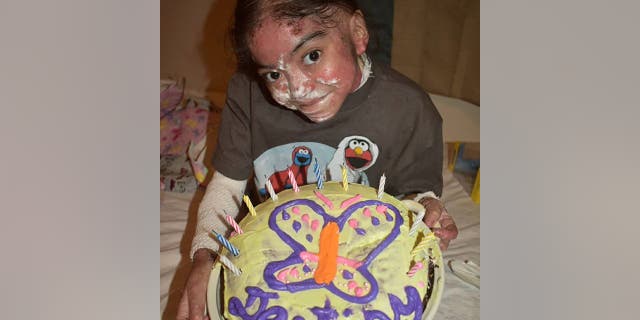 The disease has also caused Destiny to become more susceptible to anemia, so she receives iron infusions twice a month.
Despite her condition, Destiny has a strong and positive outlook on life that has gained her a large following of supporters.
"For people that have my condition, I just want to say, stay in there, and you can do this, and we are strong."