Girl, 4, needs surgery after trampoline park accident, parents say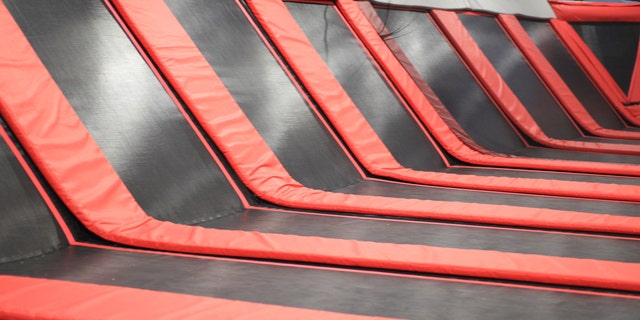 NEWYou can now listen to Fox News articles!
A 4-year-old girl in Canada is the latest victim to suffer serious injuries allegedly while jumping around at a trampoline park. Sarah Villanueva and Jesse Charbonneau said their daughter, Maddie, underwent surgery to correct a broken leg and fractured ankle, and will now have to start kindergarten in a wheelchair.
"She caught a bad bounce and she wasn't getting up right away," Charbonneau, who was present at the Extreme Air Park in New Westminster on Saturday, told CTV News. "Then she started screaming really loudly and I knew something was wrong."
Charbonneau said staff at the park were slow to respond, with one employee allegedly offering an ice pack while they waited 25 minutes for the paramedics. He claims that there were no trained staff members to help him, and that there was no first-aid kit available. Guests are required to sign a waiver before entering the park.
The company did not respond to the outlet's request for comment.
CANCER SURVIVOR LEFT CRIPPLED BY TREATMENT UNDERGOES LIFE-SAVING SURGERY
Villanueva said she doesn't blame the park for her daughter's accident, but believes there should be more regulation. Maddie's injuries are the latest in a number of incidents to occur at Extreme Air Parks locations, including a child who fell through the springs of a trampoline, and a 46-year-old man who died.
According to a 2016 study, emergency room visits in the U.S. jumped twelvefold for park-related injuries over a five-year period. Injuries included broken legs, neck sprains and concussions. The American Academy of Pediatrics went so far as to recommend against children using trampolines at home or parks and said injury rates at the parks should be monitored.
"I'm not blaming this place for her injury," Villanueva told CTV News. "[Kids] do crazy things, they get in trouble and they get hurt and it's all a part of life."
In response to the 2016 study, the International Association of Trampoline Parks said the rate of injury remains low and that safety "is always a priority."