Georgia couple celebrates birth of son after facing life-threatening condition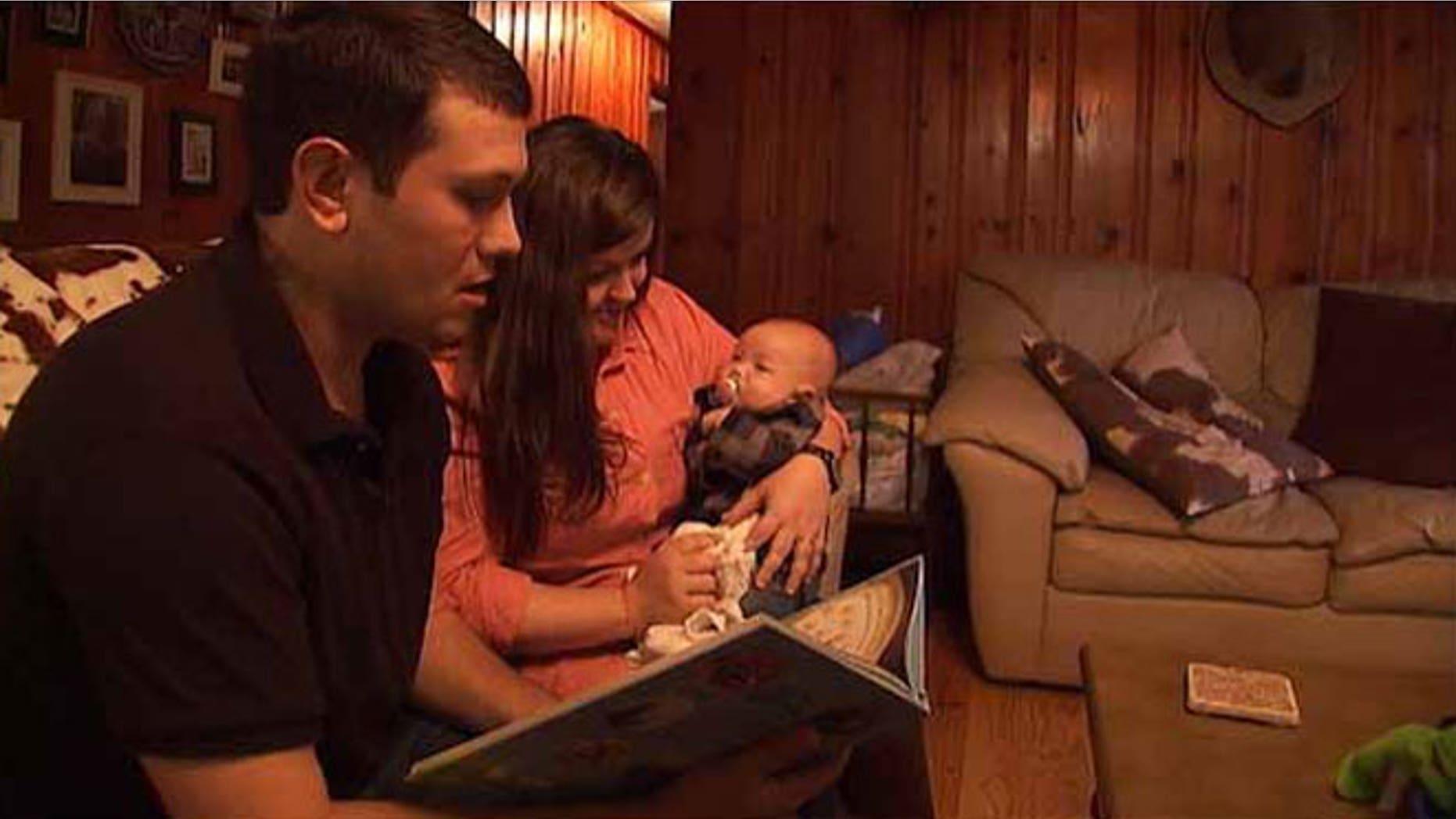 Atlanta-area mom Brittney Powell's pregnancy started out normal enough, but everything changed about 26 weeks in, MyFoxAtlanta.com reported.
"One of the nurses in our office took my blood pressure, and that's kind of when it all went downhill," Powell told My Fox Atlanta.
Powell, of Fayette County, Ga., had developed HELLP syndrome, a type of preeclampsia. According to the Mayo Clinic, the blood pressure abnormality typically begins after 20 weeks of pregnancy. About 50,000 pregnant women and new mothers in the United States are diagnosed with the condition every year, and, left untreated, preeclampsia can be fatal to a mother and her child.
Dr. Mironda Williams, an obstetrician at Piedmont Fayette Hospital in Fayetteville, Ga., said detecting HELLP can prove challenging as its symptoms are vague.
"Patients can complain of headache or upset stomach, but sometimes that's just a part of being pregnant," Williams told My Fox Atlanta, adding that other symptoms include abdominal pain, pain in the shoulder area, or visual abnormalities.
Doctors at Piedmont Fayette stabilized Powell's blood pressure and bought her and her husband, Buddy's, son Pike more time in the womb.
After being discharged, Powell had to return to the hospital because her blood pressure remained elevated. Doctors delivered baby Pike eight weeks early via caesarian section. Although the early delivery was necessary for both mother and son's health, the procedure came at a cost.
Pike spent over two months in the neonatal ICU, much of the time on a ventilator to help his under-developed lungs breathe, according to My Fox Atlanta. When Buddy and Brittany finally brought him home, the little boy still needed supplemental oxygen.
Dr. Rod Robinson, of Piedmont Fayette, said the respirator delivers pressure to the lungs.
"We try to do our best to limit that pressure, but to get adequate ventilation for stiff lungs, we have to use the respirator, and that can also cause the lungs to not develop properly," he told My Fox Atlanta.
Now 5 months old, Pike can breathe on his own. His mother and father can once again breathe easy as well.
"It was not an easy road, but it was not one I would trade because now I realize how precious everything is— that you can't take a healthy baby for granted," Brittney Powell told My Fox Atlanta.