Georgia boy, 12, needs life-saving 5-organ transplant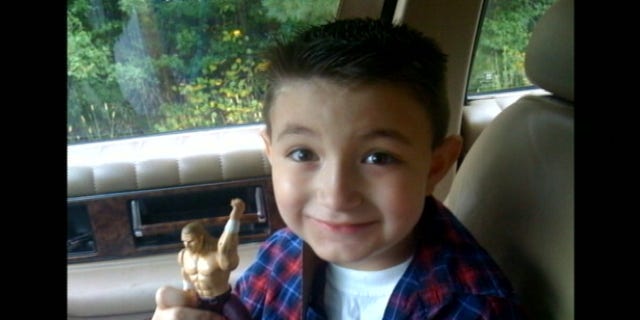 A 12-year-old Georgia boy diagnosed with a rare disorder is in need of a life-saving five-organ transplant.
Dalton Robinson, who loves wrestling and dreams of being a scientist, was diagnosed with short bowel syndrome (SBS) when he was 2 years old, MyFoxAtlanta.com reported.
[pullquote]
SBS occurs when a patient is unable to absorb food nutrients because part of the small intestine is missing or has been removed, according to the National Digestive Diseases Information Clearinghouse (NDDIC).
Dalton is in need of stomach, intestine, bowels, kidneys and liver transplants.
"His organs are failing," Zandra Williford, Dalton's grandmother, told the news station, adding that he's spent the greater part of the last three years in a hospital.
Dalton requires a feeding tube and is in constant pain.
"He's got to have this transplant to save his life," said Williford, who with her husband Allan, has been caring for Dalton full-time since his mother died in 2009. Dalton has been on the national organ transplant waiting list since March.
Once matched with donors, Dalton will be flown to the Children's Hospital of Pittsburgh for the surgery, which has been performed on less than 100 patients in the United States, MyFoxAtlanta.com reported.
While insurance has covered the cost of most of his treatments, the family is raising funds to help offset costs of the surgery.
"We've went through all of our savings … we've used all of our credit cards," Williford told WSBTV.
A page for Dalton has been created on the Children's Organ Transplant Association website.
Click for more from MyFoxAtlanta.com.