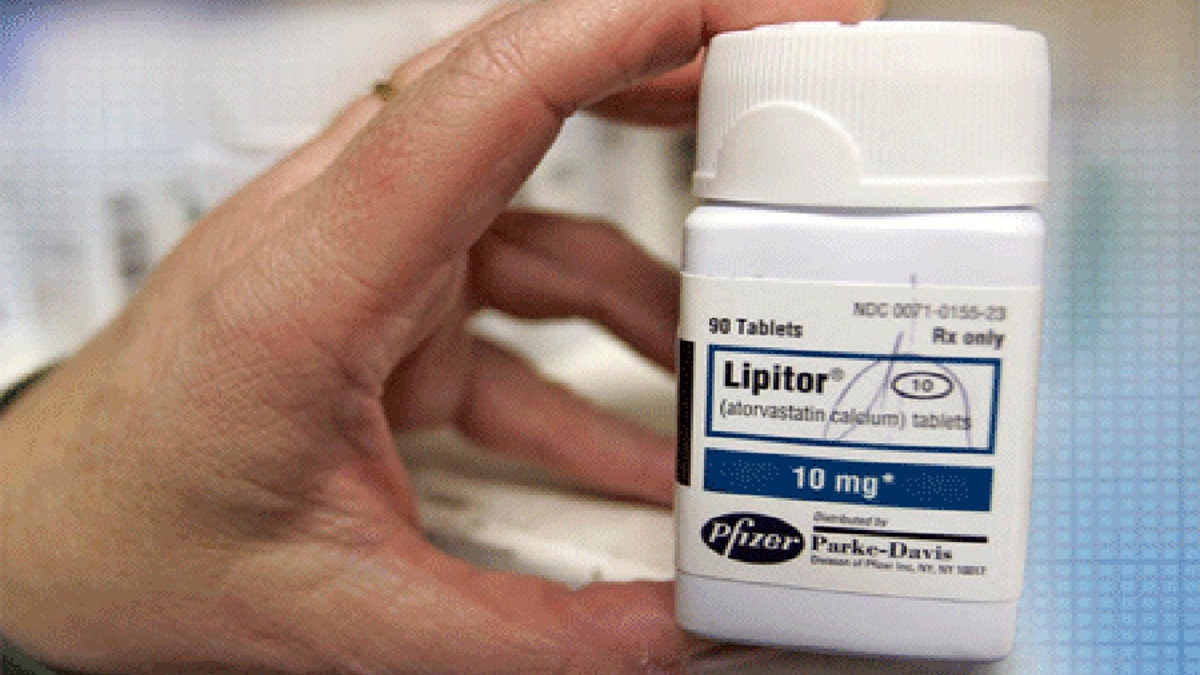 Some 8.7 million Americans take Lipitor for high cholesterol. Starting Wednesday, they might get a different-looking pill when they go to fill a prescription and pay much less for it.
That's the day the U.S. patent on Pfizer Inc.'s blockbuster drug expires, allowing generic versions of the statin medication to go on sale. Many patients have been eagerly awaiting the lower insurance copayments that come with a generic medicine. Lipitor, the biggest-selling prescription drug of all time, generated sales of $10.7 billion last year.
The switch is generating confusion among some patients.
Related: Lipitor Prepares for Fadeout
Richard Allen, a retired real-estate developer from Bainbridge Island, Wash., says that his 77-year-old wife has been taking Lipitor for years with positive results and worries that the generic won't work as well as the branded version. He says he has called his Medicare plan, local pharmacy and even Pfizer to find out whether his wife could stay on Lipitor and what the cost would be. "They didn't know anything," Mr. Allen says.
Adding to the confusion, Pfizer has embarked on an ambitious plan to keep the brand-name drug's sales alive after the advent of generic versions, striking bargains with pharmacy-benefit managers to keep dispensing Lipitor for a time at generic prices and starting up a direct-mail service.
Here are some questions facing Lipitor consumers, and some answers about what the switch to a generic version will mean.
How will I know if I will get Lipitor or the generic?
The generic version will be labeled atorvastatin calcium, the chemical name of Lipitor. Generally, health plans determine which drugs their members receive. Some plans have decided to move immediately to the generic version.
Others have arranged for patients to stay on Lipitor, paying the same price as if it were a generic, for at least the next 180 days—a period during which generic competition is still limited.
A Medicare spokesman declined to comment on what beneficiaries of its prescription drug plan, Part D, might expect.
Drugstore officials say that because of the variation in plans, a pharmacist won't be able to tell patients whether they're getting Lipitor or atorvastatin (uh-tour'-vuh-statin) until they fill their prescriptions at the counter.
Will there be a clinical difference between Lipitor and its generics?
Not a meaningful difference, says John Santa, director of Consumer Reports Health Ratings Center, a research arm of Consumer Reports magazine. The color, shape and some inactive ingredients in the pills might be different, but generics must contain the same key ingredient and prove to be equivalent in order to receive approval from the Food and Drug Administration.
Much attention has been given to manufacturing problems at plants run by generic drug makers. But a Consumer Reports analysis found that the FDA was as likely to warn about manufacturing issues at a brand-name drug factory as a generic one, Dr. Santa says. The magazine's analysis also found that, in general, patients report side effects at a similar rate for brand-name drugs as for generic versions.
Pfizer will be manufacturing one of the no-name Lipitors, the so-called authorized generic, that will be sold by Watson Pharmaceuticals Inc.
Related: Cholesterol Drugs Safe for Use, Even After Decade of Use
What will happen after Nov. 30 when Lipitor patients try to get their pills?
If past experiences with the advent of generics is any guide, it will probably take some time for pharmacy shelves to fill with atorvastatin and for most patients to get on the generic. In the meantime, even patients who might otherwise be switched to generics might keep receiving Lipitor.
Some pharmacies should have atorvastatin available on Wednesday, though they may not have their full supplies. Watson expects to provide a full supply by Friday, a spokesman says. It's unclear whether there will be another generic version available Wednesday. Ranbaxy Laboratories Ltd., another company authorized to sell a generic in the first 180 days after the patent expiration, didn't respond to requests for comment.
Most patients should expect to eventually switch to atorvastatin, if not right away. Pfizer is making a big push to keep patients on Lipitor during the 180 days following the drug's loss of patent protection, when there will be few generic competitors available. But the company hasn't decided whether to continue its efforts past that point.
What if a patient wants to stay on the branded version?
Some patients will be able to stay on Lipitor for the first 180 days, as a result of deals that Pfizer has negotiated for health plans to provide Lipitor at the same price as generics. Medco Health Solutions Inc., a pharmacy-benefit manager, will supply Lipitor through its direct-mail service. Pfizer is also setting up a direct-mail service, via its Lipitor.com website.
Patients can talk with their doctors about getting prescriptions for the branded version or working with their health plan to stay on Lipitor.
But some plans require patients to take less-expensive generic versions of cholesterol drugs except in special circumstances, and many states require pharmacies to fill prescriptions with lower-priced generics. Medicare and Massachusetts won't allow shipments from Pfizer, a company spokesman says.
How much cheaper will generic Lipitor be?
Insurance copayments should drop considerably, if patients are getting Lipitor or atorvastatin on the generic tier of their health plans.
Currently, Lipitor has been on a higher, branded tier for prescription drugs. Copays for branded drugs average either $29 or $49, depending on the tier, according to the Kaiser Family Foundation. Copays for generics average $10.
How can patients get Pfizer's copayment promotion?
The company has been offering to help cut the copays of eligible patients to as little as $4 a prescription for branded Lipitor. Under the offer, Pfizer will cover up to $50 of a copayment for every prescription through December 2012. Patients can sign up at the Lipitor.com website and then receive a copay card that they present at their pharmacy. Patients in Massachusetts or on a federal or state-sponsored program, including Medicare, aren't eligible.