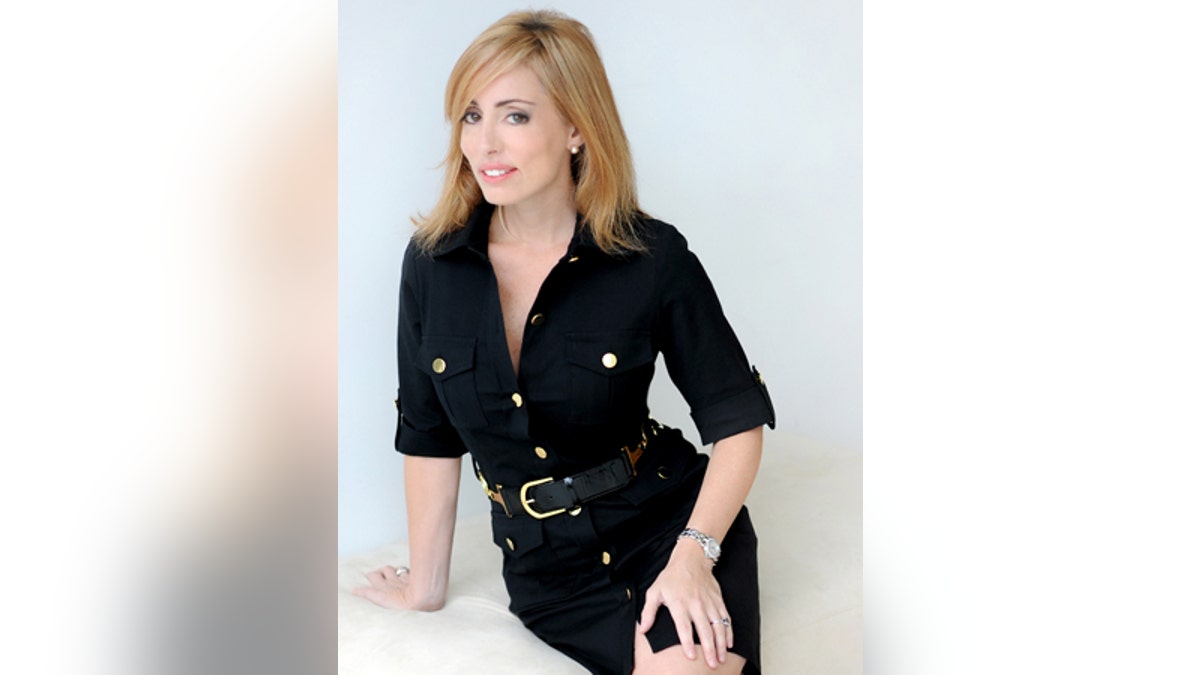 I see Paris… I see France… Why you should think about underpants.
Fine silk thongs with lace. Elegant stockings with thin seams up the back. Sheer bras with satin straps. Cotton cami sets in pretty prints. Dramatic teddies with miles of hook and eye closures. Crisp boxers with cheeky patterns. Boxer briefs cut in all the right places.
Underwear ... that all too often overlooked garment. That simple, simple thing that can make a very big difference in your sexual outlook. This might seem terribly obvious, silly even, but I think it needs to be said. What you wear underneath your clothes matters — no matter how long you've been together.
Why?
1. You feel sexier. Sexy starts with you. It's hard to feel sexy when you're wearing over-washed skivvies with tired out elastic. But slip on something naughty underneath your clothes and it will be hard not to think about getting your hands on your partner when you get home. No matter how you feel about your body, pretty, lacy, racy things can improve your point of view.
2. It shows your partner you're interested. It's easy to get in a rut. After you've been together for a while, it's all too easy to take your relationship — and your partner — for granted. Show your partner that you still have the hots for him or her by donning something that says, "I want you…now."
3. It makes "the act" itself even more fun. It's hard to do a striptease or even feel comfortable lounging around in your unmentionables when what you have on really are unmentionable, either because they're old or just plain boring. Take it up a notch and add strutting your stuff to your game plan.
To my female readers — men are a visual bunch. You will be doing yourself a real solid if you heed this simple advice.
And to my male readers — women notice the details. So if your shorts have seen better days, trade them in for snappier ones. It may seem silly, but it says that you still give a hoot what she thinks. And, FYI, most of us do not care for banana hammocks or other unsavory accessories for down south.
Shopping with or for your partner can also be a lot of fun. Show him what you like or bring her what you've always dreamed of seeing her in. There is nothing sexier than sharing your undercover fantasies, and it can be a great ego boost when you get an inside look at just how your partner envisions you. You may be surprised!
Those thigh high stockings that you thought would make her bristle or those handsome pinstripe boxers that you were sure he would turn his nose up at just might thrill her or him instead. You never know until you try.
If you have the desire to go one step further, you can even go as far as wearing underwear with a spot for a tiny vibrator in it. I know, I know — It sounds nuts — but in the name of research, I decided to give it a whirl. I decided on the OhMiBod Club Vibe for my experiment. The tiny bullet comes with a very sexy black lace thong, and it's shockingly comfortable to wear.
First I tried the pulse mode, which responds to whatever ambient noise it "hears." Let's just say you can have some very interesting experiences in a loud club or a busy city street! I also hooked the thing up to my iPod. It took me a little while to figure out the most "effective" playlist. For the full effect though, you have to turn the controller over to your lover. If yours is anything like mine, he or she will keep you guessing.
It can be lots of fun to put the reins in your lover's hands while you're out for the evening. And it's guaranteed to spice things up for later when you get back home!
You know, it's really easy to forget about the little things. When it comes to our sex lives, we tend to reach for the dramatic — wild positions, fancy electronics, sacred rituals — and I'm a big fan of all of those things. But so often, we forget to make the little tweaks before making any major renovations.
I like to think of it as all part of living consciously. We all have busy lives and long days and loads of responsibilities. But that's no excuse for not being present in your own life. You get up in the morning, you take just one second to think about what you might like to feel against your skin all through the day and imagine what your partner might enjoy seeing you in at the end of that day. It's not rocket science. It's just underwear. And putting just a bit of thought into what you choose can speak volumes to your lover about how you feel about yourself and about him or her.
Jenny Block is a freelance writer based in Dallas, Texas. She is the author of "Open: Love, Sex, and Life in an Open Marriage." Her work appears in "One Big Happy Family" edited by Rebecca Walker and "It's a Girl: Women Writers on Raising Daughters" edited by Andrea Buchanan. Visit her Web site at www.jennyonthepage.com.