Formerly conjoined twins thriving after separation surgery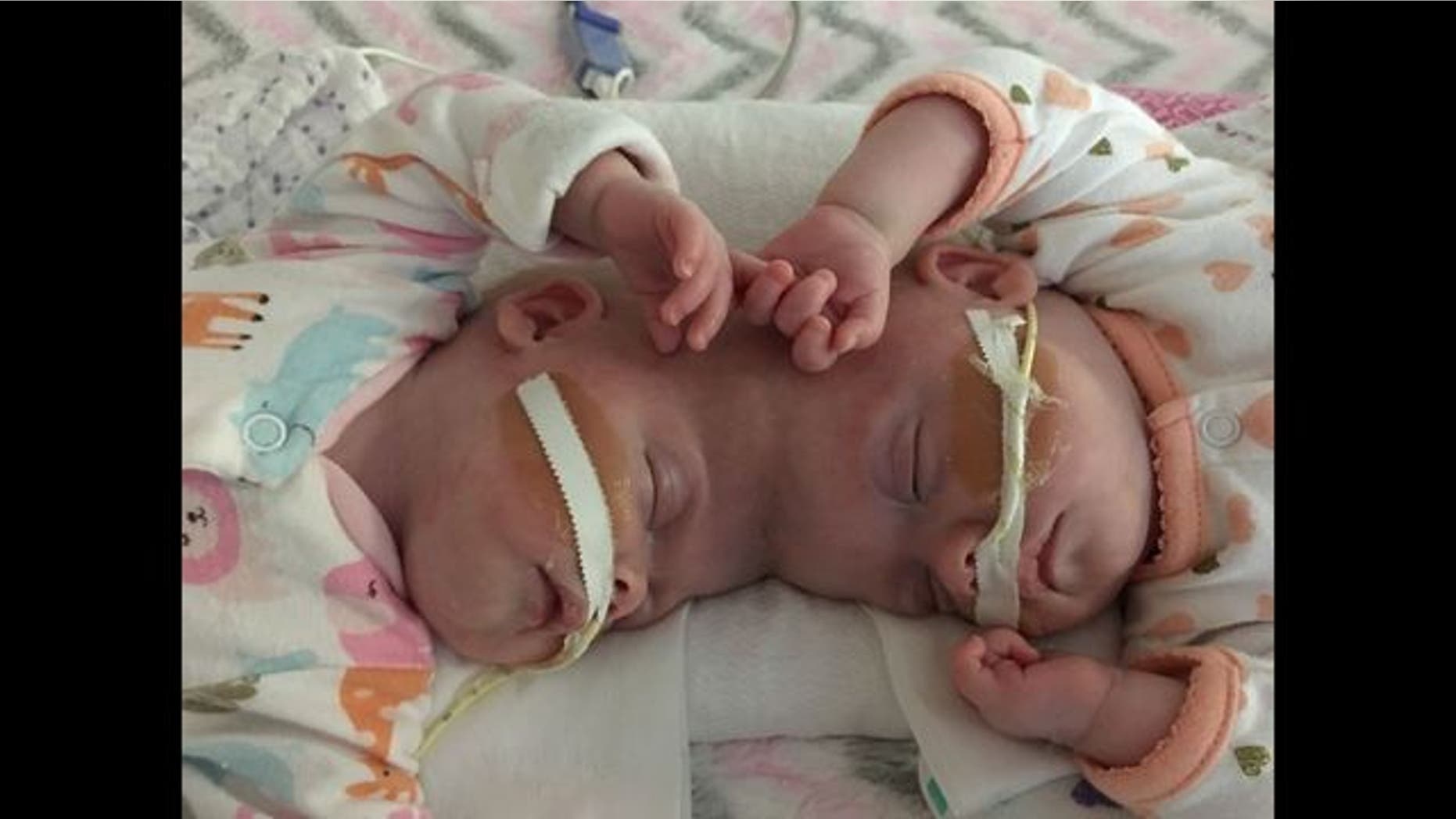 A pair of twins who were formerly connected at the head are sitting up on their own and continuing to hit crucial developmental milestones after undergoing separation surgery in June. Abby and Erin Delaney, of Mooresville, North Carolina, have spent all 15 months of their lives at Children's Hospital of Pennsylvania, Fox 29 reported.
Erin was recently discharged, but Abby remains in recovery.
"Nearly five months after separation, we are happy to announce that both Erin and Abby Delaney are doing well as they continue to recover from this very complex surgery," Gregory Heuer, the girls' neurosurgeon who co-led the 30-member surgical team, said.
WOMAN'S 'MISSING' IUD TURNS UP IN HER BLADDER
Heather and Riley Delaney were told that their daughters were craniopagus conjoined twins during a prenatal ultrasound. It's considered the least common type of conjoined twins, and only accounts for about 2 percent of cases, Fox 29 reported.  They were born 10 weeks early via C-section in July 2016, and weighed 2 lbs., 1 ounce each.
"Although this has been a long journey, with many ups and downs, Riley and I are thrilled to see how well the girls are doing today," Heather said, according to Fox 29. "We are so grateful for the Children's Hospital of Philadelphia team, and for the support and encouragement that our families, our friends and the community have given us during this long journey."
While the hospital has performed 24 separation surgeries, the girls were considered the earliest separation of craniopagus conjoined twins ever recorded, Dr. Jesse Taylor, a plastic and reconstructive surgeon said.
"We know that children heal better and faster the younger they are, therefore our goal for Erin and Abby was separation as soon as possible with minimum number of surgeries," Taylor said, according to Fox 29.
The twins will require additional surgeries in the future to address missing bone areas at the tops of their heads and to minimize scarring, but for now, they are working on crawling and practicing rolling over.
"The girls are inspiring," Heather said. "As their parents, it is very neat for Riley and me to have a front row seat to this and watch them overcome these incredible obstacles. We cannot wait to see what their future holds."