Formerly conjoined twin Anna Grace Richards discharged from Texas hospital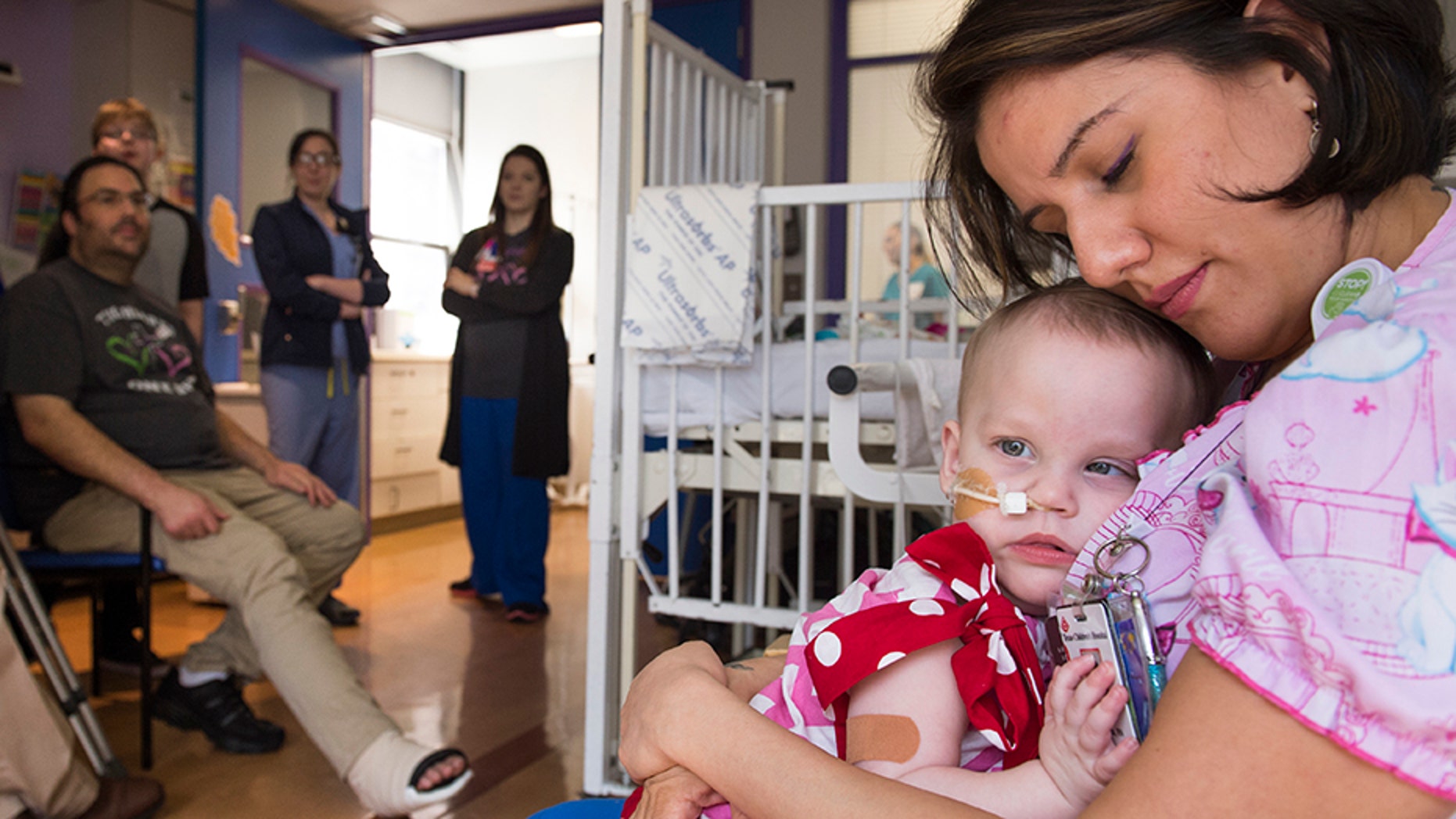 A big milestone was reached for one of the formerly conjoined twin who was separated from her sister in January.
Texas Children's Hospital announced Friday that Anna Grace Richards was discharged last week following the Jan. 13 surgery — and a 428-day hospital stay.
"The Richards family will remain in Houston until Anna's sister, Hope, is able to go home, anticipated to be in the near future," the statement read.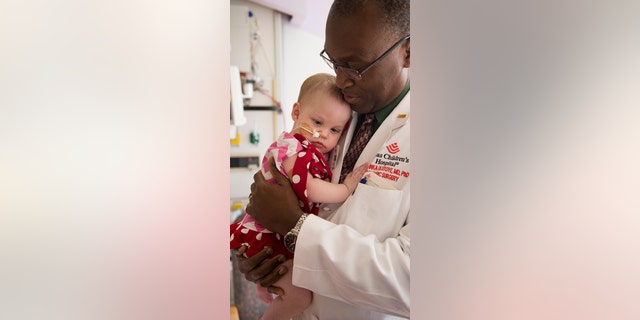 Their mother Jill gave birth to the conjoined twins on Dec. 29, 2016 at Texas Children's Pavilion for Women, weighing a combined 9 pounds, 12 ounces.
CONJOINED 13-MONTH-OLD TWIN GIRLS SUCCESSFULLY SEPARATED, HOSPITAL SAYS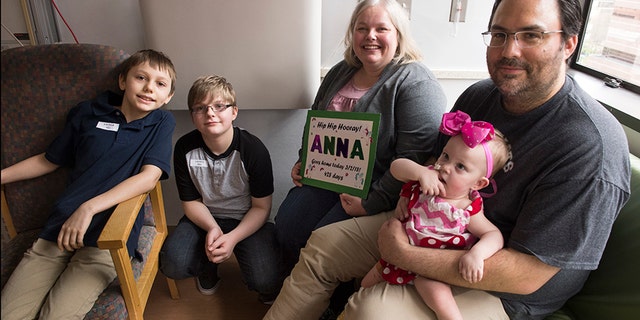 Jill Richards learned she was carrying conjoined twins during a routine ultrasound, and immediately relocated to Houston so that Dr. Oluyinka Olutoye, a pediatric surgeon, could follow the case.
The doctor told KHOU11 "This is not a one-man show, not even a five-men show," said Olutoye. "You need more more than a football team to do this."
It took a team of more than 75 doctors and nurses working together to successfully separate the two girls. Anna and Hope had separate spines, brains, arms and legs, but they shared a liver and their hearts were literally connected.
FORMERLY CONJOINED TWINS AT PHILADELPHIA HOSPITAL RELEASED BEFORE HOLIDAYS
"They have two separate hearts, but they were fused with a bridging vein," said Olutoye.
After hours of waiting, the Richards were moved to tears when they heard that Anna and Hope were separated.
"You obviously hold your breath until that final moment," said Dr. Olutoye.