Former WWE champ AJ Lee makes 'crazy' her superpower
In 2015, April Jeanette "AJ Lee" Mendez Brooks laced up her Chuck Taylor boots and stepped into the WrestleMania 31 ring in front of more than 76,000 screaming fans for one of her final performances as a professional wrestler. A few days later, at just 28 years old, the three-time champ announced her retirement.
While professional wrestling has been dubbed "fake," the injuries Brooks, now 30, sustained throughout her career are very real. She has suffered through everything from broken bones, to dislocations, to concussions in order to entertain her fans. While these battle scars are a hint that this diminutive 5'2" girl can fight -- it's an illness that can't be seen that Brooks told Fox News has had the most impact on her life – her struggle with bipolar disorder.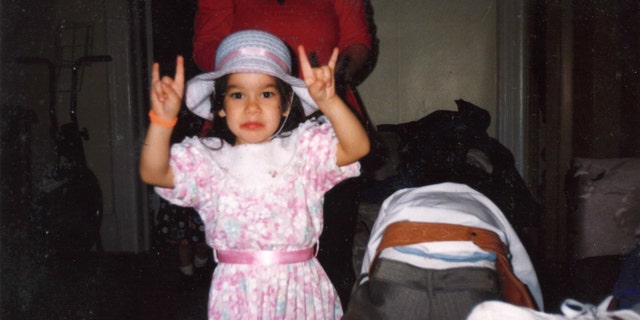 Brooks had a very tumultuous upbringing. Her young parents struggled with money and they, with their three young kids in tow, were evicted nearly 20 times throughout her childhood. Her mother suffered with bipolar as well and her father was physically abusive. The former athlete used these setbacks, including her own bout with bipolar, to her advantage and went on to be one of the most successful and beloved female wrestlers. She chronicled this lesson in her memoir entitled, "Crazy is my Superpower: How I Triumphed by Breaking Bones, Breaking Hearts, and Breaking the Rules."
"I've learned in my life that the things that people think are going to be my flaws and hold me back -- whether that's me being loud, or impulsive, or short, or ugly, or poor, skinny – those are going to be my greatest strengths and when I decided to put my life story out into the world I needed to share what my secret weapon all along has been and that was my bipolar disorder," Brooks told Fox News.
Her very candid and raw book sheds light on her struggles with bipolar disorder, which the Mayo Clinic defines as a mental health condition where the person experiences extreme mood swings, from emotional, manic highs to deep depression. Because of the disorder, Brooks dealt with insomnia, OCD symptoms and even overdosing on anti-depressants and pain medications.
Brooks' battle was made more difficult by her family who "did not believe in mental illness," and believed seeking help for "being sad" was weak and frowned upon. Despite these objections, Brooks sought help and credits her bipolar diagnosis for saving her life. Her book contrasts her own life with her mother's whose life was dramatically hindered by the disease.
"It's my mission to end [the] stigma," Brooks said. "Growing up and not acknowledging it is how I almost lost my life and finally accepting it and being proud of it is how I got control of my life back."
Because of this, the athlete pleads with readers who feel that something is amiss with their mental health to go seek help – that it can change and possibly save their lives.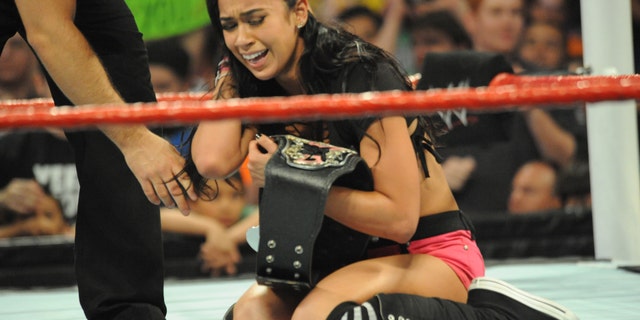 In the ring, AJ Lee, was a character who sweetly skipped to the ring but would flip her attitude on a dime. AJ Lee's fictional life spiraled out of control when her on-screen boyfriend broke up with her. The character manipulated fellow wrestlers and was seen as – well – "crazy." Brooks said that by playing this character she was able to "hide in plain sight." She used her own battle with bipolar to fuel her character and make her into one of the most unforgettable and dynamic female wrestlers in her generation. It's this message that Brooks hopes that people will carry away from her book, as well as her career as AJ Lee – that a person's flaws are not necessarily a hindrance – but actually a "superpower" that can help you succeed in life.
Wrestling fans credit Brooks for being one of the women who revolutionized female wrestling. Her career started when women in the business were used as "eye candy" and time-fillers, but upon leaving, they were seen as wrestlers whose performances were valued equally with men's.
"All you can ever want when you go into something that is…your dream job, is to leave it better than you found it," she said.