Former President George W. Bush helps welcome ALS Ice Bucket Challenge creator's newborn daughter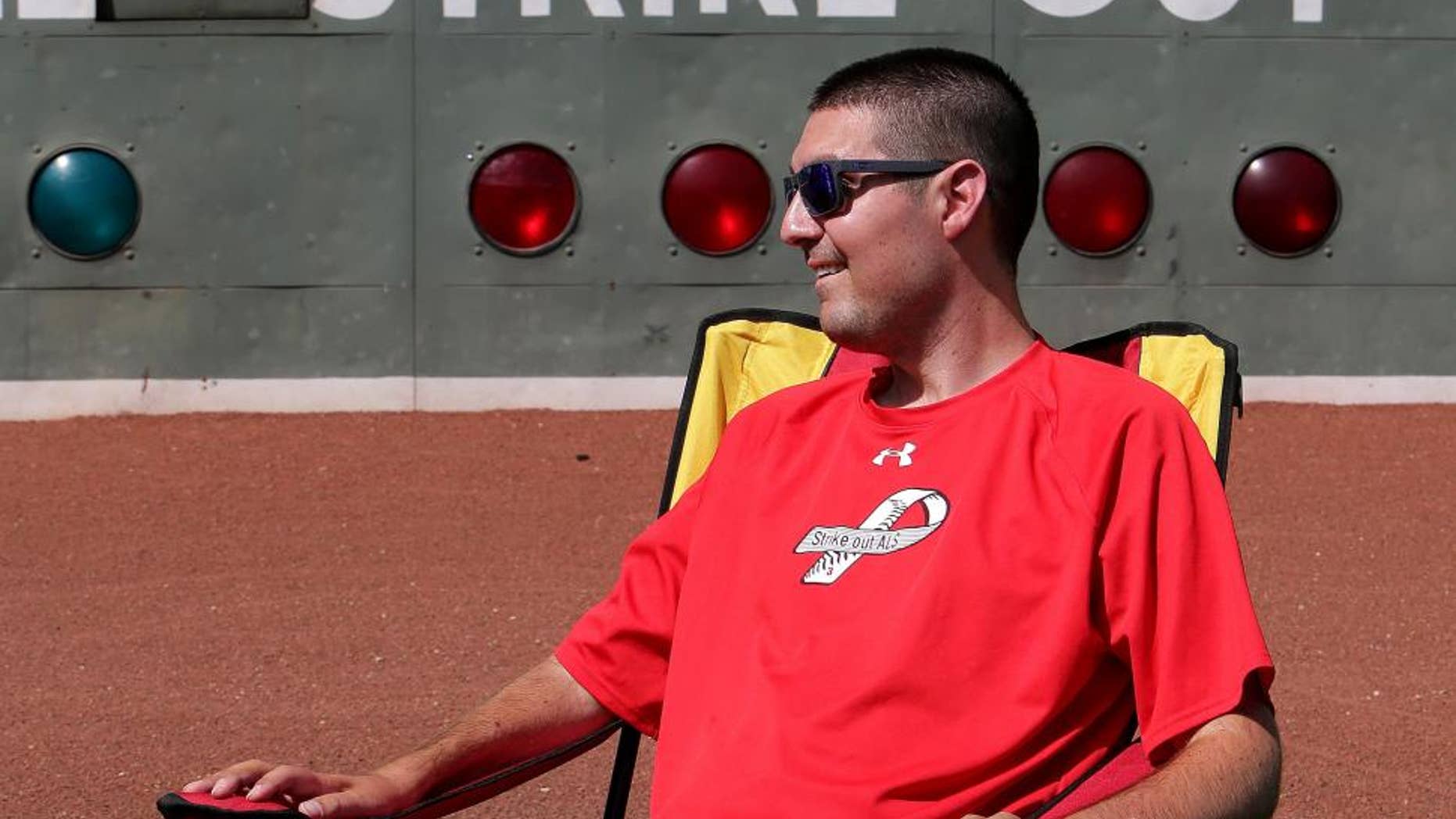 The newborn daughter of Pete Frates, the amyotrophic lateral sclerosis (ALS) patient widely credited with popularizing the viral Ice Bucket Challenge got the presidential treatment when she made her entrance into the world on August 31.
"Lucy received a beautiful note from President George W. Bush this morning. Thank you Mr. President for being in our corner since Day 1!" Frates tweeted on September 14.
Former President Bush showed his support for ALS when he completed the Ice Bucket Challenge on August 20, after being challenged by his daughter, Jenna Bush Hager, among others. With a little help from former first lady, Laura Bush, President Bush doused himself in ice water before making nominations of his own, including former President Bill Clinton.
Frates, 29, a  former Boston College baseball player made it his mission to raise funds and awareness for ALS after he was diagnosed with the neurodegenerative disease in March 2012. He is now paralyzed, eats through a feeding tube and cannot talk.
ALS — also known as Lou Gehrig's disease — is an invariably fatal disease in which the nerve cells that control movement progressively degenerate, leading to paralysis and death from respiratory failure. It is diagnosed in about 5,000 Americans each year.
Up to 10 percent of ALS cases are an inherited form of the disease. In most cases, though, ALS occurs for no known reason.
The fundraising phenomenon asks those willing to douse themselves to challenge others to do the same within 24 hours. If they don't, they must make a donation to a certain charity. Each person who participates nominates more friends, who nominate more friends, who nominate still more friends, which explains why the trend has exploded.
The viral campaign raked in more than $100 million in donations to the ALS Association.
The Associated Press and Reuters contributed to this report.