Former Army sergeant raising funds for hormone replacement therapy to treat soldiers with brain injury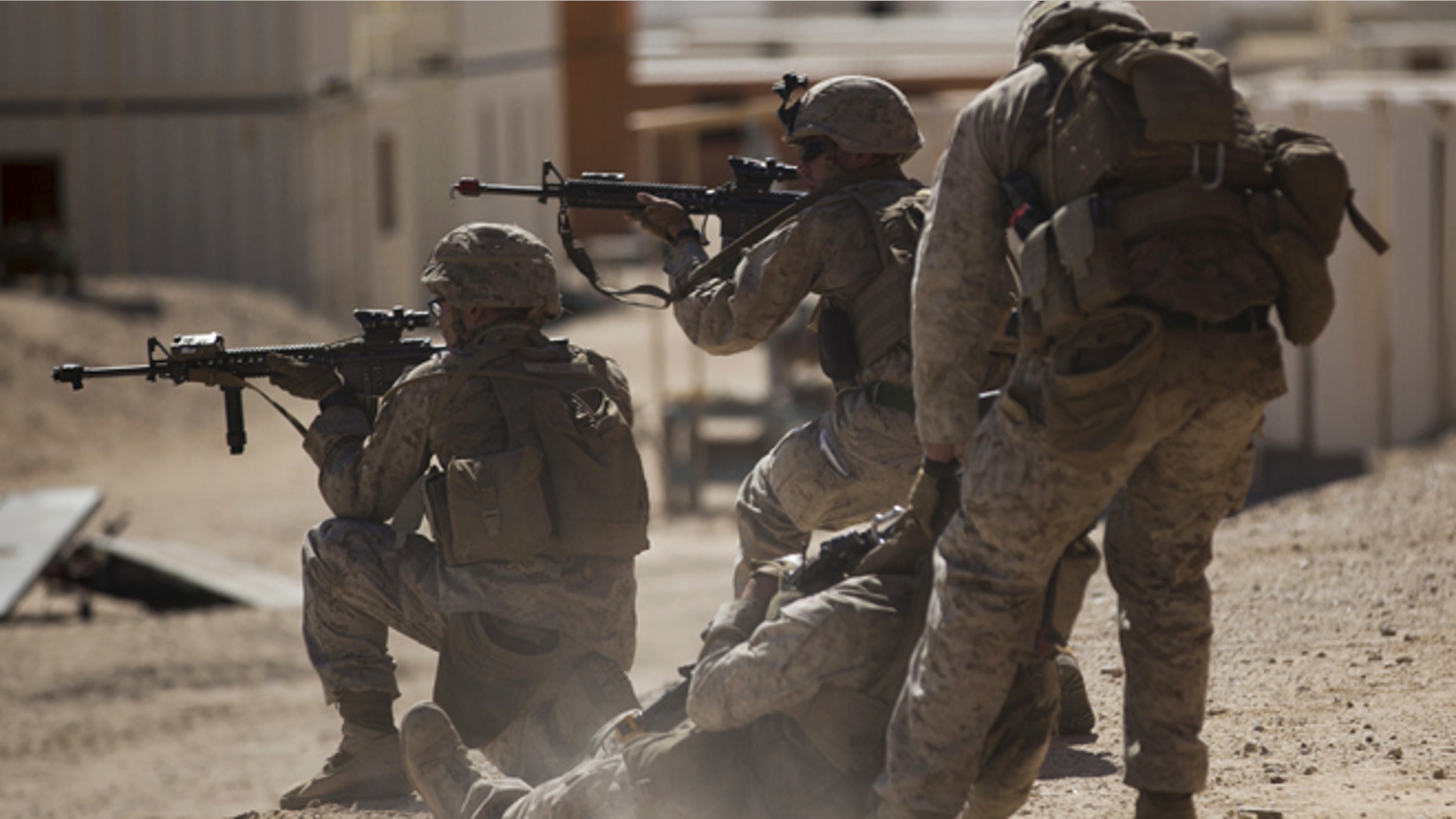 In the last 15 years, more than 330,000 members of the military were diagnosed with at least one traumatic brain injury (TBI). The research field for TBI is expansive, but treatment can be both time-consuming and costly. For active duty troops and  service members transitioning to civilian life, growing waiting times and costs can prove devastating.
Sgt. 1st Class Andrew Marr, whose own career as an Army Special Forces Green Beret explosive breacher was cut short in 2006 after he suffered multiple TBIs, has made it his mission to help active duty soldiers and veterans dealing with TBI get the help they need, when and where they need it.
Together with Dr. Mark Gordon, an interventional endocrinologist and traumatic brain injury treatment specialist at Millennium Health Centers in Los Angeles, Marr is behind a campaign to raise funds for natural hormone replacement therapy that he believes has helped him heal better than other prescribed medications.
"Head trauma often times produces a disruption in your hormonal balance," Marr told FoxNews.com. "If you can pinpoint which hormones are affected and which are insufficient or deficient you can address the problem."
According to the Hormone Health Network, TBI can injure two important parts of the endocrine system called the pituitary gland and the hypothalamus, which can cause hormone problems immediately, or make take months or years to surface.  Patients may experience adrenal insufficiency, which can lead to fatigue, weight loss and low blood pressure, or diabetes insipidus, which can result in frequent urination and extreme thirst. TBI can also cause hyponatremia, in which the body has unbalanced levels of salt and water resulting in headache, fatigue, vomiting, confusion and convulsions.
Other hormone disorders may result in hypothyroidism, hypogonadism, growth hormone deficiency or hyperpolactinemia. Some TBI-related problems may be resolved throughout the course of a treatment, but more severe forms will likely require a lifetime of hormone therapy; Marr likened it to a diabetic who requires insulin.
"If the diabetic's pancreas doesn't operate correctly, they have to stay on insulin," he said. "So for me, my endocrine system doesn't produce testosterone the way it should… I'm on a testosterone blend most likely for the rest of my life."
An individualized approach 
Marr, who was treated by Gordon and has also spent time at the Carrick Brain Institute in Texas— which he also credits for his recovery— said the goal was to come up with a therapy that was less disruptive and less expensive than currently available options.
"It's difficult for guys who have jobs to say, 'Hey I have to put my whole life on hold for this,'" Marr said. "We needed a way around that where we can effectively treat it and people don't have to disrupt their lives to do it."
To accommodate the needs of vets and soldiers, Gordon and Marr created a program easily accessible through WarriorAngelsFoundation.com. Through the site, prospective patients who have a service-related TBI diagnosis first submit in-patient paperwork, including verification of their service, and 17 pages of extensive medical history. The foundation's staff use this information to identify any underlying conditions that may affect care. Upon acceptance, patients visit a local lab for bloodwork that is then shipped to a lab in Florida. The results are sent to Gordon in California.
Gordon then uses the patient history forms and lab results to better identify the soldier's needs, specifically any hormone deficiencies. Once these steps are complete, the patient has a Skype consultation with Gordon or one of his trained physicians to review the results and the patient is issued his or her treatment protocol. Gordon and his team at Millennium Health Centers send the natural, bioidentical, injectable hormone replacement therapy vials directly to the soldier.
"It's highly individualized; no two people are the same," Marr said. "Whatever you're found to be deficient or insufficient in, that's what we're going to replace."
Every 30 days, patients fill out assessments on their response to treatment. Every 90 to 120 days, patients undergo an additional diagnostic test and Skype consultation with their program-appointed physician.
The University Compounding Pharmacy of San Diego issued a $100,000 grant to the Warrior Angels Foundation to cover the cost of the treatments.
"We're taking out the middleman of the waiting room and [Veteran's Affairs (VA)] and reducing the costs of what the VA and government spends on TBI patients," Marr said, adding that as an individual's therapy continues— and fewer tests and treatments are required— the expenses go down.
There are currently 15 patients enrolled through the Warrior Angels Foundation, and Gordon has trained 42 physicians to issue proper protocols to patients once the program is fully launched on September 11, a date chosen to commemorate fallen soldiers and other victims of terrorism.
Marr estimated that the hormone replacement therapy will cost $5,000 per patient, and with 400 on the waiting list to begin treatment, he is appealing to the community to help put a dent in the estimated $2 million in costs. The foundation's goal is for their message to reach 1 million people, and receive 100 donations by September 11, bringing a means of hope on a day a marked by tragedy.