Flu Reports Highest in 5 Years; Latinos Hit Hard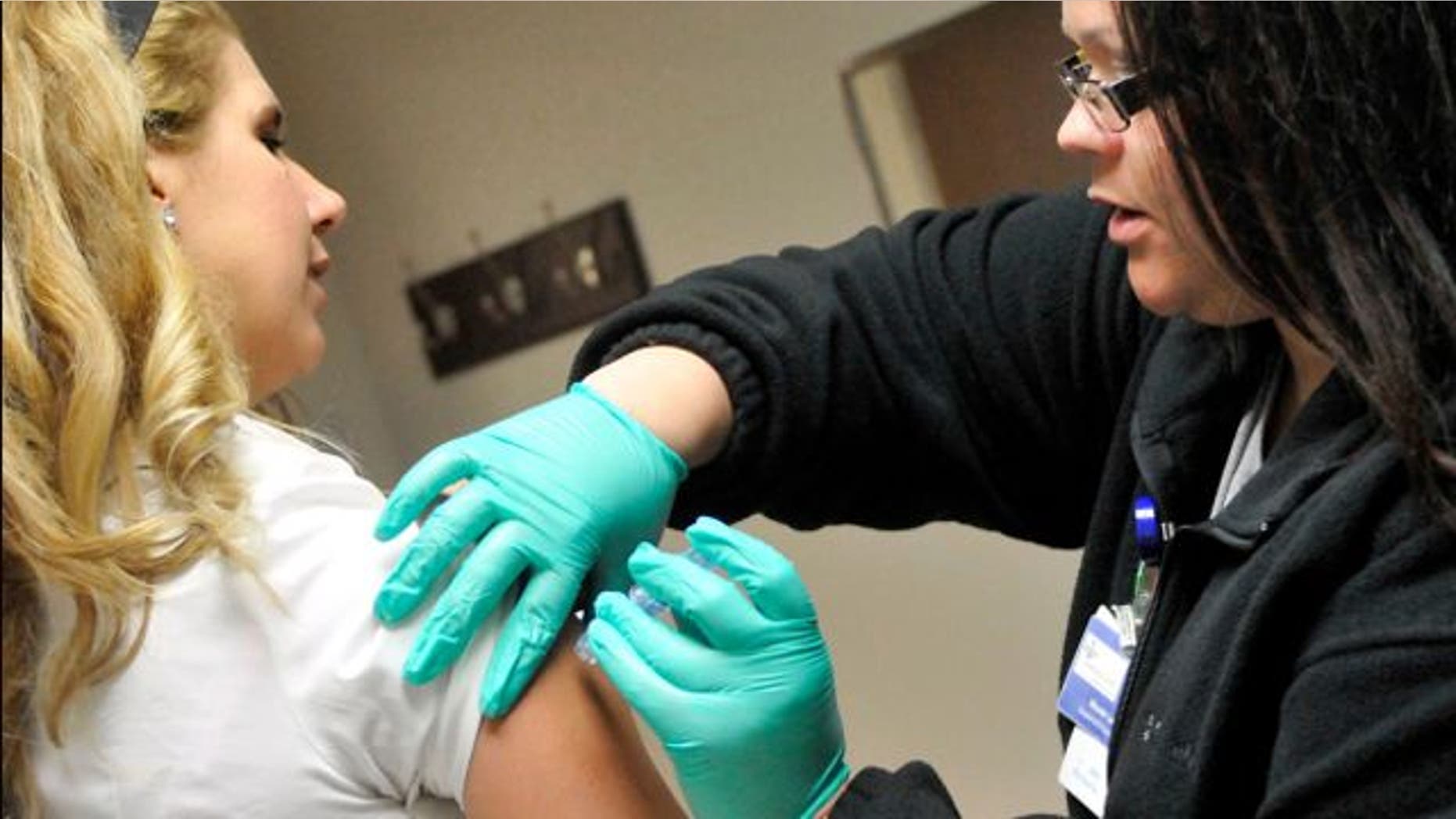 Flu reports reached a five-year high in January, with 4.7 percent of Americans reporting that they had the flu the day before being surveyed – with Hispanics reporting a disproportionately higher amount at 11.8 percent, according to a new report.
The percentage of people reporting the flu was up from 3 percent in December of last year, according to the survey conducted by Gallup.
Hispanics are among the groups most likely to report having a cold in January, about 14 percent.
The last time the flu rate was this high was in 2008, when about 3 percent of the population reported they were sick.
The widespread flu outbreak across the country has forced a number of states to issue state of emergency warnings. In New York, Gov. Andrew Cuomo issued a warning that allows pharmacies, which previously could only administer flu shots to people 18 and older, to vaccinate children 6 and older.
At least two children died as a result of the flu in New York alone.
"Americans' average daily reports of the flu and colds in January were the highest Gallup has found since 2008," Gallup stated in its report. "These illnesses likely decrease workplace productivity, increase absenteeism, and increase medical costs for both employers and employees."
Employees without sick days are more likely to go to work with a contagious illness, send an ill child to school or day care and use hospital emergency rooms for care, according to a 2010 survey by the University of Chicago's National Opinion Research Center. A 2011 study in the American Journal of Public Health estimated that a lack of sick time helped spread 5 million cases of flu-like illness during the 2009 swine flu outbreak.
But even those with sick time work when they are ill, out of dedication or at least a desire to project it. But the work-through-it ethic is shifting somewhat amid growing awareness about spreading sickness.
"Right now, where companies' incentives lie is butting right up against this concern over people coming into the workplace, infecting others and bringing productivity of a whole company down," said John A. Challenger, CEO of employer consulting firm Challenger, Gray & Christmas.
Follow us on twitter.com/foxnewslatino
Like us at facebook.com/foxnewslatino