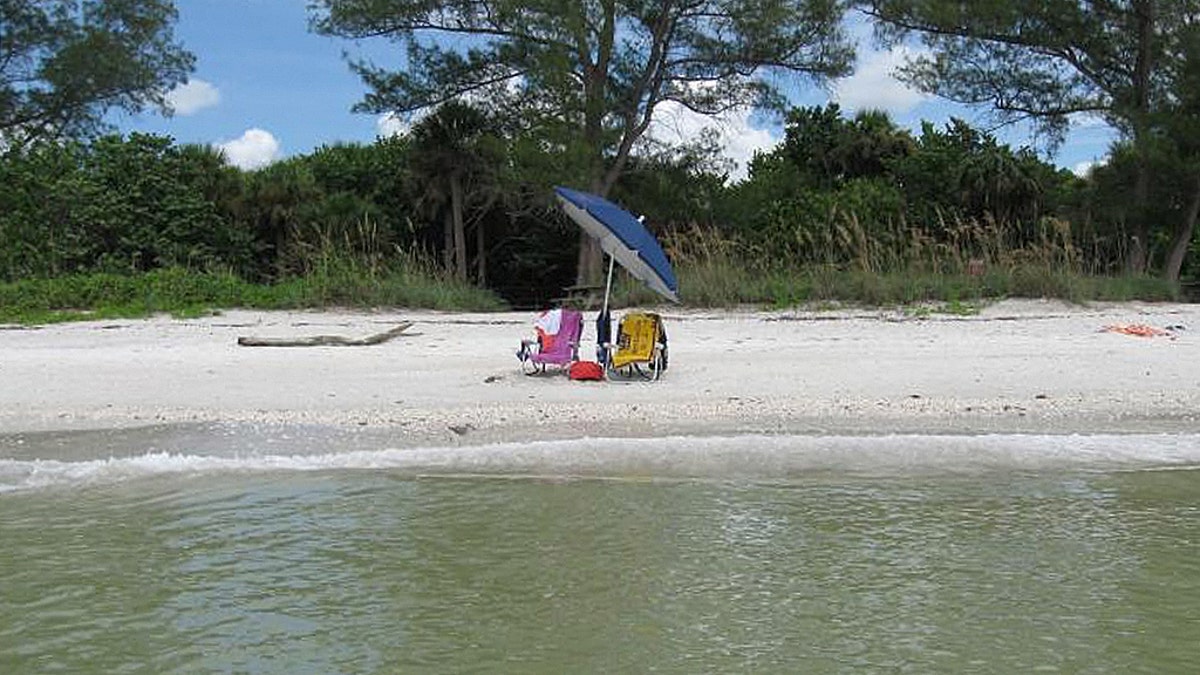 A Florida veteran is making a strong recovery after contracting flesh-eating bacteria in his leg last month while on his daily walk on the beach.
Roy Haase, 93, typically starts every morning at Delanor-Wiggins Pass State Park, where he watches the sunrise and says his prayers at Wiggins Pass, according to a Facebook post by Robb Stan, Haase's close friend.
The WWII and Korean War Navy veteran has been using crutches to navigate the sand lately, and, according to Stan, a screw from one of the crutches left a small puncture wound on his left knee near the end of July. Haase allegedly placed a band aid on the wound and continued with his morning swim in the Gulf of Mexico for the following two weeks.
3 DIE OF BREAST CANCER AFTER RECEIVING ORGANS FROM SAME DONOR
"Well, almost overnight, things took a horrible turn," according to Stan's Southwest Florida Television Facebook post.
Stan said that he got a call from a park ranger on Aug. 2 reporting that Haase had been found passed out on the beach and was being transported to a local hospital.
"After spending the night in the ER and a couple days in the hospital, it was determined that Roy came in contact with fresh (sic) eating bacteria, vibrio vulnificus," Stan posted. "The doctor said that Roy was in septic shock, and if he had laid there much longer he might have died."
REGULATORS FLAG SECOND POTENTIAL CARCINOGEN IN CHINA-MADE HEART DRUG
Virbriosis causes an estimated 80,000 illnesses and 100 deaths in the U.S. each year. According to the Centers for Disease Control and Prevention (CDC), in addition to exposing a wound to warm sweater, patients may contract the infection by eating raw or undercooked seafood. Preventative measures include washing hands thoroughly after handling raw seafood and staying out of brackish or salt water if you have open wounds.
Haase, author of "How I Lived Healthy & Happy to be…almost…100," did not lose any limbs in the harrowing ordeal, but was left with a severe wound and lost tissue in his left leg. He has been regaining strength at Solaris Healthcare Imperial, where they continue to monitor his wound.
"Roy's leg is getting better every day," Stan posted on Sept. 13. "A month ago this was a very deep, open wound. You could see bone and tendons. Roy is fortunate to still have his leg. Flesh-eating bacteria is not a joke. Most people aren't even aware of it. Take the time to educate yourself about vibrio vlunificus."
Stan shared that Haase has been receiving get-well cards from supporters at:
Roy Haase
718 95th Ave. N
Naples, FL 34108.