Florida girl, 4, recuperating after 'inhaling' pool water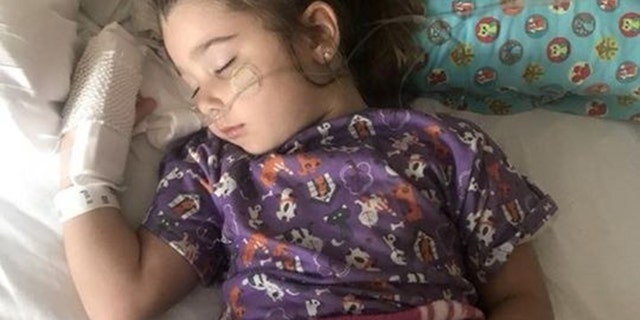 A Florida girl is recuperating days after she "inhaled" pool water in an incident her mother has described as a "freak accident."
Elianna Grace, a 4-year-old from Sarasota, is now receiving oxygen therapy at Sarasota Memorial Hospital after ingesting pool water on April 14, according to a Facebook post by her mother, Lacey Grace.
Grace said Elianna was playing around with a pool noodle in her grandmother's pool, and as "many children do every day, she was blowing in one end and blowing water out the other," when another swimmer happened to blow water into the pool noodle at the same time she was blowing out.
This caused the pool water "to shoot directly down [Elianna's] throat," her mother wrote. The 4-year-old quickly threw up, but didn't show any odd symptoms — until two days later, when she developed a fever.
Initially, the mother said she didn't think much of it. "Kids get fevers, this is normal," Grace stated. But days later she took her child to an urgent care, where a doctor told her to get Elianna to an emergency room immediately.
The young girl was diagnosed with "aspiration pneumonia and is now on oxygen and relying on it to breathe," her mother wrote in the April 19 post.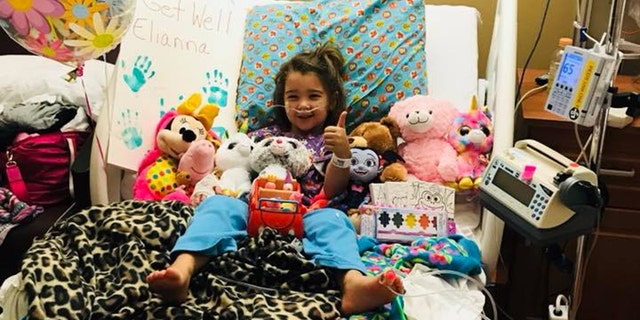 The family is hoping that the antibiotic Elianna has taken will kick in so that "her lungs can find a way to get rid of the pool chemicals."
Lacey Grace is urging other parents to "immediately get help" if their children inhale pool water. According to a GoFundMe page the mother created, Elianna has since been released from the hospital and is being treated at home.