Florida football player vows to 'pull through' after knee injury, leg amputation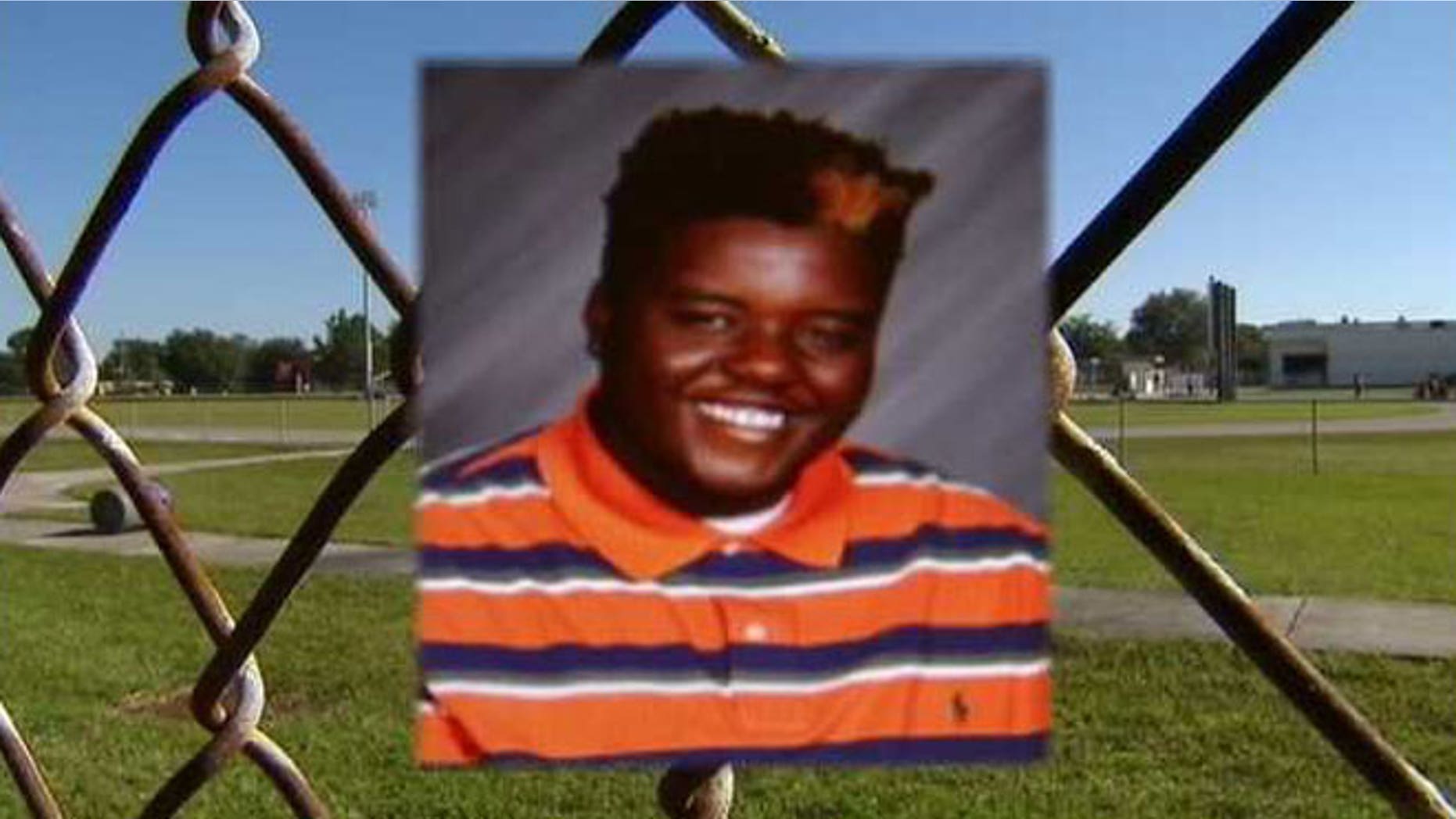 A Florida teenager is leaning on his teammates after suffering from a knee-shattering injury that led to the amputation of his leg, My Fox Philly reported.
Leshawn Williams, a senior at Northeast High School in St. Petersburg, Fla., had been blocking during the first half of a football game when the injury occurred.
"When you saw it, it wasn't something where you went, 'oh my,'" Kevin Hendrick, principal of Northeast High School, told My Fox Philly. "It was a football injury."
Williams reportedly tweeted that he "had never cried so much in his life" and that "he couldn't move his toes."
The injury caused a blood clot in Williams' leg. When doctors couldn't get the blood flowing again, they decided to amputate his right leg at the thigh.
"The family is stunned, like all of us," Hendrick said. "(They are) coping with it as best they can. It's still sinking in."
Williams' friends describe him as someone who has an infectious sense of humor— the kind of guy who can beat the odds.
"It was kind of heartbreaking," said his friend Tyler Lord. "He's a really good teammate, put a lot of effort in with the team, at practice, he never gave up."
Hendrick echoed Lord and said Williams is a "wonderful young man."
"He is somebody you know has a solid character and solid foundation, and that's going to carry him forth," Hendrick said.
Williams' friends signed a card for him, and Williams tweeted, "I gotta pull through this, this ain't me."
Hendrick said that although Williams' college football dreams are dashed, the team is working to find a role for him with their program.
"His support from us doesn't just end when he graduates from here," Hendrick said.
Visit Williams' fundraiser page to help Williams' family pay for his medical expenses.