Five-year-old boy dies after developing rash, brain infection from flu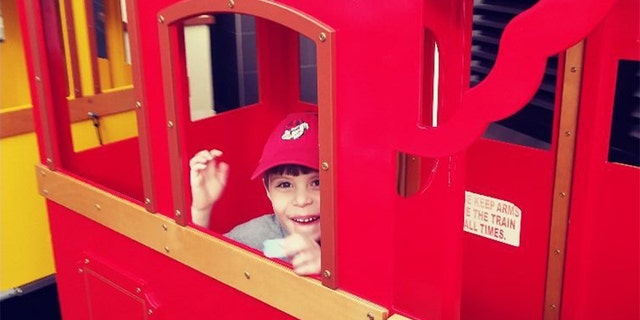 Eli Snook's parents didn't want to take any risks when their 5-year-old son spiked a high fever and showed other signs of the flu.
They took him to an urgent care center in Marietta, Ga., where a doctor gave him antibiotics and prescribed him Tamiflu, his parents told WSB-TV.
After spending about a week resting and taking his medication, Snook appeared to be better and his parents took him back to day care. Three days later, on Jan. 27, they said they were asked to pick him up early because he had a temperature of 101 degrees.
They brought him back to the walk-in clinic. Doctors ran some more tests and confirmed he tested negative for the flu, but they told his parents they were concerned about a rash they noticed across his body, CBS News reports.
A mom from Blair, Neb. recently warned in a viral Facebook post that parents should be on the lookout for rashes, specifically hives, which she says her son developed before testing positive for Influenza B.
"He had no symptoms. No fever, no cough, and no runny nose. He only [had] hives. Please keep watch on your children so if they develop hives...call your pediatrician," said Brodi Willard, a registered nurse.
While the American Academy of Dermatology says allergic reactions or infections could be a cause of hives, the Centers for Disease Control and Prevention (CDC) does not list hives as a common flu symptom. They do, however, say a fever with a rash is an "emergency warning sign" of a flu-related illness.
Due to the combination of a fever and rash, doctors transferred Snook to Children's Healthcare of Atlanta, where he later died from a brain infection that had developed while he had the flu.

Doctors told Snook's parents the flu weakened his immune system and a virus "quickly attacked" his brain.
"We prayed for a miracle," Snook's father, Aaron, told WSB-TV. "He got an infection in the brain. His brain swelled past the point of no return, and he went brain dead."
"It was a shock to me. It was shock," Snook's mother, Leota, said.
Snook's parents said the 5-year-old was going to get a flu shot this year, but doctors said to hold off until he fully recovered from a previous sickness, according to CBS News.
The CDC said Friday this has been a "high-severity" flu season. There have been 53 pediatric deaths reported so far, according to the CDC's latest data. Georgia has been hit particularly hard this season, with 25 confirmed flu-related deaths this winter, a report from the Georgia Department of Public Health shows.
But Snook's mom says it's not just the flu that's killing people.
"It's the after-effects of the flu that's killing these babies," Leota said.
A family friend started a GoFundMe account in the boy's name, raising $10,350 in just five days. The money went toward Snook's funeral.
"Thank you to everyone who has donated anything," the friend posted on the GoFundMe page. The funeral was held [Wednesday] morning and it was everything the family could have hoped for."