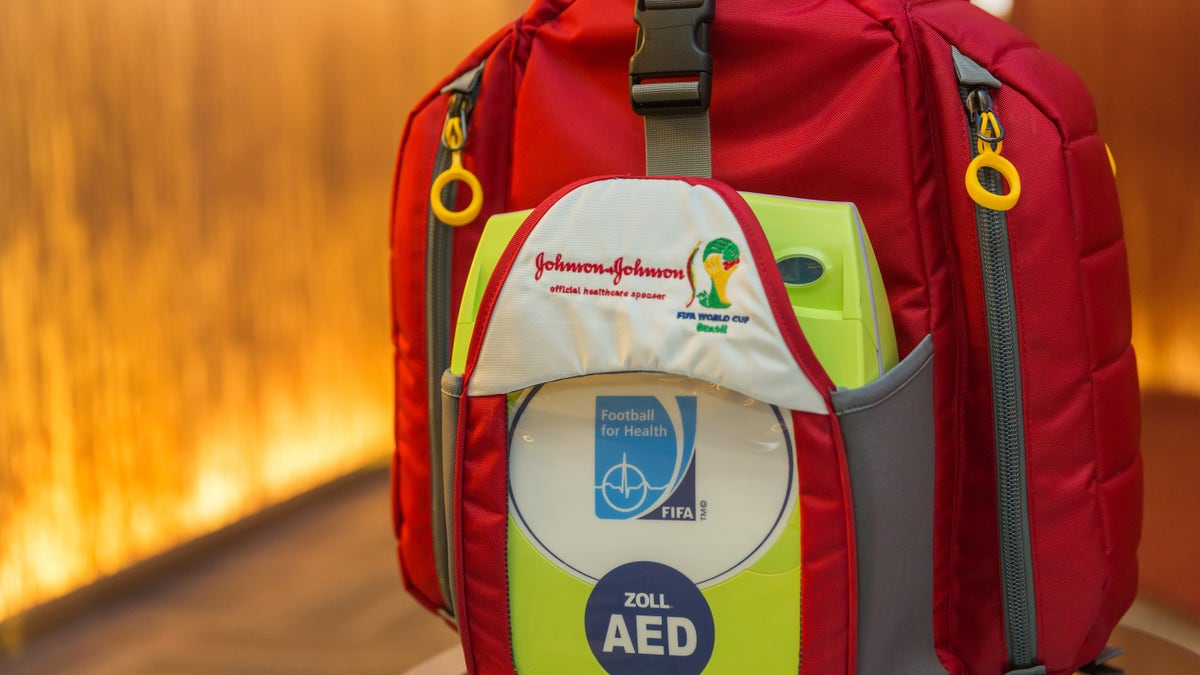 At the 2014 World Cup in Brazil this summer, medical teams from the International Federation of Association Football (FIFA) will be equipped with standardized emergency medical bags for the first time since the tournament began.
"[In the past], sideline medical teams, they were using the standard equipment that they had in the arena, in the stadium," Dr. Jiri Dvorak, FIFA's Chief Medical Officer told FoxNews.com. "However, with the establishment of FIFA's medical emergency bag we have a now-standard procedure that all necessary material and treatment is there in one bag, so we are sure each venue is using the standardized bag needed for first aid."

The bags, created in collaboration Johnson & Johnson, the official health care sponsor of the World Cup, will contain a variety of medical supplies including first-aid basics such as bandages, splints and antiseptics.

According to Dvorak, one component of the bag is particularly important: the automatic external defibrillator (AED). In 2003, Marc-Vivien Foe, a player for Cameroon, collapsed and died during a FIFA Confederations Cup match in France at age 28. After his death, FIFA began focusing more on the prevention of sudden cardiac deaths during matches.
"Of course, we have been alarmed and shocked by the sudden cardiac death of [Marc-Vivien] Foe 11 years ago, and since then we are following this path of prevention," Dvorak said.

In November 2013, FIFA passed a rule mandating that at least one AED must be available on the sideline of all FIFA competitions and matches. FIFA also launched the FIFA Sudden Death Registry in 2014 in order to document fatal events in football.
"In many cases, the life can be saved if you use the appropriate equipment in the right time…," Dvorak said. "…That's why it's so important and if you don't have the equipment you can't really do anything..."

To ensure that sideline medical teams know how to use each component of the medical bags, the bags contain a variety of educational tools, as well.
"The bag contains also an educational booklet…because this is the important thing not only to have the bag but to have the plan for a potential emergency and to know how to use all of this equipment, including the defibrillator," Dvorak said. "For this World Cup, we did for the first time an emergency course for all physicians and sideline medical teams. We wanted to take all the cautions to prevent tragic events on the fields during the matches."
Click for more information on the FIFA Sudden Death Registry.