Feds crack down on Colorado medical pot dispensaries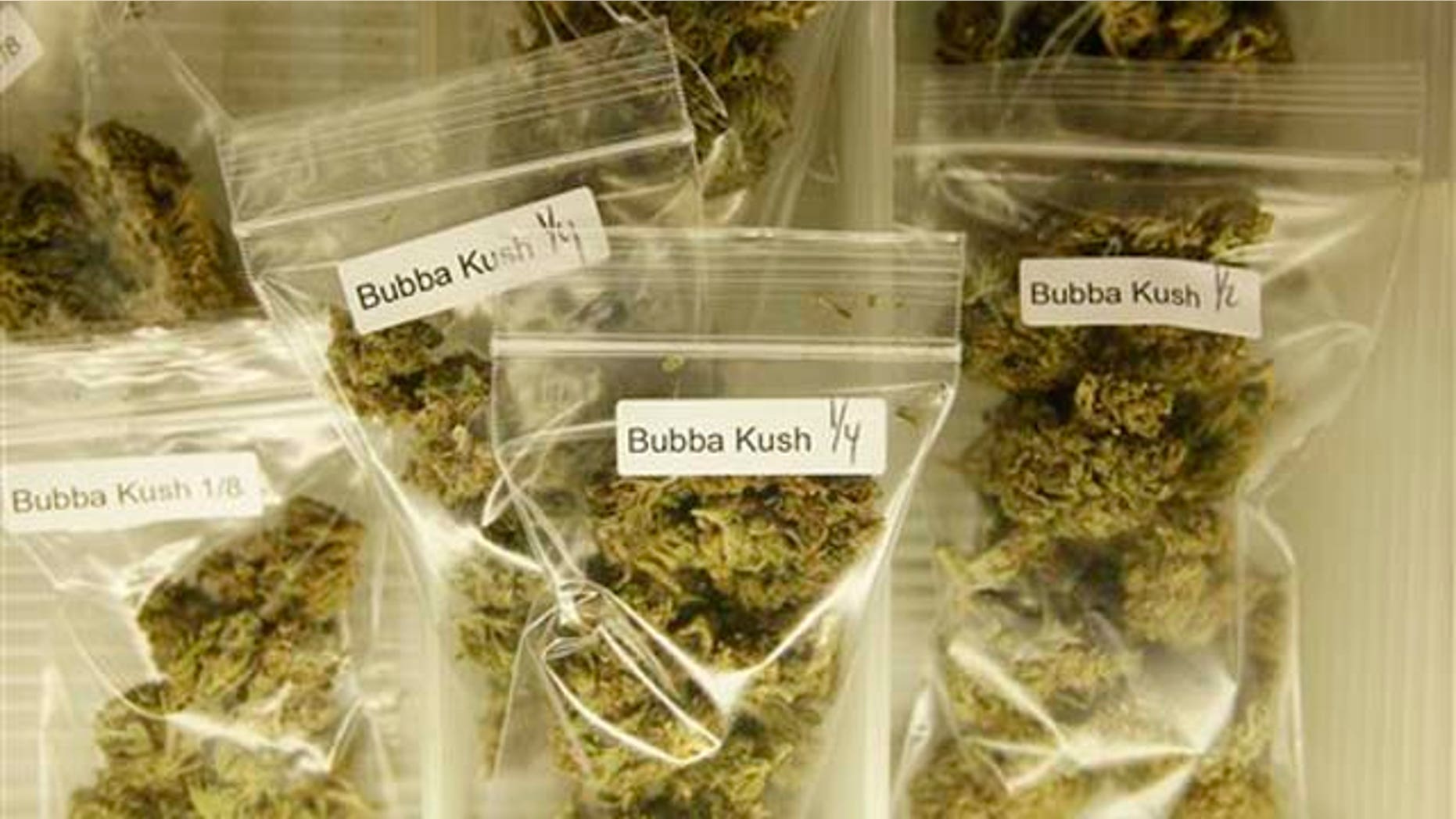 U.S. prosecutors in Colorado started a crackdown against nearly two dozen medical marijuana dispensaries located within 1,000 feet of schools, giving the proprietors 45 days to cease operations or face civil and criminal penalties.
U.S. Attorney John Walsh issued the ultimatum in letters to 23 dispensaries and landlords he said were in violation of federal and state law, a statement Thursday from the U.S. Justice Department said.
The move makes Colorado the latest battleground pitting federal prosecutors against storefront distributors of marijuana in states that have decriminalized marijuana for medical purposes.
"When the voters of Colorado passed the limited medical marijuana amendment in 2000, they could not have anticipated that their vote would be used to justify large marijuana stores located within blocks of our schools," Walsh said.
He cited a 2011 memo from U.S. Deputy Attorney General James Cole that allows individual federal prosecutors to "exercise their discretion to handle marijuana trafficking matters."
The Colorado move followed an announcement in October by federal prosecutors in California that they were cracking down on medical pot dispensaries they said were fronts for large-scale, for-profit drug trafficking.
Last March, federal agents also raided greenhouses and dispensaries in 13 cities in Montana cited by authorities as operating illegally under the guise of that state's medical marijuana law.
A month later, U.S. attorneys in Washington state issued a legal opinion threatening to prosecute not only dispensary owners and growers but state officials who would have enforced a proposed state licensing system for medical marijuana.
Washington Governor Christine Gregoire cited that warning in her decision to veto a bill to establish a new regulatory system for state-sanctioned suppliers of medicinal cannabis.
A total of 16 states and the District of Columbia have enacted some sort of legalized medical-marijuana statutes, according to the National Drug Policy Alliance. But cannabis remains classified as an illegal narcotic under federal law, a point Walsh underscored in his letter to Colorado dispensary operators.
"The dispensary is operating in violation of federal law, and the Department of Justice has the authority to enforce the federal law ... even when such activities may be permitted under state law," the letter said.
Walsh did not identify any of the letter's recipients, except to say the businesses were located throughout the state.
Denver lawyer Robert Corry, who represents clients charged with marijuana offenses, said in recent testimony before the Denver City Council that "there should be no arbitrary distance limits" for legal marijuana businesses.
"There is no documented case of any child ever purchasing or obtaining medical marijuana from a dispensary," he said.
Nevertheless, Walsh said law enforcement will be on the lookout for other violators, and offenders could be subject to asset seizure and property forfeitures.
"Those who do not comply will be subject to potential criminal prosecution and civil enforcement actions," Walsh said. "Because the stores are operating within 1,000 feet of a school, enhanced penalties apply under federal law."