Family plans to sue after 9-year-old dies following routine tonsillectomy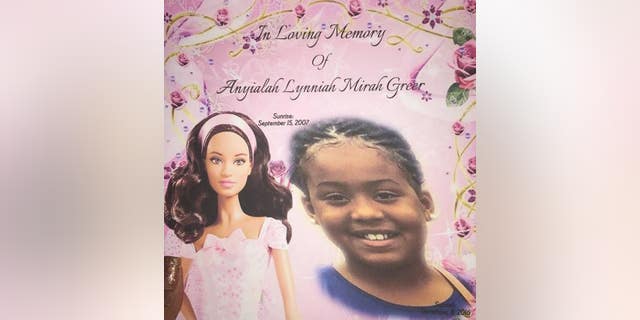 A Detroit family is demanding answers after their 9-year-old daughter died within hours of having a tonsillectomy— the third most common childhood procedure in the United States, with 530,000 operations performed per year.
The Detroit News reported that Sonia Gambrell plans to sue Detroit Medical Center, which owns Children's Hospital of Michigan, where her daughter Anyialah Greer underwent the surgery on Dec. 8 prior to suffering cardiac arrest.
Fox 2 Detroit reported that Gambrell had put off the sugery for years due to nerves, but doctors said removing Anyialah's tonsils would remedy her snoring problem. The procedure, which doctors assured Gambrell was medically necessary, was supposed to take 40 minutes but took two hours instead.
After being discharged, Anyialah drifted in and out of sleep, and Gambrell said she knew her little girl didn't feel well, the news station reported.
"She wasn't ready to leave yet," Gambrell told Fox 2 Detroit. "I felt like we were brushed off. She left too soon."
Within a few hours of the surgery, Anyialah was dead.
Medical reports suggest an obstructed airway, an undetected heart condition, or anesthesia complications may have left Anyialah at risk, the Detroit News reported.
Gambrell alleges the ear, nose and throat specialist who performed the surgery, Dr. Bianca Siegel, wrongfully discharged her daughter because she was not in stable condition post-surgery.
"What was the anesthesiologist doing? What happened in the OR? What did the nurses know?" James J. Harrington IV, a partner with Fieger Law of Southfield who specializes in medical malpractice, whom the family hired for representation, told the Detroit News. "As far as I'm concerned, every single person who looked at this kid has to answer questions. I am furious about this."
Gambrell, meanwhile, told the Detroit News she wishes she had kissed her daughter before she went into the operating room.
"I still feel like I'm dreaming," she told the news website. "Like, 'Where is my daughter?' Someone is going to come up and tell me it's all over. That this was a mistake. She can't die from something they do every day."
According to Fox 2 Detroit, representatives from the Children's Hospital expressed their condolences in a statement.
"We were deeply saddened to hear of the passing of Anyialah," the statement reads. "We take the care and service we provide to our patients very seriously and we are here to support the family during this difficult time."
Autopsy results are not expected for several weeks.