Family of woman in need of heart and lung transplant wearing Christmas socks to spread hope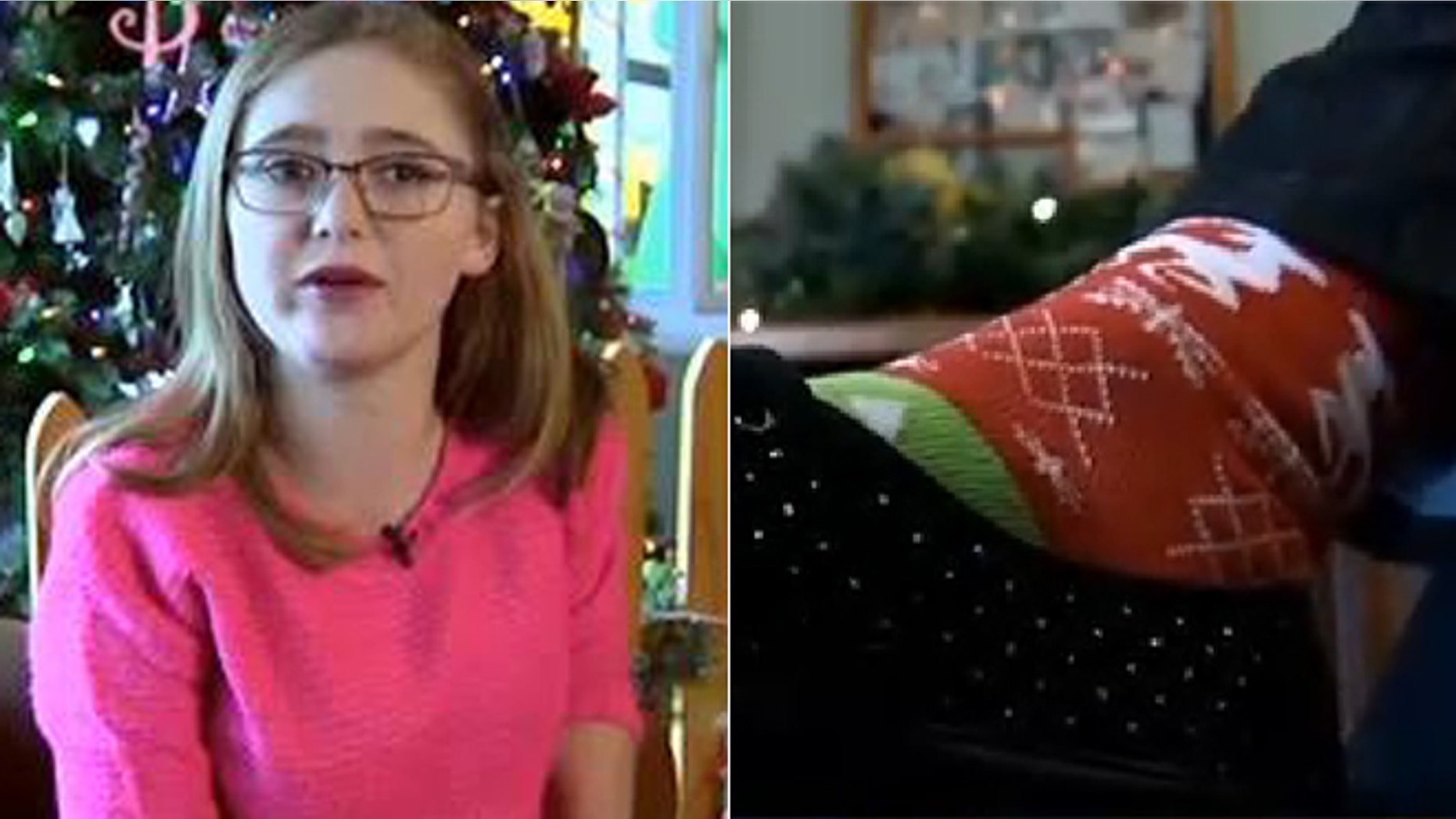 The family of a 22-year-old Arizona woman born with severe heart and lung issues, and currently in need of a transplant to replace both organs, has been wearing Christmas socks to spread hope as they wait for good news.
Becca Atherton was adopted by Chris and Rob Atherton when she was just one month old and very sick, Fox 10 Phoenix reported. While she was undergoing tests and battling to stay alive as an infant, a nurse placed a pair of Christmas socks on her feet.
"She had gone on her own time off and bought Becca a pair of Christmas socks and she told us it was something to give Becca to look forward to, but Becca was sedated completely and it gave Rob and I something to look forward to," Chris told the news station.
"From then on we wear Christmas socks anytime we need some hope," Chris said of the family, which includes Becca's 13 other adoptive siblings.
Doctors eventually diagnosed Becca with Tetralogy of fallot, pulmonary atresia and pulmonary hypertension. According to her profile on the Children's Organ Transplant Association's website, she has undergone 30 procedures including four open heart surgeries.
"We've all fought for me to get here and to be alive," Becca told Fox 10 Phoenix. Becca's next step will be a heart and lung transplant at the University of Pittsburgh Medical Center— when an organ donor match is found.
"The doctors said I was too high of a risk, it was too complicated and they wouldn't do the transplant," Becca told Fox 10 Phoenix. "Pittsburg was the only place that agreed to evaluate me."
After Becca battled a MRSA infection, the family took to wearing the socks year-round as "a sign of hope and miracles because Becca did survive this," Chris told the news station.
Becca hopes to become a counselor for young people with chronic and terminal illness, and with her new organs finally be able to run.