Family of New York preemie born weighing less than 1 pound asks for prayers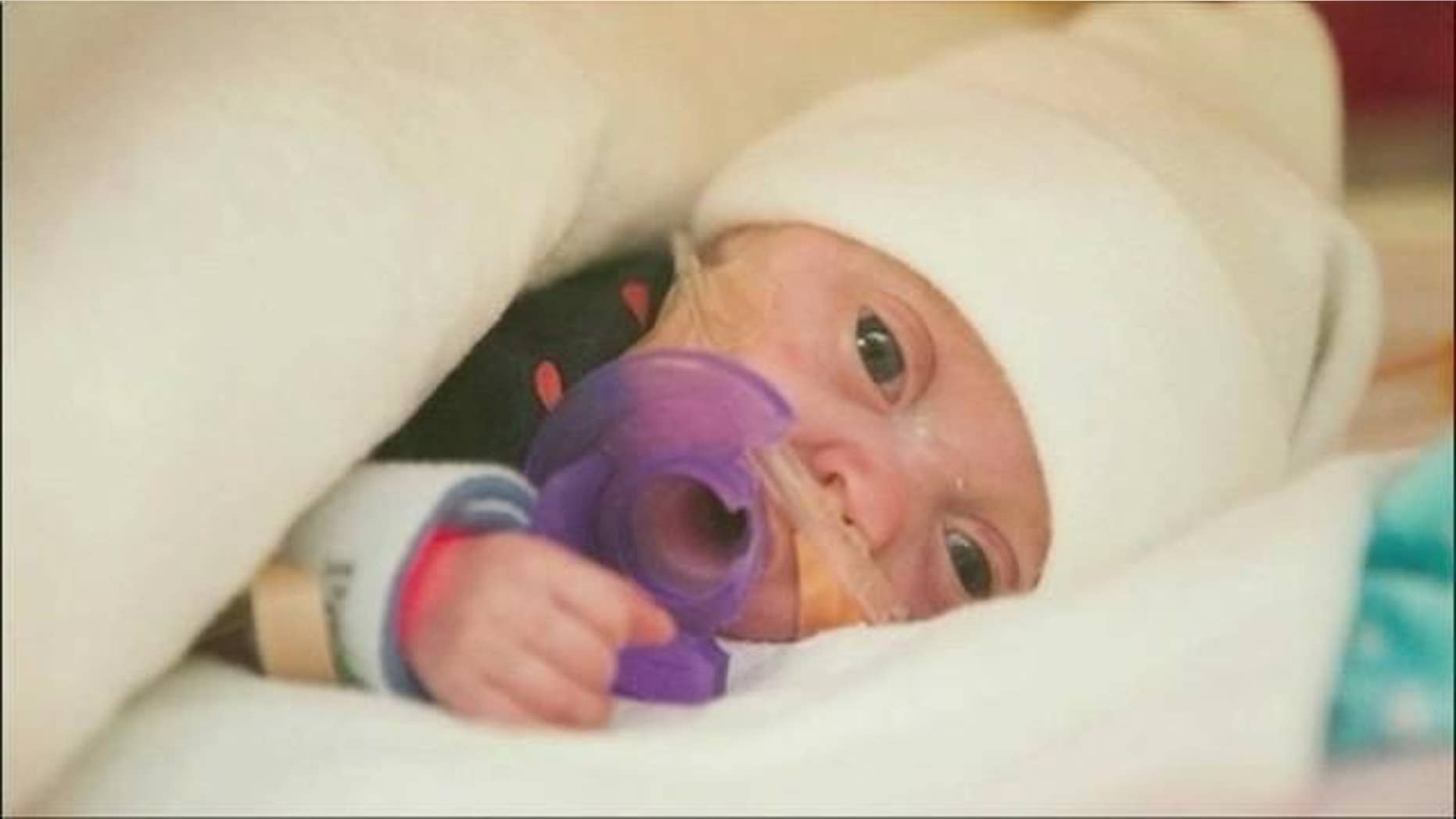 The family of a New York preemie born just larger than the size of a cellphone is asking for prayers as their little one gains strength, MyFoxNY.com reported.
Born four months early at less than a pound, Adilynn Renne has had pneumonia twice and a blood infection once.
"It's making her heart work extra hard, her heart is trying to give out on her so they are having to give her medicine for it. Tons of medicines," Adilynn's mother, Chelsea Gregory, told MyFoxNY.
In September, Adilynn moved from Forsyth Medical Center in Winston-Salem, N.C. to Brenner Children's Hospital. She had been one of the smallest babies ever born at Forsyth.
Capturing Hopes, a professional photography company that documents babies in hospitals for their families, has been capturing photos of little Adilynn while she recuperates in the NICU.
Meantime, Gregory is asking the community to send prayers their way.
"Honestly, there's nothing more in this world that means more than just one person praying," Gregory said.
To donate to the project, visit http://www.capturinghopesphoto.org.