Families blame '13 Reasons Why' for 2 teens' suicides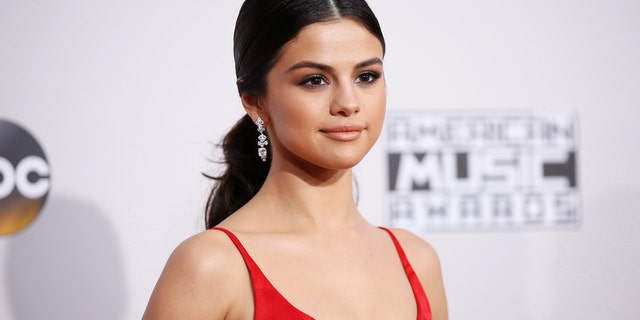 NEWYou can now listen to Fox News articles!
The grieving families of two California teens who committed suicide in April just days after watching Netflix's "13 Reasons Why" said the show acted as a trigger for their daughters.
Bella Herndon, who was three days shy of 16, and Priscilla Chui, who had battled depression and struggled in school, did not know each other, but had watched the show at around the same time and died four days apart.
"It's very graphic, especially the two-minute scene where she slits her wrists in a bathtub," Peter Chui, Priscilla's uncle, told KTVU of the show. "I feel it's dangerous for that small percentage of young adults who the show can become a trigger for them and I feel as if the show gives only one alternative for cyber bullying and other teenage issues."
'13 REASONS WHY' MAY NOT BE THE TEEN SUICIDE PREVENTION TOOL SOME THINK IT IS
Chui, who lived with his niece in San Mateo, said his niece was battling depression and was having trouble with her grades. Chui said Priscilla, 15, told him he hated school.
"And I feel like the absolute worst adult because I kept forcing her to go to school," he told KTVU.
Critics of the show, which is based on Jay Asher's New York Times bestseller and produced by Selena Gomez, have claimed it glamorizes suicide. The series centers on character Hannah Baker and the reasons why she killed herself, which she details in a set of cassette tapes that she mails to her classmates.
Brain Yorkey, the show's writer, has defended the series' message against critics, claiming it portrays suicide in a "very ugly and very damaging" light.
In response to demands from mental health advocates and viewer complaints, in May Netflix added a content warning before the first episode of the series in addition to two others that already existed. It also strengthened the messaging and resource language in the existing cards.
The series was renewed for a second season, which has angered Bella's family, who believe there are no positive messages left behind by the show.
PERUVIAN MAN MIMICS '13 REASONS WHY,' LEAVES TAPES BEHIND AFTER SUICIDE
"Don't go through with the renewal for the second season of '13 Reasons Why,'" John Hurdon, the teen's father, told KTVU. "Stop this. This is wrong. You're making money off the misery of others."
Netflix released a statement to KTVU expressing condolences for the teens, but said the series has opened up a dialogue for many others.
"Our hearts go out to these families during this difficult time," the statement said. "We have heard from many viewers that '13 Reasons Why' has opened up a dialogue among parents, teens, schools and mental health advocates around the difficult topics depicted in the show. We took extra precautions to alert viewers to the nature of the content and created a global website to help people find local mental health resources."