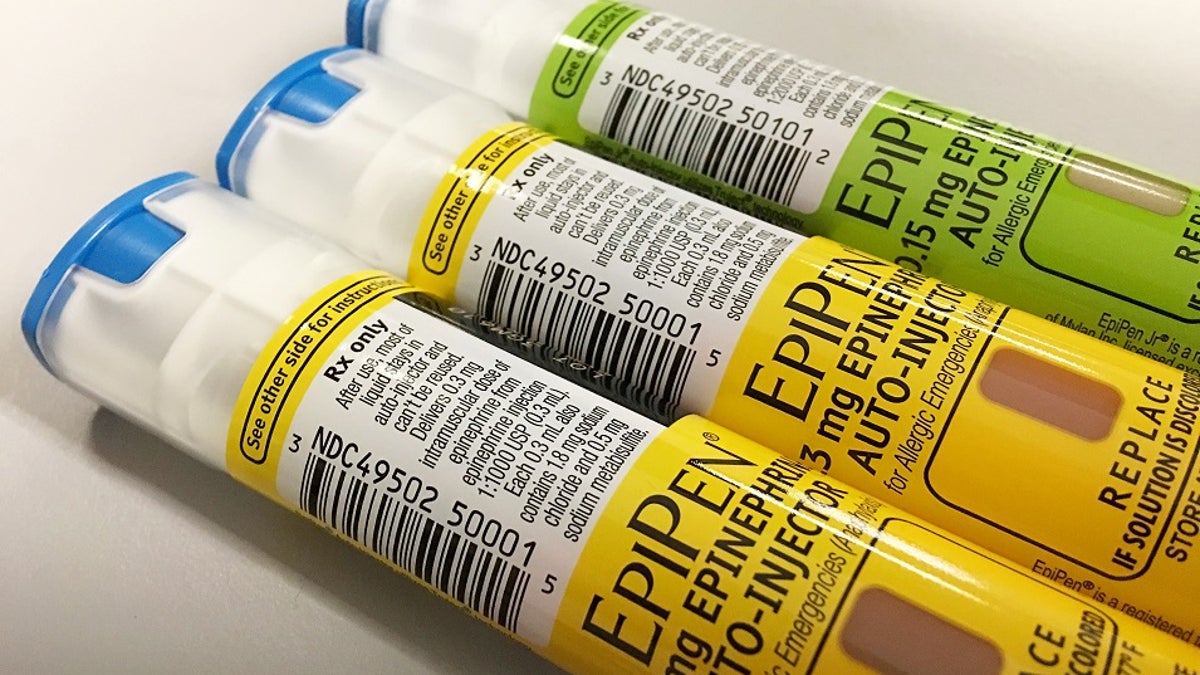 The EpiPen, the life-saving allergy medication, was cited in seven deaths in 2017.
Bloomberg reported the EpiPen failed 228 times this year, linking the malfunctions to seven deaths and 35 hospitalizations. In 2004, four EpiPen failures were reported.
The media outlet cited the documents from the U.S. Food and Drug Administration it obtained from a Freedom of Information Act request.
However, the FDA warned: "There is no certainty that the reported event ... was due to the product."
9-YEAR-OLD GIVEN MONTH TO LIVE WISHES FOR CHRISTMAS CARDS TO CELEBRATE FAVORITE HOLIDAY
Mylan, which produces and sells the medication, called Bloomberg's report "misleading." The company said the recent controversy over the drug's price rising 500 percent since 2007 has increased the scrutiny of the product, CBS News reported. The company also blamed increased prescriptions for the rise of malfunctions.
EpiPens were recalled earlier this year after there were reports that the device was failing. Meridan Medical Technologies, the company that created the EpiPen's injector, pulled the product in North America, Europe and South America because the devices weren't potent enough.
Tina Hampton told CBS News when she went to use the EpiPen on her 6-year-old daughter, the needle was bent and left a scar on the young girl's leg. Hampton said she had a backup pen that worked.
"Watching your child sit there scream to you 'don't let me die' is awful for any parent to have to go through," Hampton told CBS News.
HOSPITAL, FAMILY TO DISCUSS TODDLER'S STALLED KIDNEY TRANSPLANT AMID PROTESTS
Dr. Scott Sicherer, a pediatrician at Mount Sinai Hospital in New York, said it was very easy to misuse the EpiPen, causing it to fail.
"It's a very easy device to use, but someone in a panic might use it wrong," Sicherer told CBS News.
Mylan said it has not changed the product since 2009, CBS News reported.