Entire family 'wiped out,' likely by carbon monoxide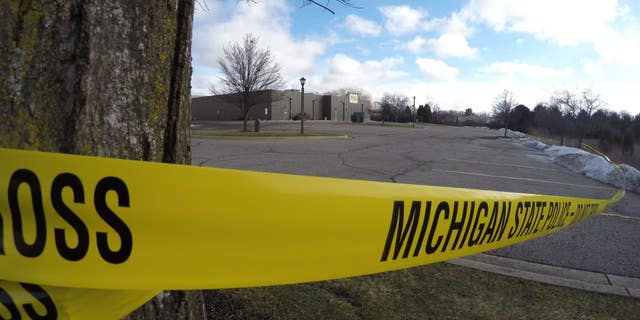 NEWYou can now listen to Fox News articles!
Authorities suspect carbon monoxide poisoning from a generator running indoors killed a family of six in their home in Fenton Township, Mich. The two adults and four children were found dead Sunday, NBC News reports.
"Seeing an entire family wiped out is a very, very sad thing," Genesee County Sheriff Robert Pickell says. According to varying news reports, the children ranged in age from 1 to 12 years old.
A neighbor tells FOX 2 that the victims are Heather and Len Quasarano and their children, Rachel, Luke, Brendan, and Grant. "They were really good people," the neighbor says, "the kind of neighbors you want to have." The last contact with the family was around 9:30pm Friday, when the neighbor and Len Quasarano were texting back and forth about a power outage.
On Sunday, Quasarano's father discovered the family, MLive.com reports. A generator had been running in the basement of the home, Pickell said. Investigators had to wait for the fumes to dissipate before entering the home.
One member of law enforcement described the scene as "horrific." Carbon monoxide (or CO) is an invisible, odorless gas produced by incomplete burning of fuels, as well as by internal combustion engines, according to the Consumer Product Safety Commission.
About 170 people in the US die from CO poisoning each year. CO alarms, similar to smoke detectors, can alert people to high levels of the gas in enclosed spaces.
"It's just a very tragic accident," Pickell says, describing the victims as "a very loving Christian family who attends church regularly."
This article originally appeared on Newser: Entire Family 'Wiped Out,' Likely by Carbon Monoxide
More From Newser