Eliminating out-of-pocket costs for birth control boosts use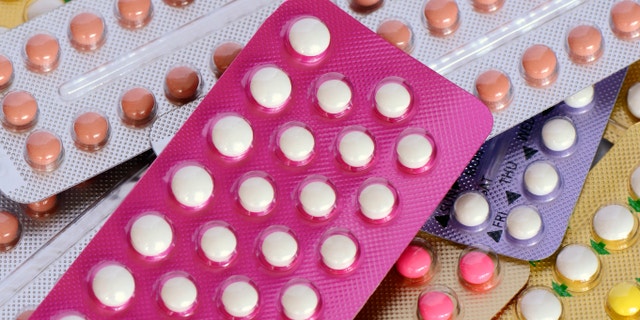 NEWYou can now listen to Fox News articles!
Women whose insurance covered the entire cost of birth control were more likely to use prescription contraceptives and to choose more-effective long-term methods than women subject to copays, a new U.S. study found.
The study confirmed what Dr. Aileen Gariepy told Reuters Health she and other gynecologists have long known: when insurance lifts the cost barrier, women will choose more expensive contraceptives with better odds of preventing pregnancy, such as intrauterine devices or IUDs.
Gariepy is a professor at the Yale School of Medicine in New Haven, Connecticut, and was not involved with the study.
She praised the research for highlighting the benefit of the 2012 mandate in the Affordable Care Act, or ACA, that most private health plans pay in full for prescription birth control.
"This paper shows that the ACA is a win for women and their families," Gariepy said.
"I'm hopeful that this study means we are going to have fewer unintended pregnancies," said Caroline Carlin, the study's lead author and a health economist at the Medica Research Institute in Minneapolis.
"We know that the health of women and children is greatly increased when we can reduce unintended pregnancies," she said in a telephone interview.
The Health Affairs study is one of the first to analyze if and how the contraceptive mandate in the ACA (also known as Obamacare) changed women's decisions about contraception, the authors write.
Previous studies have shown that before the mandate, women were price sensitive about contraception. Long-term methods like IUDs, contraceptive implants and sterilizations have significantly higher upfront costs relative to shorter-term methods, like birth-control pills.
In the current study, researchers examined medical and pharmacy claims from 2008 to 2014 for more than 27,000 adult Midwestern women of reproductive age working for 486 employers who eliminated out-of-pocket spending for prescription contraception.
The researchers also analyzed claims during the same period from nearly 2,900 women covered by one of 13 employers who had not complied with the ACA contraceptive mandate.
Women eligible for no-cost prescription birth control increased their use of prescription contraception by nearly 8 percent, after controlling for age and other demographic variables, Carlin said. Two-thirds of the increase came from pricier, long-term methods, like IUDs, she said.
Researchers saw a similar trend toward long-term contraceptive methods in the group subject to copays, but the trend was weaker.
"We think the shift toward long-term methods is critical because it's easy to forget to take a pill or to not use your diaphragm," Carlin said.
The Centers for Disease Control and Prevention considers the IUD and a hormonal rod inserted under the skin of the arm the most effective reversible long-term contraceptives and estimates they fail less than 1 percent of the time.
Short-term methods, such as birth-control pills, patches and hormonal vaginal rings fail 9 percent of the time, the CDC estimates. The failures usually stem from women using the methods inconsistently or incorrectly.
Although the cost for an IUD could save women money in the long run, the initial outlay before the ACA mandate made it difficult for some women to afford long-term contraceptives, Gariepy and Carlin said.
Before employer compliance with the ACA contraception mandate, women had to pay an estimated $192 a year for birth-control pills - but they could split that into smaller, monthly payments. By comparison, they would have to pay $235 for an IUD, in a single payment.
Prior research has estimated that the ACA mandate saved women as much as $1.4 billion in out-of-pocket spending on birth-control pills alone in 2013, the authors write.
"Not all contraception is created equal. There are differences in effectiveness and cost. And we've always known it affects what women choose," Gariepy said.
"This data helps show the decreased out-of-pocket cost to women and the increased use of more effective contraceptive methods," she said. "And that's a win for all of us,"