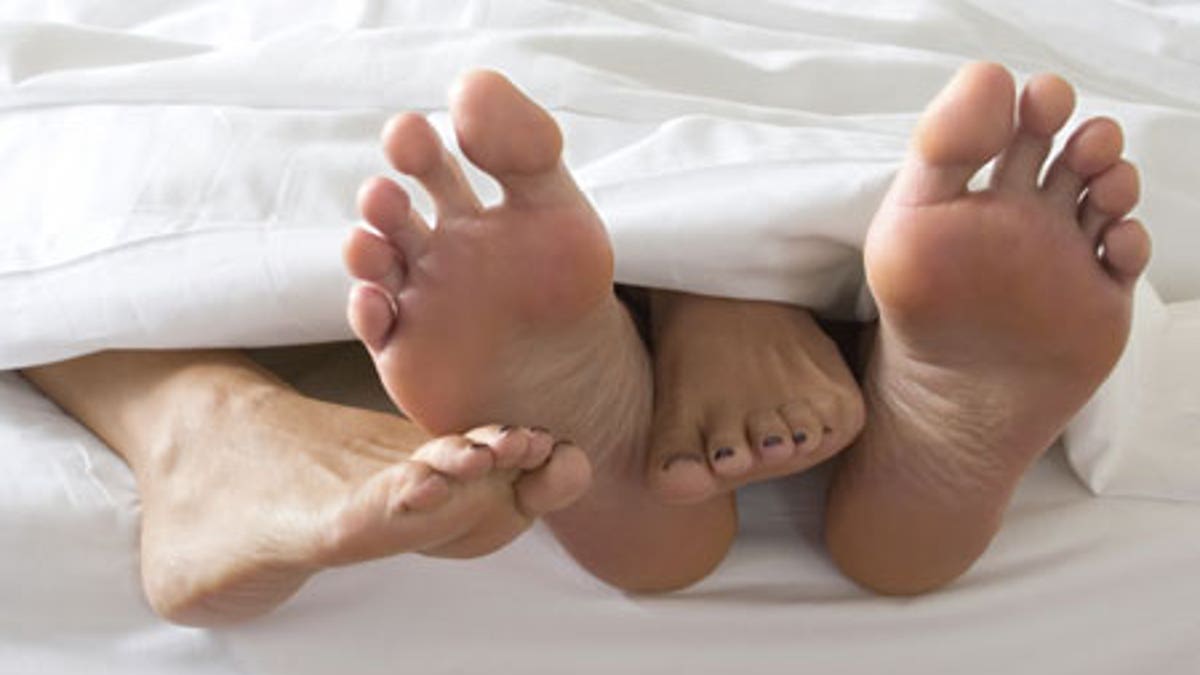 You drive a hybrid, eat organic, and are passionate about recycling. But how green is your love life?
Think about those lovely Valentine's Day roses and the environmental costs of growing them and the carbon miles involved in flying them in from faraway lands.
And what about used condoms, tossed into the toilet and making their way into sewers that perhaps pollute the ocean?
If an ecologically sustainable life between the sheets hasn't crossed your mind, you're still a "total environmental neophyte", according to author Stefanie Iris Weiss.
But help is on the way with Weiss's new handbook "Eco-Sex", which leaves no stone unturned in its mission to bring the bedroom front and center into the battle to save the planet.
"I have always wanted to write a sex book. I am a very committed greenie, and I have been a vegetarian for 20 years. I saw a gap in the market and I couldn't believe no one had written about this topic," Weiss, 38, told Reuters.
"I think green sex is having its moment right now. I think it is the next big thing in green. People are realizing that their every day, most intimate habits, are deeply connected to this horrible crisis we are in," she said.
"Eco-Sex" will land on retail bookshelves on March 31 by Ten Speed Press.
From hand-cranked sex toys (and websites where old battery-driven devices can be recycled) to healthy, eco-friendly underwear (bamboo) and dating sites for ecological warriors, "Eco-Sex" aims to show readers how to reduce the carbon footprint of their love life — and have fun doing it.
REAL WORLD EXPERIENCE
Weiss, who says she either tried out or reviewed every item in the book, interviewed raw food chefs to get recipes for aphrodisiac meals for two, suggests the ideal first eco-date (biking), and recommends natural latex mattresses (but warns they are less bouncy than those made of springs, coils and synthetic foam).
She finds a vast range of natural or organic cosmetics, condoms made of latex that are also biodegradable, and resources for eco-sexy bling — because neither diamonds nor gold are a self-respecting green girl's best friend.
"It was the most fun I have ever had researching a book in my life," she said.
As for flowers for your sweetheart — the true eco-sexual would grow them in the backyard, or at least buy them locally from a farmers' market.
Weiss admits that "some people are going to make fun of the notion of eco-sex. I expect that."
She says eco-sex doesn't have to be tame, adding you can be passionate in bed and about Mother Earth "without coming off like you're (a 1960s hippie) trapped on the set of 'Hair the Musical.'"
Despite all the fun replacements for essential accessories in the dating game — like plain old baking soda instead of chemical-heavy commercial teeth whiteners — there is a serious side to "Eco-Sex".
With the planet headed toward a population of around nine billion oxygen-swilling, carbon-emitting people by 2040, according to the United Nations, the ultimate carbon offset is to choose sex that does not result in having babies.
"The No. 1 thing people can do to be an eco-sexual is to have fewer kids, or have none at all," said Weiss, who is childless.
If that sounds outrageous, just give a thought to the 90 percent of the estimated diapers sold each year that end up in landfills. Or how the carbon footprint of one extra person far outweighs all the energy-saving light bulbs you've installed.
"I think over-population is an important conversation for people to have. It is something people think about in terms of third world countries. But it is also a conversation that would benefit us in America to have," she said.