Ebola Causing Alarm In New York City, One Patient With Symptoms Tested In Manhattan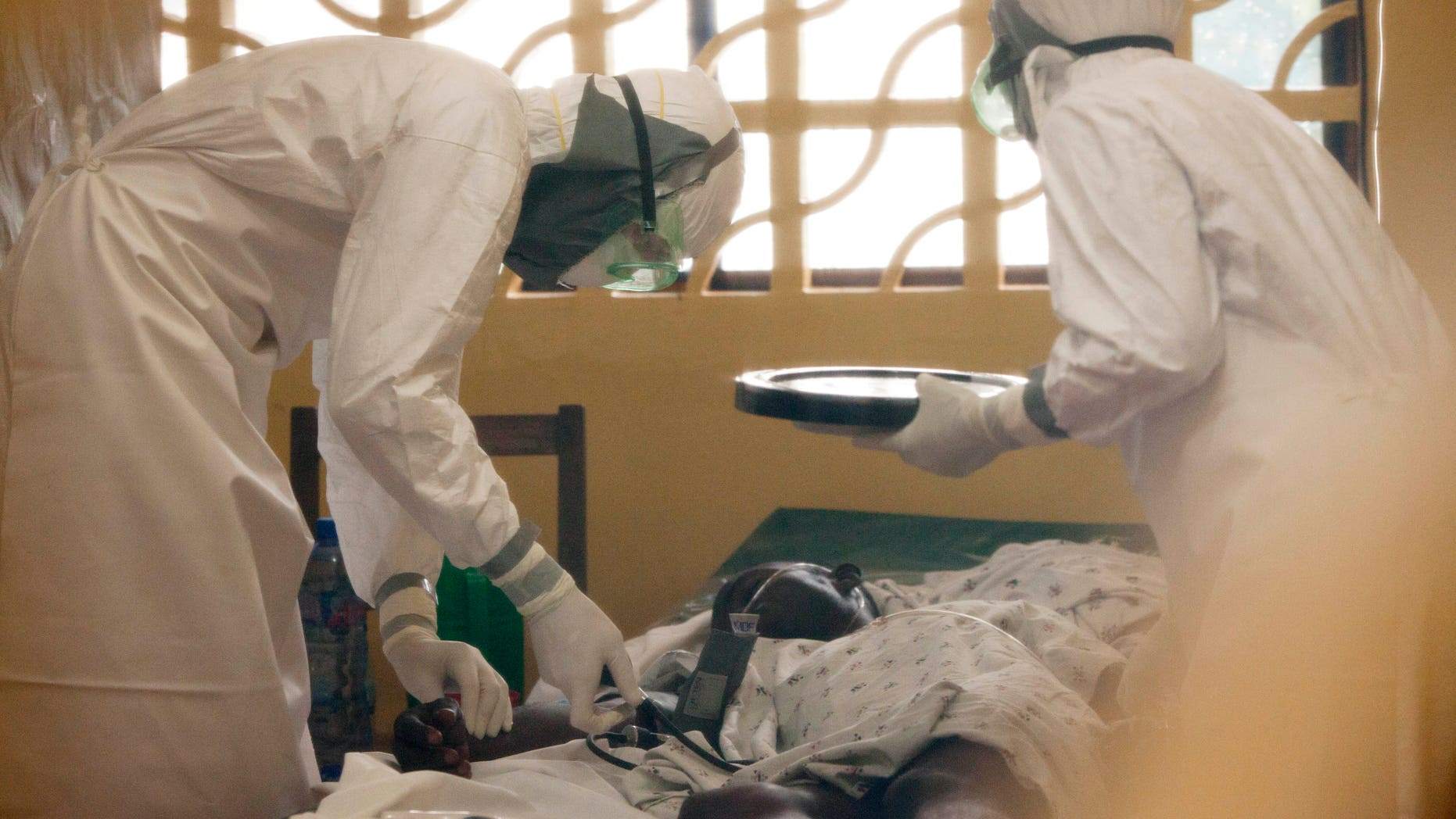 Doctors at a hospital in New York City have put a patient in isolation because he has symptoms that indicate they may have Ebola.
The unidentified patient is at Mount Sinai Hospital on the Upper East Side of Manhattan. He apparently recently traveled to West Africa, where hundreds of people, including two Americans, have contracted the potentially deadly disease.
The man arrived at Mount Sinai's emergency room early Monday morning with high fever and gastrointestinal symptoms, the hospital said in a statement.
"The patient has been placed in strict isolation and is undergoing medical screenings to determine the cause of his symptoms," the statement said. "All necessary steps are being taken to ensure the safety of all patients, visitors and staff. We will continue to work closely with federal, state and city health officials to address and monitor this case, keep the community informed and provide the best quality care to all of our patients."
The Ebola virus causes a hemorrhagic fever that has sickened more than 1,600 people, killing nearly 900 mostly in Liberia, Guinea and Sierra Leone. It's spread through direct contact with bodily fluids.
The Centers for Disease Control and Prevention has said that the "likelihood of contracting Ebola is extremely low unless a person has direct contact with the body fluids of a person or animal that is infected and showing symptoms." Nonetheless, the agency has issued a travel warning, saying U.S. residents should avoid "nonessential" travel to Guinea, Liberia, and Sierra Leone.
The incubation period for the disease ranges from two to 21 days, according to the CDC. The most common incubation period for signs or symptoms to appear is eight to 10 days.
"Early symptoms include sudden fever, chills, and muscle aches," the CDC said on its website. "Around the fifth day, a skin rash can occur. Nausea, vomiting, chest pain, sore throat, abdominal pain, and diarrhea may follow."
The CDC urges people who have been exposed to Ebola to not travel on commercial airplanes until he or she is monitored for symptoms for at least three weeks after exposure. In fact, the CDC said that airlines should consider stopping sick travelers from boarding flights if Ebola is suspected.
A spokesman for the Centers for Disease Control and Prevention told the Associated Press that at least three Americans have been tested in the U.S. He says all three tested negative.
The Associated Press contributed to this report.
Follow us on twitter.com/foxnewslatino
Like us at facebook.com/foxnewslatino