Dying New Jersey man gets wish to gamble at casino one last time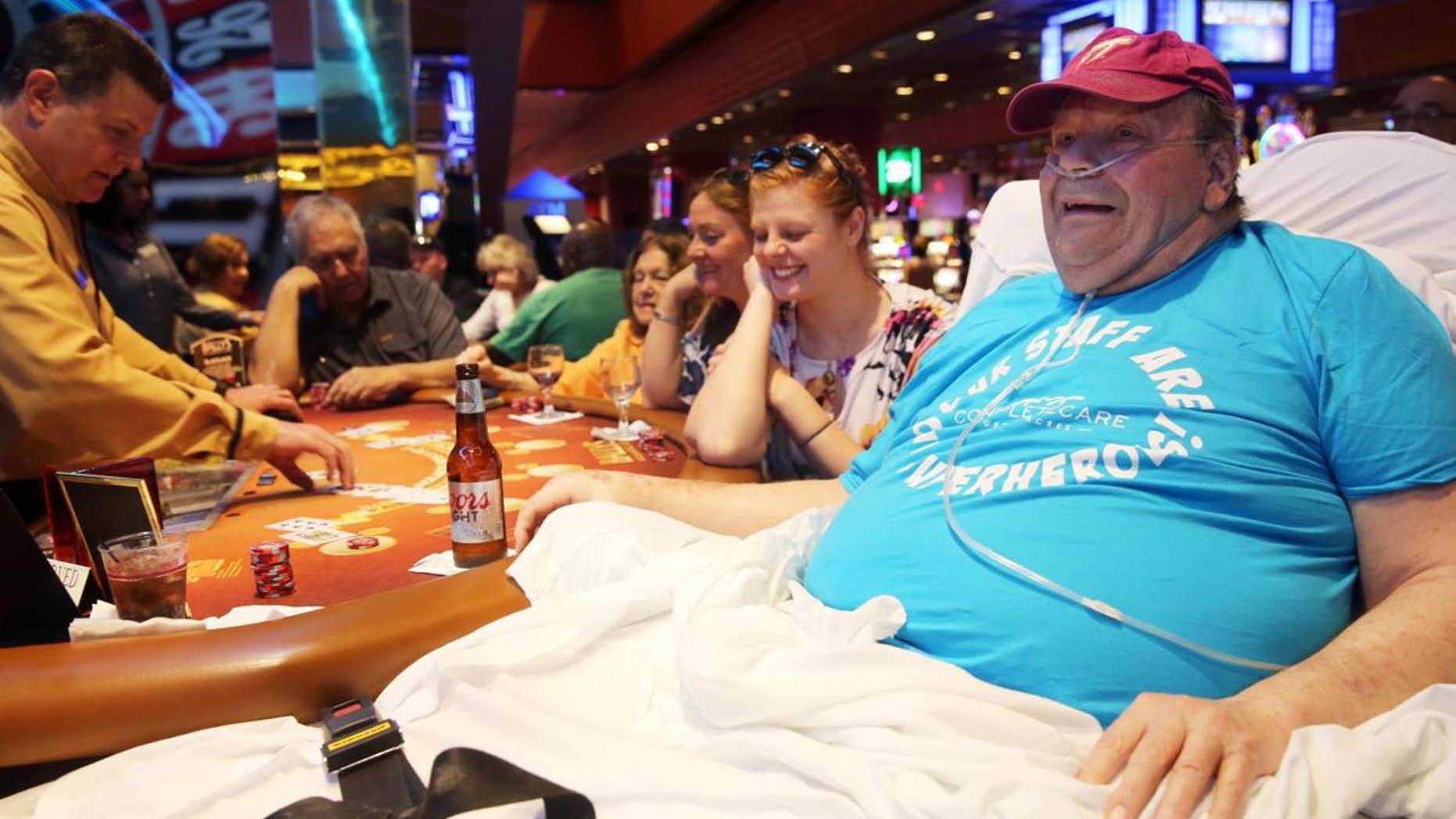 Before a stroke prevented him from driving, John Mudry, of New Jersey, would visit Atlantic City up to eight times a month.
Then he started taking the bus.
But on Tuesday, with his health rapidly declining due to terminal bladder cancer, it took a hospice bed, a case manager and an ambulance to get him back to his favorite place on earth, The Press of Atlantic City reported.
"I never thought it would happen," Mudry, a 71-year-old retired truck driver, told the Asbury Park Press. "I thought it was a big joke."
TEEN FACING CANCER RELAPSE RACING TO RAISE $350G FOR CRUCIAL BONE MARROW TRANSPLANT
Once doctors gave him six months to live, Mudry set out to make the most of the time he has left. His wish to sip a beer one last time at Bally's while hanging at a blackjack table came true on Tuesday thanks to staff at Complete Care at Green Acres and his hospice case manager at Visiting Nurse Association Healthgroup.
Mudry's hospice bed was placed next to a $10 blackjack table, and he drank his Coors Light while his niece looked on. He netted about $4,000, which he planned to give to his niece to help pay for her upcoming wedding, the Asbury Park Press reported.
Bally's staff had asked if there was anything special Mudry wanted once he got to the casino, but he said he just wanted to be like any other gambler on the floor, the news outlet reported.