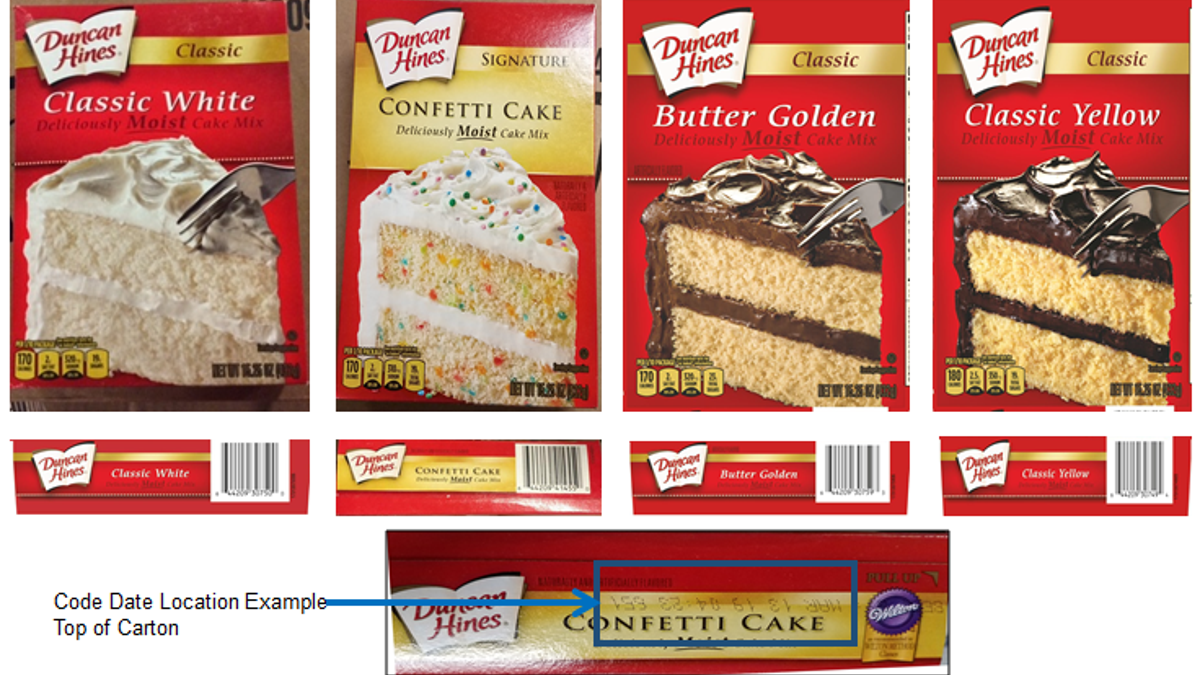 Dessert lovers should be on the lookout for at least four Duncan Hines cake mix flavors which were voluntarily recalled due to salmonella concerns, the U.S. Food and Drug Administration announced Monday.
Roughly 2.4 million boxes of the four flavors — Duncan Hines Classic White, Classic Butter Golden, Signature Confetti and Classic Yellow Cake — are being recalled.
At least one of the flavors — Classic White — may be linked to a salmonella outbreak that has sickened five people, according to the FDA, which noted Conagra Brands, Duncan Hines' parent company, is recalling the three additional flavors "out of an abundance of caution."
Though the Center for Disease Control and Prevention and the FDA are still investigating the reported illnesses, some of those sickened "reported consuming a cake mix at some point prior to becoming ill, and some may have also consumed these products raw and not baked," Conagra Brands said in a statement, which urged consumers not to eat raw batter.
Salmonella is a bacterial infection that can cause nausea, vomiting, stomach cramps, fever and chills, among other symptoms, according to the Mayo Clinic. Salmonella infection does require hospitalization in some cases and can "spread from the intestines to the bloodstream and then to other places in the body," the CDC reports.
That said, people can recover within a matter of hours or days. Young children, older adults and those with weakened immune systems are most at risk.
The Associated Press contributed to this report.