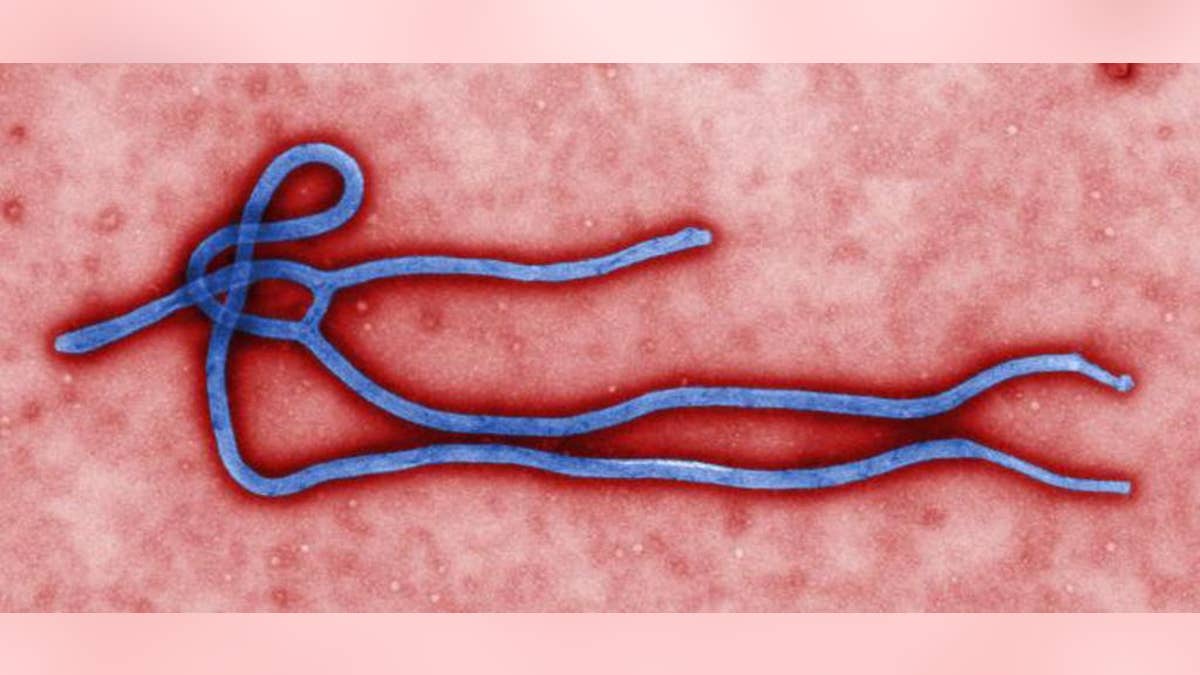 It's part of the Hippocratic Oath that all doctors must take: "I will use treatment to help the sick according to my ability and judgment…"
That oath became an urgent reality recently in the form of Dr. Kent Brantly, a doctor fighting for his life as he suffers the devastating effects of the Ebola virus – and one of two Americans to contract the disease while working in a medical facility in Liberia.
Brantly, who was working with humanitarian group Samaritan's Purse, was offered treatment with an experimental serum, but there was one caveat: They only had enough for one patient. That's when he decided to pass on the on the opportunity to potentially save his own life so that his gravely ill colleague, Nancy Writebol, might have a chance at survival – a truly selfless act in my book.
"In many cases, you can use serum [from] previously infected people if they were to survive," Dr. Jean Patterson, chair of the department of virology and immunology at Texas Biomedical Research Institute in San Antonio told FoxNews.com. "My guess is it was serum from a survivor that developed antibodies to the infections. These are risky things to, you wouldn't do this lightly. There are safety issues with regard to that, and it's not something that people are going to do without a lot of hesitation."
According to Franklin Graham, president of Samaritan's Purse, Brantly later received a unit of blood from a 14-year-old Ebola survivor, whose family said is alive today in large part because of the noble doctor's care.
Both Brantly and Writebol are said to be in stable but grave condition as the humanitarian organization they were working with finalizes arrangements to bring them back to the U.S. for treatment. It's been confirmed that of them will be treated at Emory University Hospital in Atlanta, Ga., but the hospital said it could not identify the patient because of privacy laws.
Ebola in America?
It will be the first time Ebola comes to the U.S., which has many Americans worried.
But Patterson—whose lab has worked with both government agencies and medical institutions to develop therapies and vaccines against pathogens that can cause lethal outbreaks since 2001—said there's no cause for concern. She added that exhaustion and a resource-diminished environment in Liberia could be the cause behind the transmission of the virus from infected patients to health workers like Brantly and Writebol.
"…You don't have all the infrastructure we have here in the U.S., it's very difficult to maintain all the standards," she said. "There have been scenarios that were developed by the Army many years ago with the possibility of an American citizen developing a deadly disease."
The Centers for Disease Control and Prevention (CDC) echoed Patterson's words on Thursday, assuring reporters during a press conference that U.S. hospitals are equipped to deal with treating an Ebola patient.
"We will not have significant spread of Ebola even if we have an Ebola patient here," Dr. Tom Frieden, CDC director told reporters. "Any hospital with [an intensive care unit] has capacity to isolate patients, [there is] nothing particularly special about isolating an Ebola patient."
A vaccine in the works
When Brantly and Writebol arrive in the U.S., their treatment will mostly consist of managing the symptoms and avoiding dehydration.
Despite the fact that the Ebola virus has been around for many years, there is currently no cure for the disease. Patterson said part of the reason is a shortage of BSL-4 labs that are approved to handle filoviruses such as Ebola, which cause hemorrhagic fever and are highly fatal.
"…Ebola is considered a potential biological weapon, it's a select agent. You need a special laboratory – special space to protect the laboratory workers," she said. "There are very few places you can actually do experiments with it."
But because Patterson's lab is an approved BSL-4 facility, she and her team have been working with the Department of Defense and the National Institutes of Health to develop a vaccine for Ebola.
"All of the vaccines that are being looked at have been looked at for other viruses as well," she said. "I would hope within the next several years that we would have identified a good [vaccine platform]– there are several that are being utilized right now … but there's been no safety testing on them at this point."
No matter where we are with treatment, the words of Patterson and the CDC ring true: Don't panic. Like Brantly did himself, we must remember that we should help those in need to the best of our ability – and the truth is, we are well-equipped to deal with these isolated cases of Ebola when Brantly and Writebol arrive in American hospitals. So take the time that you may spend worrying, and say a little prayer for their healing.