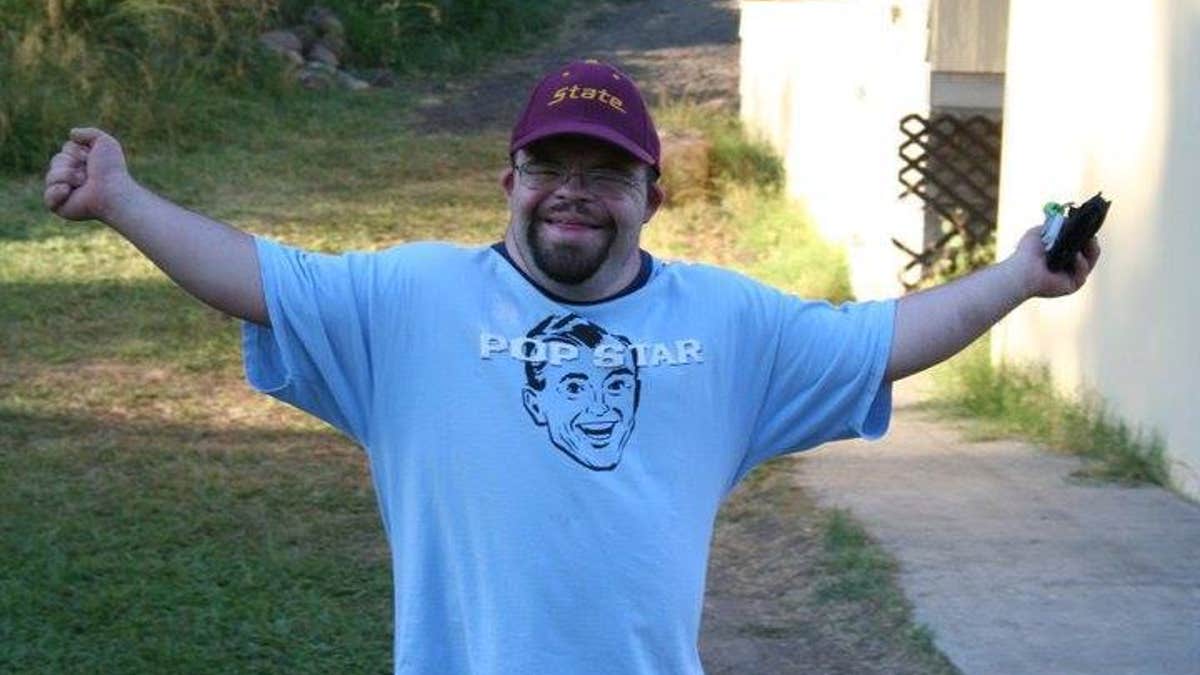 Strangers from around the country have banded together in support of a major movie buff in California who lost his prized collection to a devastating wildfire that destroyed his family's property. Mark Orsillo Jr., who has Down syndrome, has spent years perfecting his collection.
On Monday, the 34-year-old's sister took to Facebook to ask if others would be willing to help him rebuild his inventory, as the family only had 20 minutes to collect important documents from the home before evacuating.
11-YEAR-OLD DIES AT SLEEP AWAY CAMP AFTER COMPLAINING OF STOMACH ISSUES
"This is my brother Mark and he has Down syndrome," Danielle Devine posted. "He lost his house to the #wallfire on my parent's property. He is an OCD (obsessive compulsive disorder) movie collector and lost hundreds of movies. He spends most of his free time watching, organizing and talking about his movies. This is very hard for him. Would you help Derek and I do this small thing for him?"
Devine left details so that movies could be sent or dropped off at a specific address, and even some of his favorites that needed to be replaced. Less than 24 hours later, more than 300 movies were either en route or had been dropped off by people who wanted to help him rebuild his collection. As of Thursday, Devine's post had been shared more than 1,400 times.
AUSTRALIAN MAN HAS BIG TOE REPLACE THUMB AFTER BULL ACCIDENT
"The response has been amazing, people from all over started to donate to his movie collection," Devine told Fox 40.
As the movie donations surpassed Devine's initial goal, others began giving gift cards and clothes to help Orsillo. Others have donated more than $11,200 to the family to help them rebuild their home.
"I'm really happy," Orsillo told Fox 40. "Danielle said those movies are in the mail right now."