Docs remove acupuncture needle lodged in Chinese man's stomach for 40 years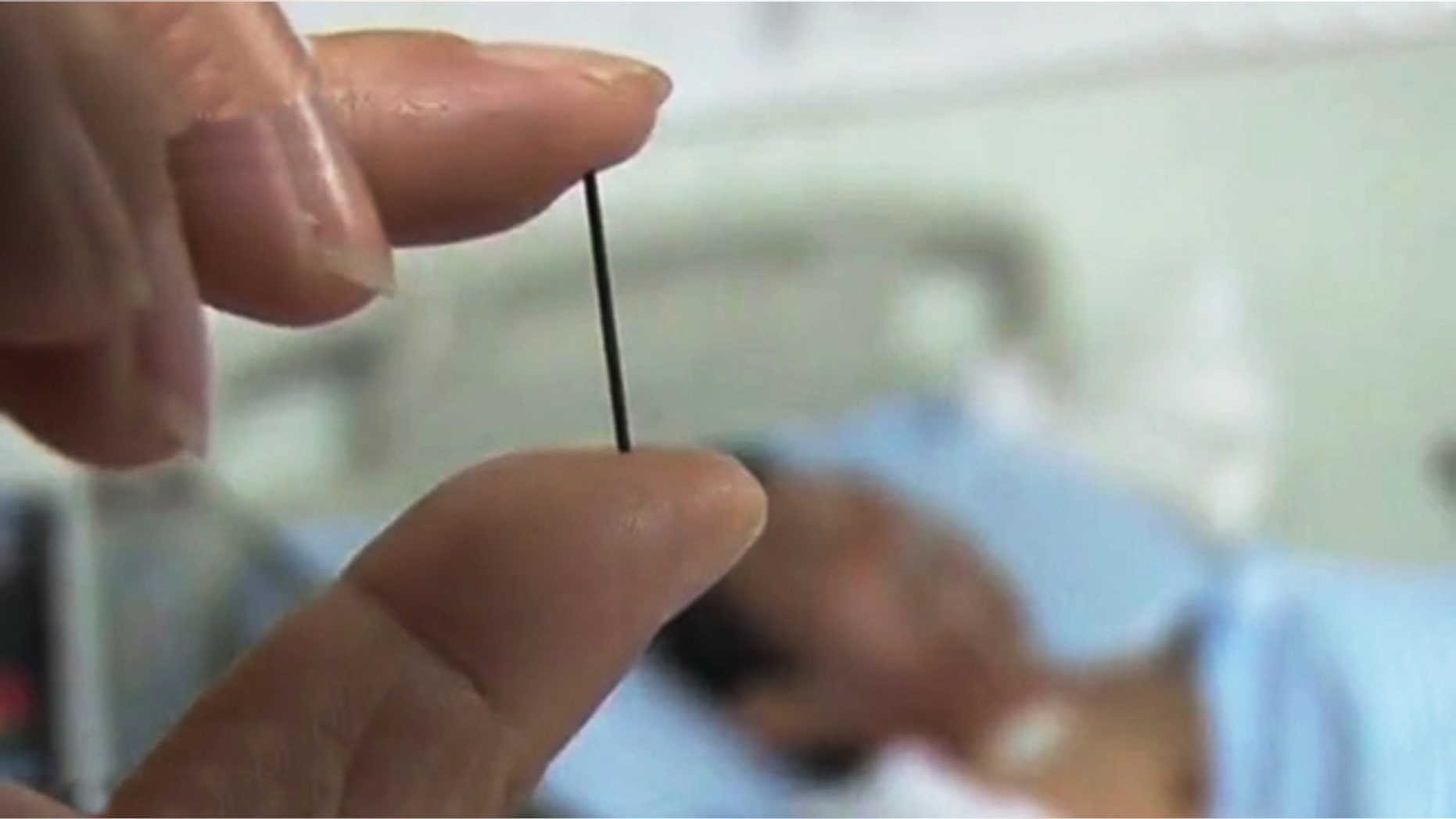 A Chinese man suffering from back and chest pains surprised doctors when they found an acupuncture needle which had been lodged in his stomach for 40 years.
Xu Long, 60, had received the treatment for a stomachache while serving in the military in 1974.
"I recall I had an on-going stomachache at the time which hurt for two days and two nights," he told Central European News. "The army doctor offered to perform acupuncture on me and it worked. The pain stopped immediately."
While the treatment worked for a while, Long said he now believes one of the small needles broke in half inside his intestinal tract.
"…Over the years I began to feel increasing discomfort in my back and in my chest," he said. "Every time I went to a doctor, they said it was just old age."
Doctors sent Long for X-rays which revealed the cause of his pain.
"They told me there was a foreign body in my stomach and I just panicked thinking it was cancer," he said. "You can imagine my shock and relief when they told me it was the acupuncture needle."
Dr. Ye Lin performed the procedure to remove the 3cm needle from Long's body.
"The needle, which was stuck in his intestines, had turned black and was very thick because of decades of oxidation," he said, adding that it had probably been working its way through Long's body as he moved.
The successful surgery relieved Long of his chronic pain.