Director turns late son's fantasy tales into movie to honor memory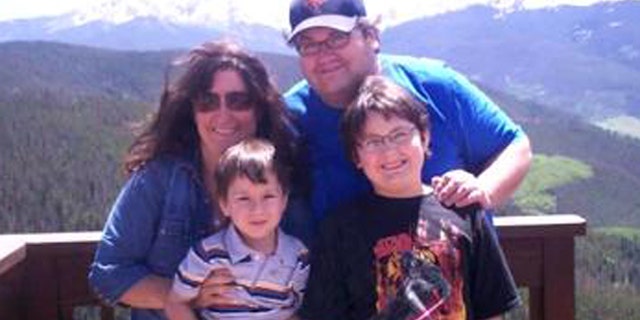 A Chicago-based director is working to ensure his 10-year-old son's legacy lives on by creating films inspired by his storytelling.
Mason Parrish was diagnosed with a rare and incurable pediatric brain tumor called Diffuse Intrinsic Pontine Glioma (DIPG) in 2011, and passed away in August of that same year.
His father, Chris Parrish, who is a screenwriting professor at DePaul University, said his son was such a good storyteller that he once had to pull over while driving to write down his ideas.
"The one thing that the disease did not steal from him was his imagination or his love for telling stories," Parrish told MyFoxChicago.com.
"The last night we had with Mason before he slipped into a coma, one of the last things he said to me and his mother was 'Get me my notebook, I feel like writing,'" Parrish said.
Now to preserve his son's memory, Parrish is making his words come to life on the set of his new movie "Thrill Ride." With the help of volunteers from DePaul, "Thrill Rides" put his son's story on film, preserving it forever. [OK?]
"Mason, I feel, is not going to just be remembered as this wonderful little boy who was stricken with this terrible disease. He's going to be remembered as the kid who came up with the idea for this really cool movie," Parrish told MyFoxChicago.com.
Proceeds from the film will continue to support research into DIPG through the Mason Parrish Foundation. The Parrish family established Mason's Movies, a production company meant to support the foundation through films.
"It gives you an opportunity to take the worst tragedy any parent could experience and find a way to keep that child's spirit alive in a positive way," Parrish told the news station.
Click for more from MyFoxChicago.com.