Designers make man born without right hand an innovative prosthesis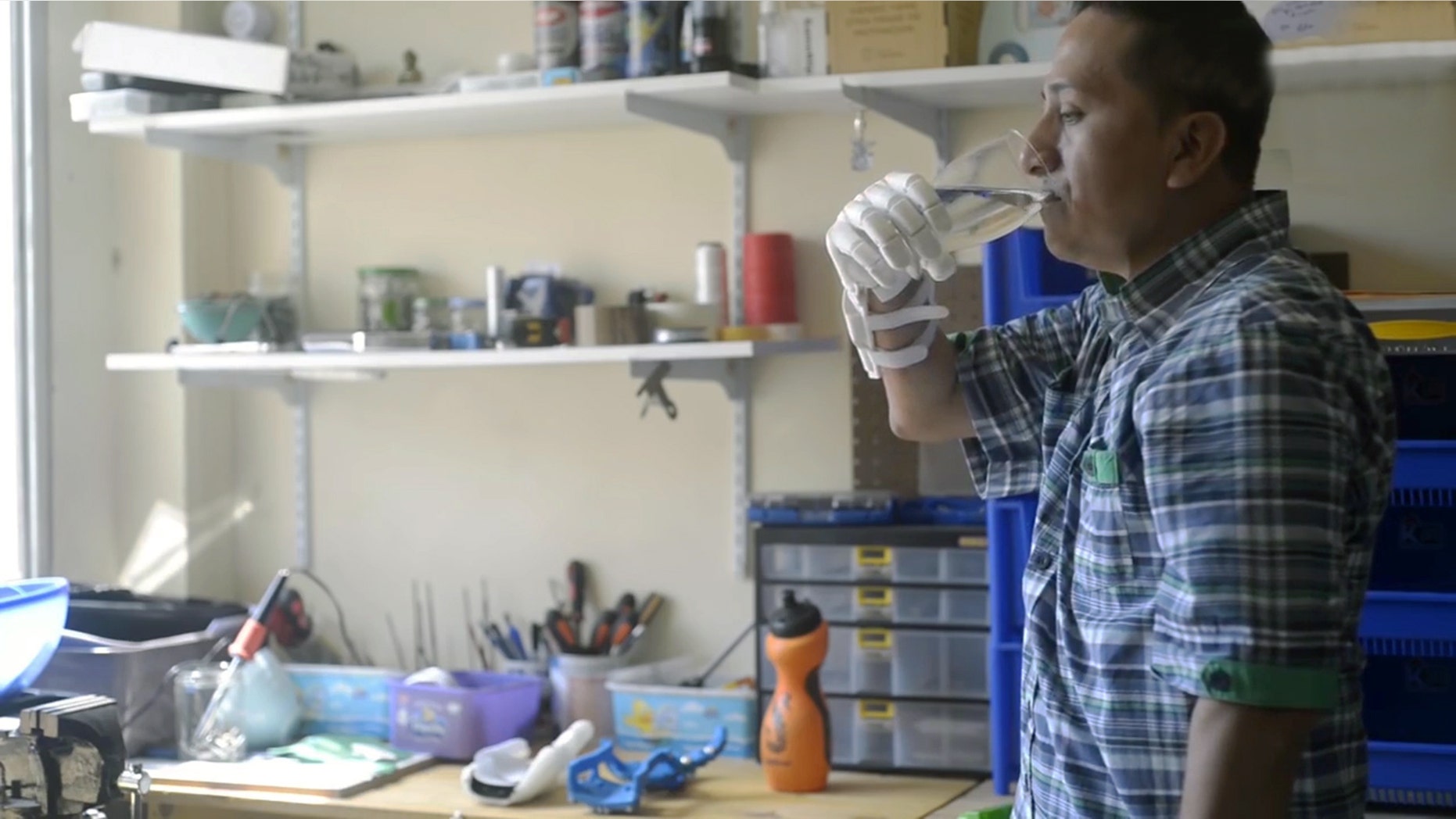 Javier Ortega, 37, was born with only a left hand. But now, thanks to an innovative prosthesis made of affordable material, he has a right hand too, Central European News (CEN) reported.
"I have never used a prosthesis before," Ortega, of Ecuador, told CEN. "They made me several prostheses until this one suited me. It moves when I move my wrist."
The prosthesis was made from a 3-D printer from a system designed by Ecuadorian designers Livington Freire Barco, 30, and Geovanni Padilla Mora, 29. The pair say their system is 100 times cheaper than conventional methods, and they are now seeking investors to back their work.
The inventors say they can replicate any part of the human skeleton using different types of plastic. The replacement limbs use a special stringing mechanism to move the fingers. A prosthetic hand takes about 26 hours to fabricate, and the measurement, design, manufacture, assembly, testing, and delivery can be done in a week, they claim.
Barco and Mora say Ortega's prosthesis would ordinarily cost around $40,000 to make. Their goal is to donate the devices rather than sell them.