Debate Roils in Philippines Over Need for Prescription to Buy Condoms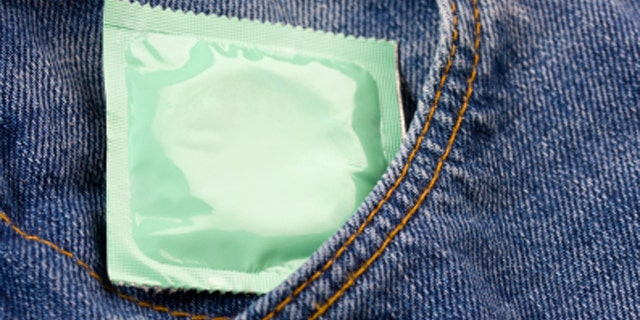 NEWYou can now listen to Fox News articles!
MANILA – Buying a packet of condoms at a drugstore in the Philippines capital of Manila isn't as straightforward as it might appear, The Wall Street Journal reported Thursday.
"Do you have a prescription for that, sir?" the sales clerk at Mercury Drug in the posh suburb of Alabang asked a visitor recently as retirees waited in line for diabetes pills and other medication.
Welcome to the latest battleground in the Philippines' culture wars -- a row over whether this conservative, overwhelmingly Roman Catholic country should introduce a family-planning program.
The local council in Alabang, one of the Philippines' wealthiest areas, where houses regularly fetch $1 million or more, is taking a stand against a growing clamor for family planning among many Filipinos, especially the poor.
District officials in January enacted an ordinance which, among other things, requires people seeking condoms or other contraceptives to get a prescription.
"It was a way to stir a bit more debate," says Luis Sison, the Alabang council's spokesman.
Mission accomplished. On Wednesday night the Alabang condom ordinance became the fourth-most discussed term worldwide on Twitter.
Broadway star Lea Salonga, who lives in the area, responded with outrage and took to the internet to condemn what she called an unwelcome intrusion into her bedroom.
Other prominent residents weighing in include several senators, a number of whom have spoken out against the condom rule and others who have expressed support. Locals on both sides of the divide have ramped up their "yes" and "no" campaigns by papering the community with fliers.
Some Filipinos think the time has come for their government to encourage people to have fewer children. The country's population is growing around 1.8 percent a year, according to the World Bank, compared with 0.9 percent in the US and similarly low rates among many of the Philippines' neighbors.
A third of the country's 100 million people live on a dollar or less a day, and family-planning proponents say that having fewer children gives people a better chance of pulling themselves out of poverty and gives the country a better opportunity to realize its promise as one of the world's fastest-growing emerging markets.
It is a debate that echoes around the developing world, particularly in Africa, where the Catholic Church is still a powerful force in many countries.
Click here to read more about this from The Wall Street Journal.