Deaf drummer makes Arkansas marching band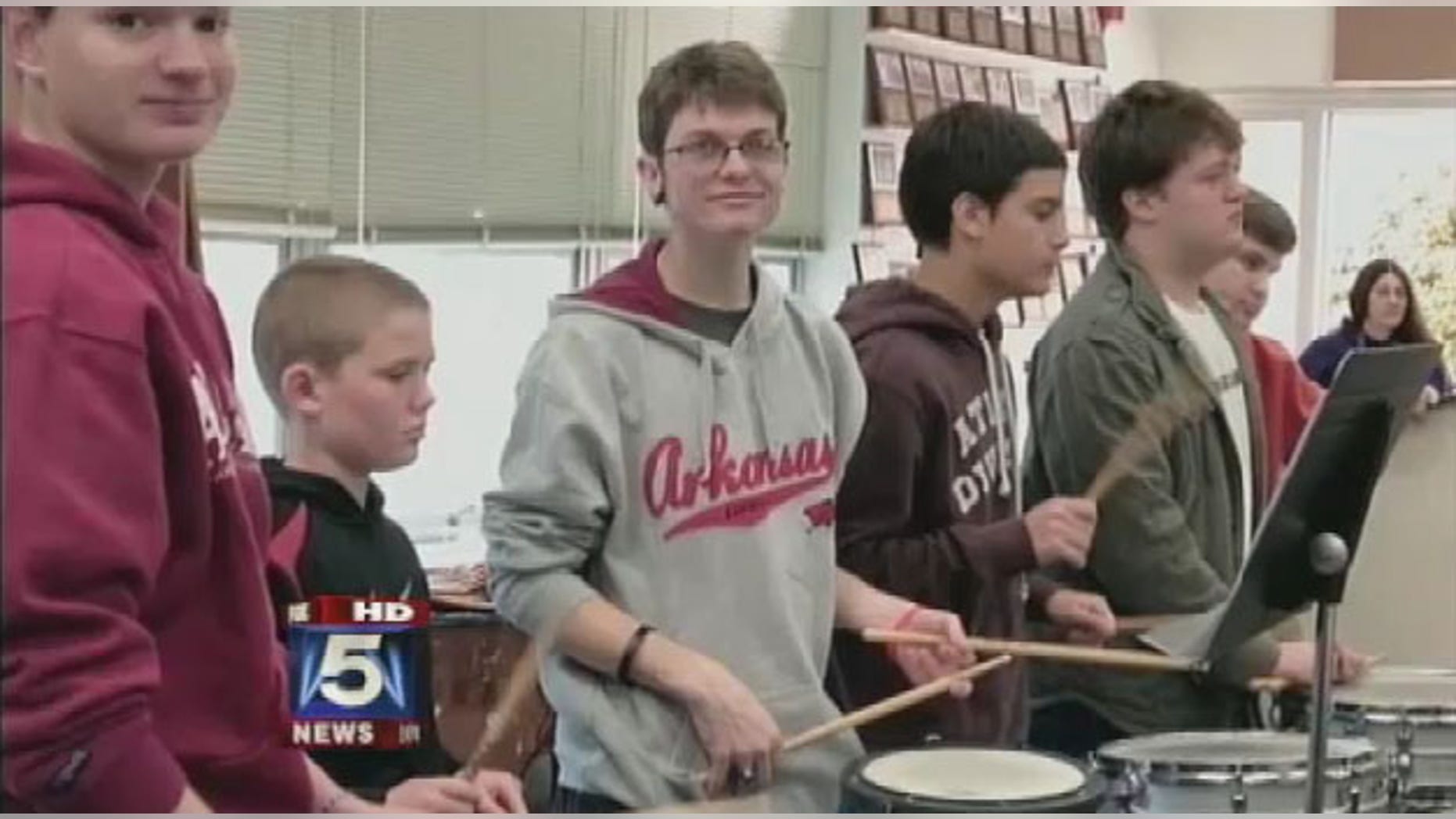 Mitchell Moore had always dreamed of one day marching with the University of Arkansas band. The challenge is that he is deaf.
Mitchell had to beat out 32 other students to land a spot on the Razorbacks drum corps.
"I woke up one morning and couldn't hear," says Moore.
Without his cochlear implants, the world around Mitchell Moore is silent.
He calls it, "the most isolated place on the planet."
Born deaf in the right ear, and nearly deaf in the left, Mitchell's ears eventually gave out for good by the time he was 8.
But Mitchell was playing the drums at 3 and got his own drum set by 5. His mom, Melissa, was determined to find a way to nurture his musical ability and beat his disability.
"Most people can hear and that's just how it is. So, I wanted him to hear," she says.
The adjustment to implants, which enable Mitchell to hear through a processor that sends signals to his brain wasn't immediate.
"Everything sounded like Mickey Mouse squeaking. It was hard to get used to," says the teen.
But, with hard work and practice using his own techniques like reading lips and sensing vibrations, Mitchell was soon doing what other kids were doing, including playing percussion in his high school band.
"I keep my legs close to the drums so I can also feel it when I play."