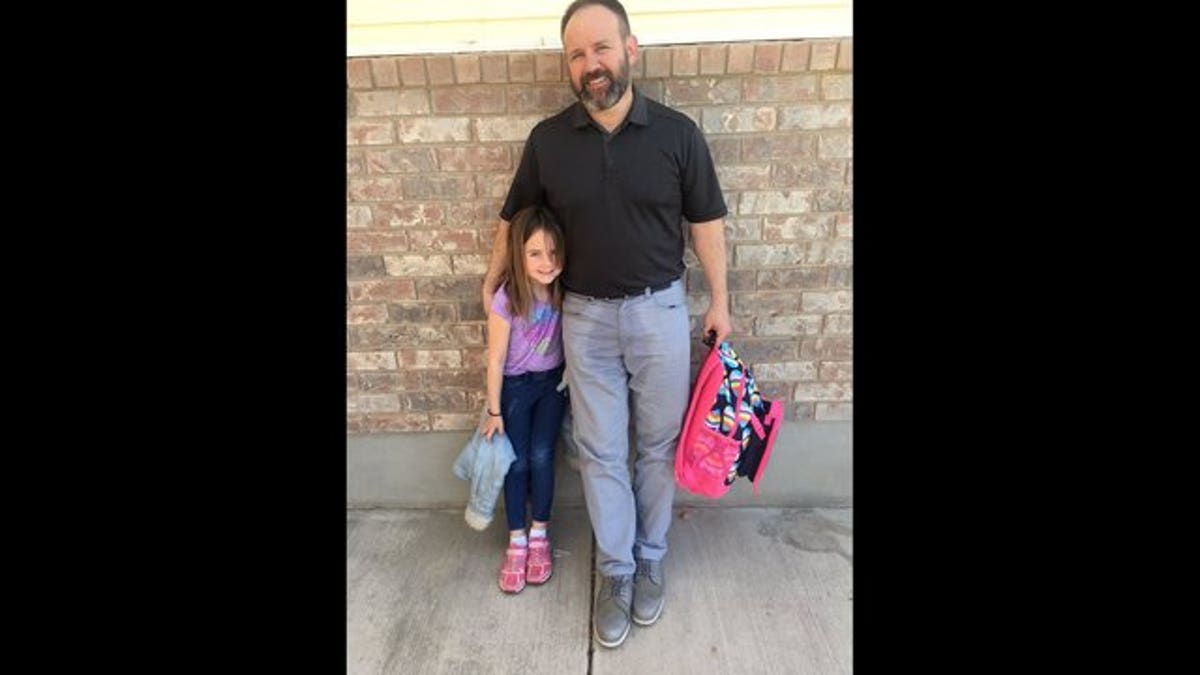 A Utah dad is receiving online praise for his "Billy Madison"-like reaction to hearing about his daughter's bathroom accident at school. On Friday, Ben Sowards showed up to collect his 6-year-old crying daughter with his own pants wet, Fox 13 News reported.
My little sis had an accident today at kindergarten & this is how my dad left to pick her up so she wouldn't feel so sad/embarrassed 😂😂❤️ pic.twitter.com/veHMFO4QHr

— Lucinda Sowards (@LucindaSowards) April 14, 2017
He told the news outlet that he was heartbroken after hearing about his daughter Valerie's embarrassment, and splashed some water on his pants before leaving the house. He reportedly arrived at the school's front office and asked Valerie if he could borrow her backpack to cover up his own "accident."
Valerie's older sister, Lucinda, was on hand to capture the moment and shared it on Twitter, where it quickly went viral. Lucinda, the oldest of the family's 11 children, told Fox 13 that the Sowards are adopting four of their foster children on Monday and are passionate advocates for foster care.
8-MONTH-OLD BABY WEIGHING 38 POUNDS BAFFLES DOCTORS
She told Buzzfeed News that when she once fell ice-skating, Soward FaceTimed her with a painted-on black eye to match hers.
As of Monday afternoon, Lucinda's original tweet about Soward's pants-wetting has been retweeted more than 62,000 times and has garnered more than 253,000 likes.