Dad battling brain cancer shows no sign of tumor regrowth after clinical trial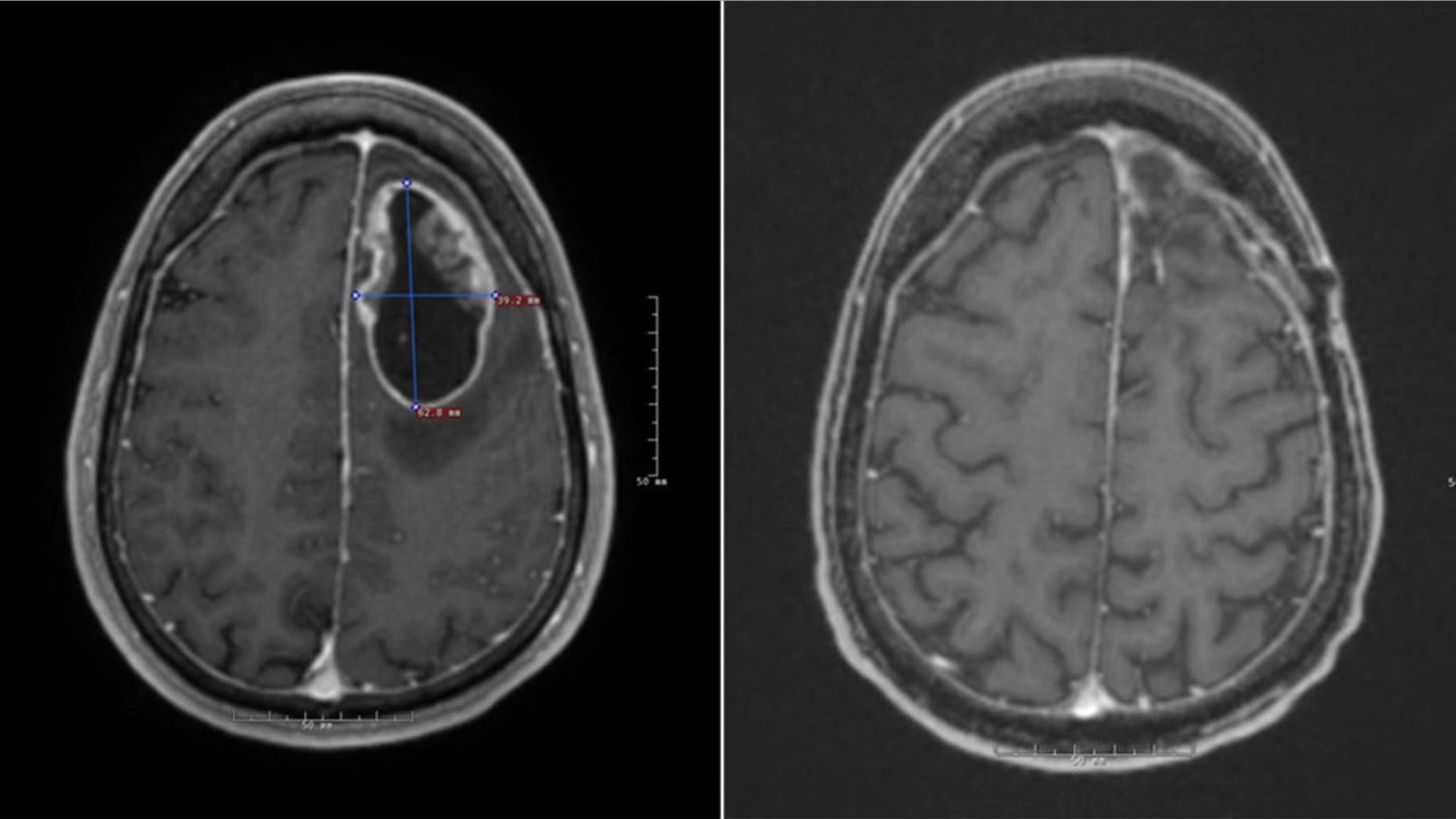 A clinical trial currently underway at the Cleveland Clinic is showing promise in treating the most aggressive form of brain cancer that typically kills patients within 16 months. The trial, which involves 55 patients including one dad whose cancer has shown no signs of returning 18 months after diagnosis, is testing an immunotherapy vaccine that's given in addition to traditional treatment methods for glioblastoma.
Glioblastoma, which Sen. John McCain was diagnosed with after undergoing surgery to remove a blood clot in July 2017, can occur at any age, but tends to occur in older adults. According to the Mayo Clinic, it can cause patients to experience worsening headaches, nausea, vomiting and seizures. Available treatment aims to slow the cancer's progression while reducing symptoms.
'RANDOM ACTS OF KINDNESS' HONOR TODDLER WHO DIED BEFORE COMPLETING BUCKET LIST
Jeff Tabor, 53, was diagnosed with the cancer in 2017 after he began having trouble speaking, reading and comprehending certain words. According to the Cleveland Clinic newsroom, doctors removed a golf ball-sized tumor which helped alleviate his symptoms. He underwent six weeks of raditation before he enrolled in the SurVaxM trial, which is being conducted at the Brain Metastasis Research Program at Cleveland Clinic's Neurological Institute.
"The vaccine is unique to this particular trial, and all the stars aligned for me to (be eligible) to get accepted into it," Tabor said.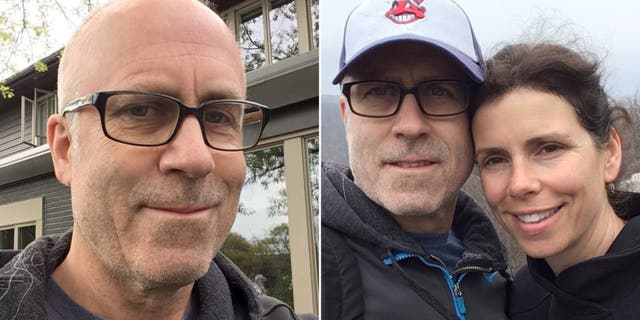 The SurVaxM vaccine has been engineered to stimulate patients' immune response to fend off tumor growth or recurrence. Dr. Manmeet Ahluwalia, one of the trial's principal investigators, said that while researchers are in the early phases of testing the vaccine, the results are offering hope for patients who are diagnosed early.
Preliminary results show a 12-month overall survival rate of 90.9 percent from diagnosis, and a 70.9 percent from first immunization.
DOCTORS SAVE TEEN WHO LIVED WITH ORGANS OUTSIDE BODY FOR 19 YEARS
"In Jeff's case, he has gone almost 18 months from his diagnosis, and – on his recent MRI scans – we do not see any evidence of cancer growing back in his brain," Ahluwalia said.
Researchers are now planning a randomized, prospective trial of the vaccine in glioblastoma patients.
"If you would have told me a year ago that I would feel this great today, I wouldn't have believed you," Tabor said. "Every day has been better than the previous day."